Well its been a while since I've posted. Ive done a few small things, nothing cool.....
First, I made some cross bars for my basket with about $25 from lowes. I used some plastic covered steel pieces I found in the shelving department along with some U-bolts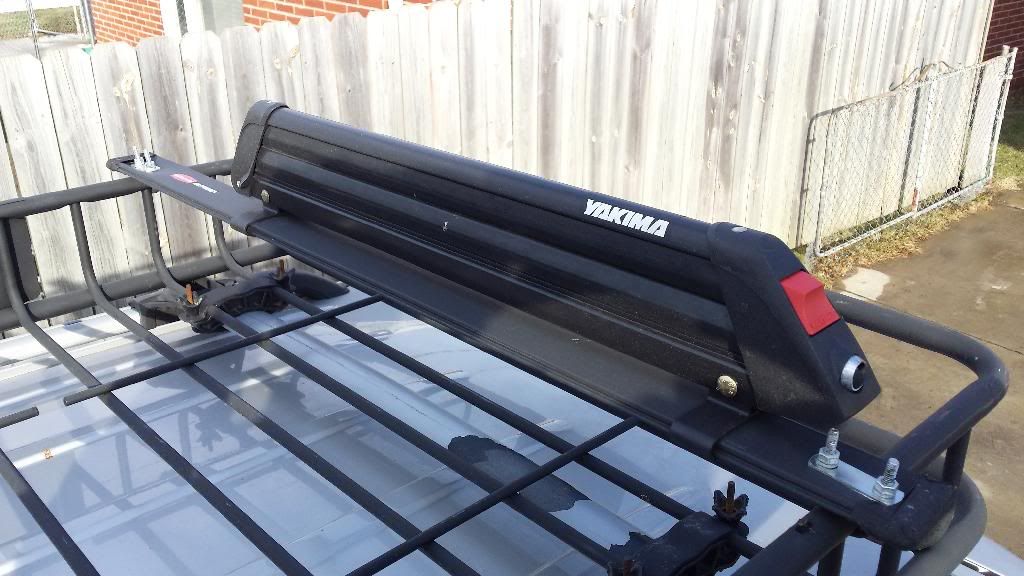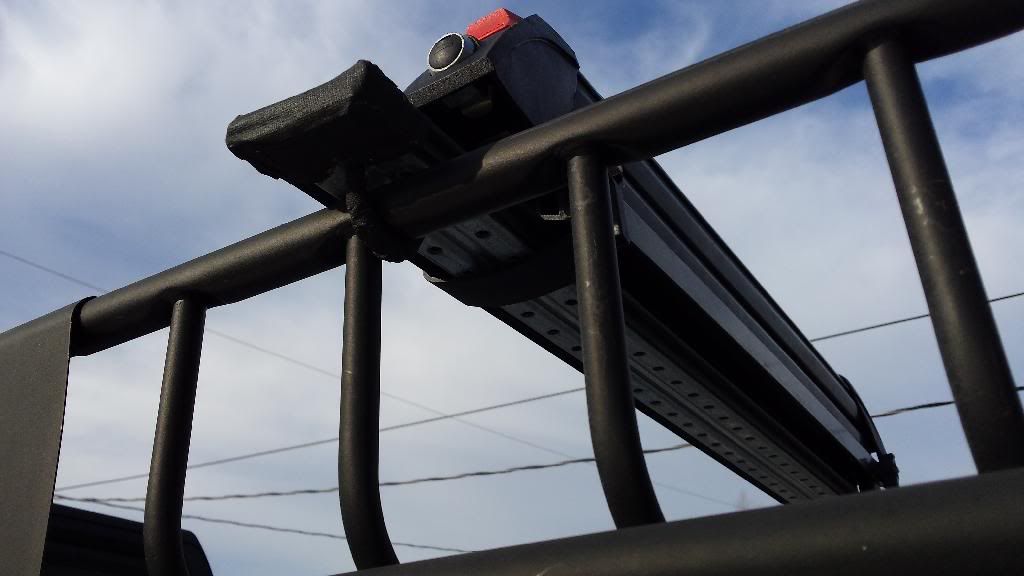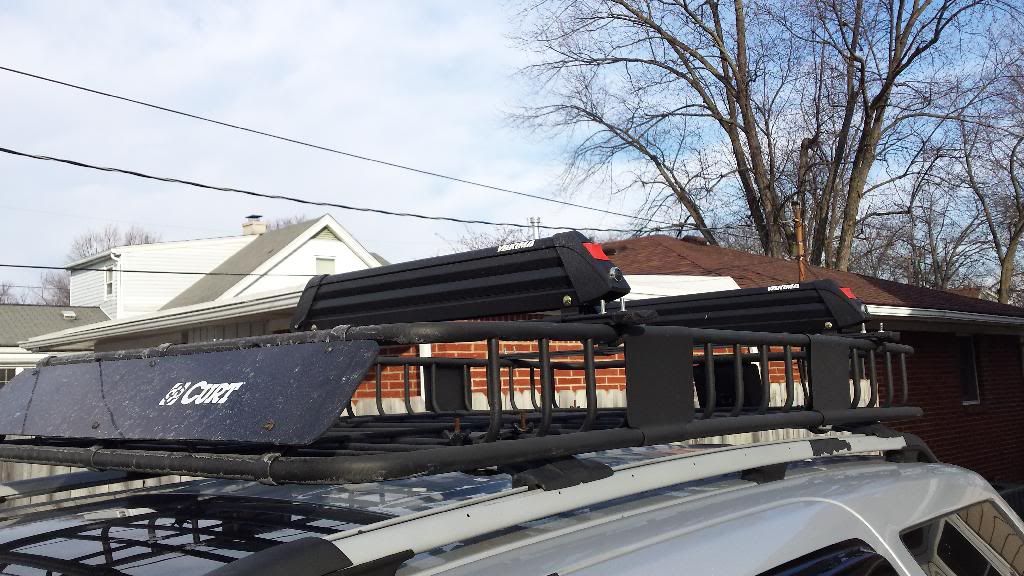 Then my windsheild washer fluid pump took a crap, replaced that for $30 thanks to rock auto.
Then my starter finally died on me (I knew it was coming)....luckiky had free road side assistance.....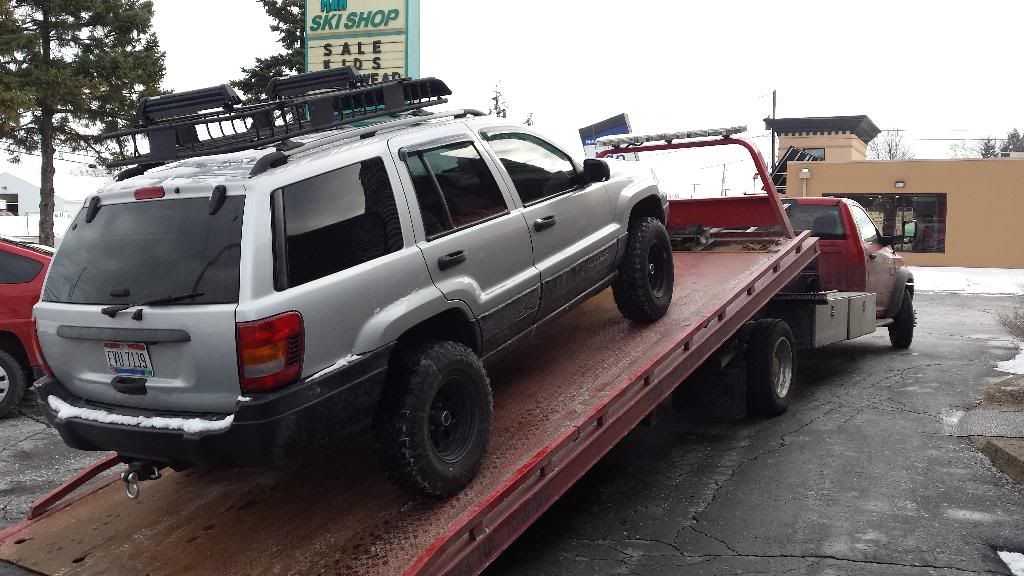 I put my snowboard gear on and got the starter changed in my driveway in about a half hour.....took some fondling to wiggle it out.
Then it was nice the next day so I decided to do my diff fluids with mobil 1 and clean the diffs/ housings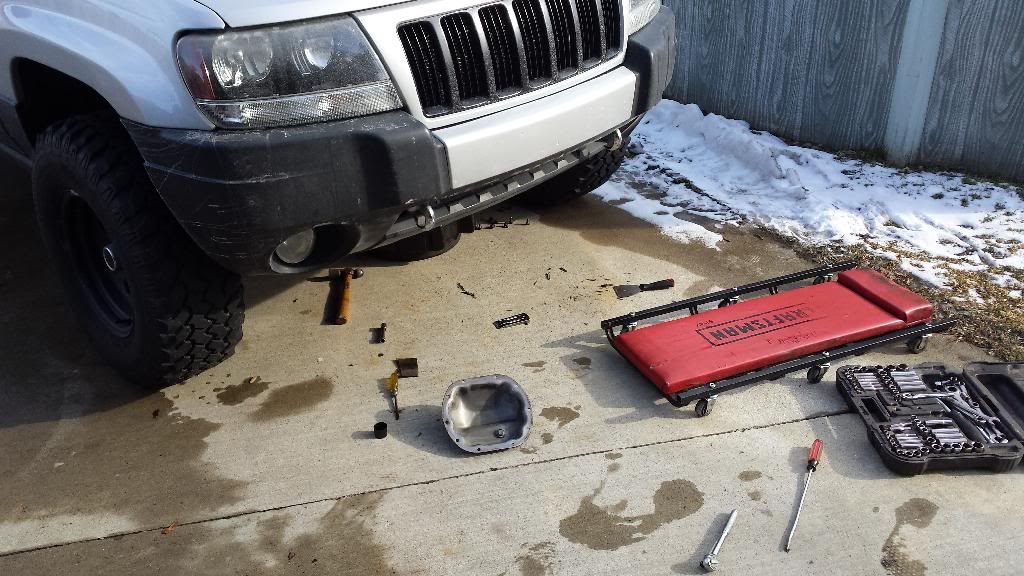 I plan on doing the transfer case and fuel filter when I get back from colorado. Waiting on tax and birthday money to buy more goodies.
Front diff before and after: