Just a plain 04 WJ "Build" thread
---
Alright, so I am a first time jeep guy. I used to be all about the tuner scene and into foreign cars only, but I finally made the switch over to the dark side. The last car I am coming off of before the jeep is a 1999 Honda CRV jeep "wanna be". I liked the fact that it was a SUV that was cheap and easy to fix along with getting OK gas mileage. After about a year of owning that I realized it just wasn't fitting my needs. I needed something that could haul a smaller trailer comfortably and something I could possibly drive on the dunes (silver lake sand dunes in MI). Here was the CRV: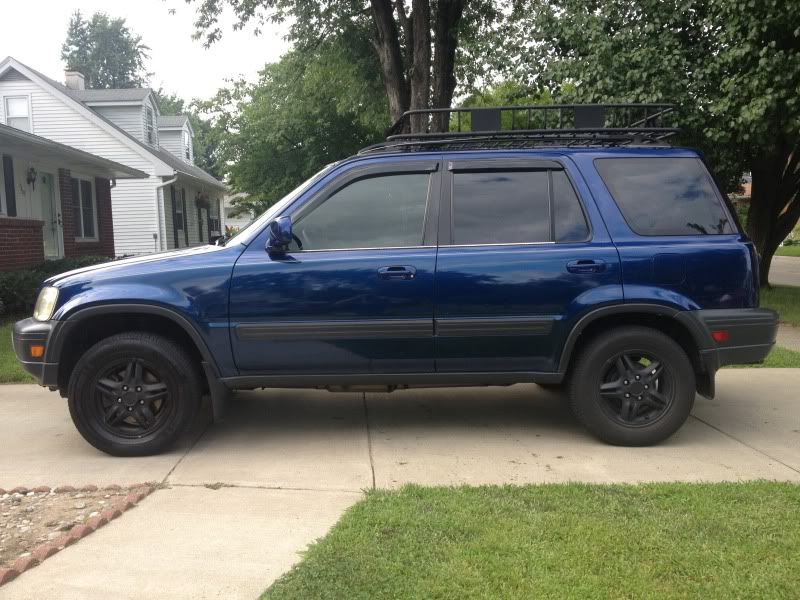 Here is what happened to it shortly before I sold it. Semi kicked up an arm size piece of aluminum through the windshield…steering wheel saved my life as you can see, it only clipped my shoulder after hitting the wheel. The car was all fixed and I sold it.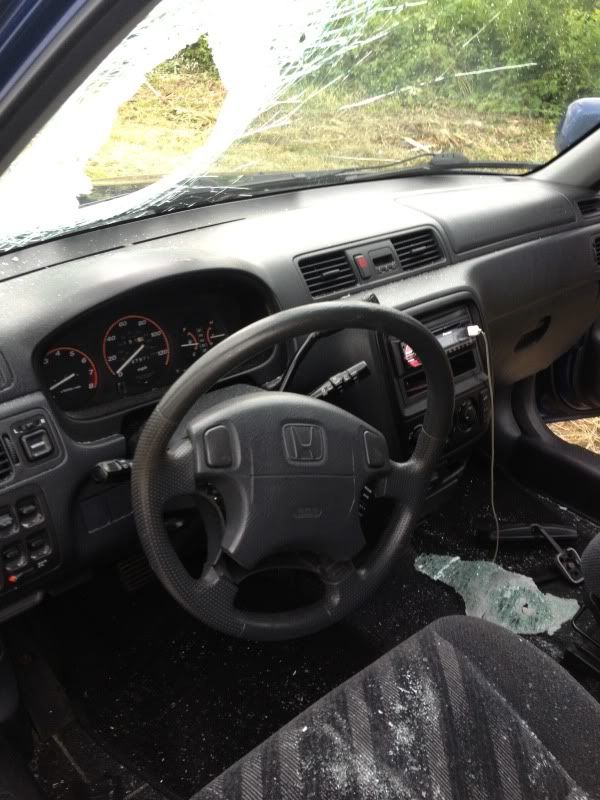 This is what I picked up….2004 Jeep Grand Cherokee Freedom Edition 4.7 HO Quadra-drive 2
The jeep had 94k when I bought it and 100% stock, here are the pics from the day I took it home: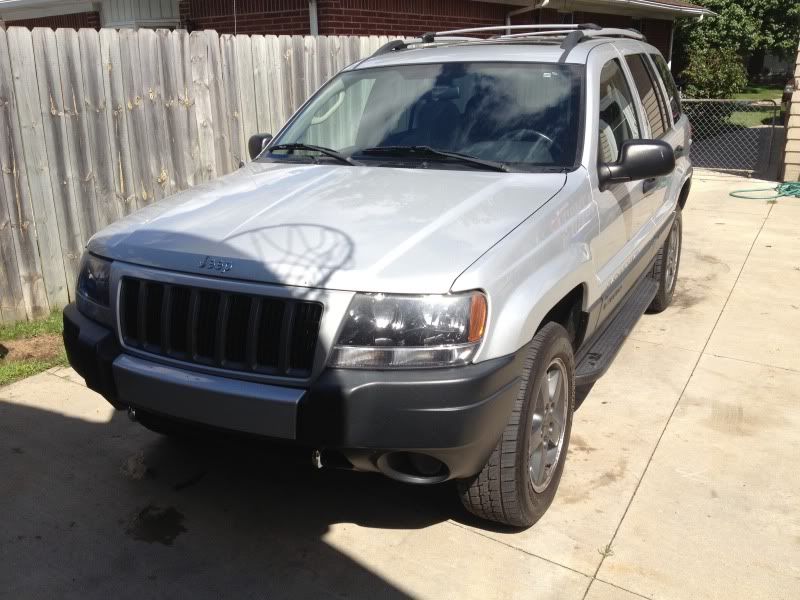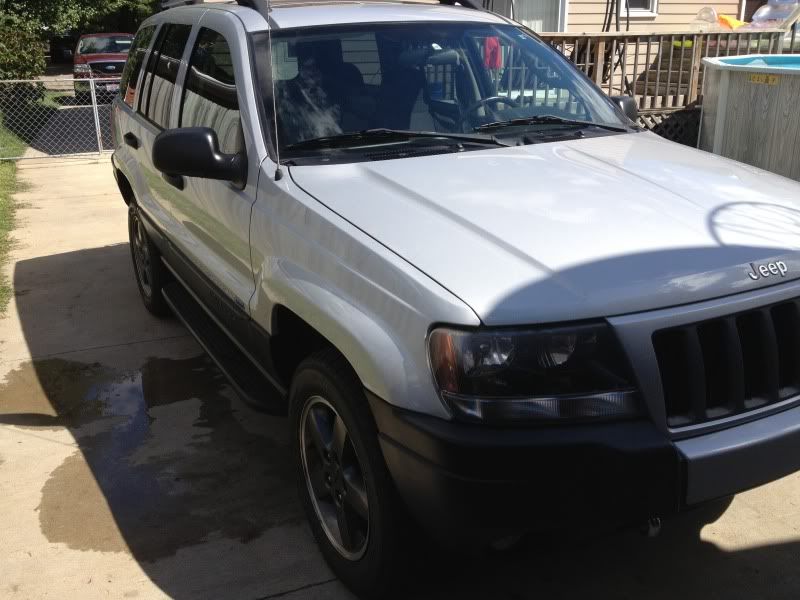 After arriving home from picking it up I found it had a leaking brake line (hard line running to rear axle) so that was the first thing fixed. After that I replaced the front pads and rotors, along with all of the tie rods (all were shot).
After this I threw my rack on I had left from the CRV.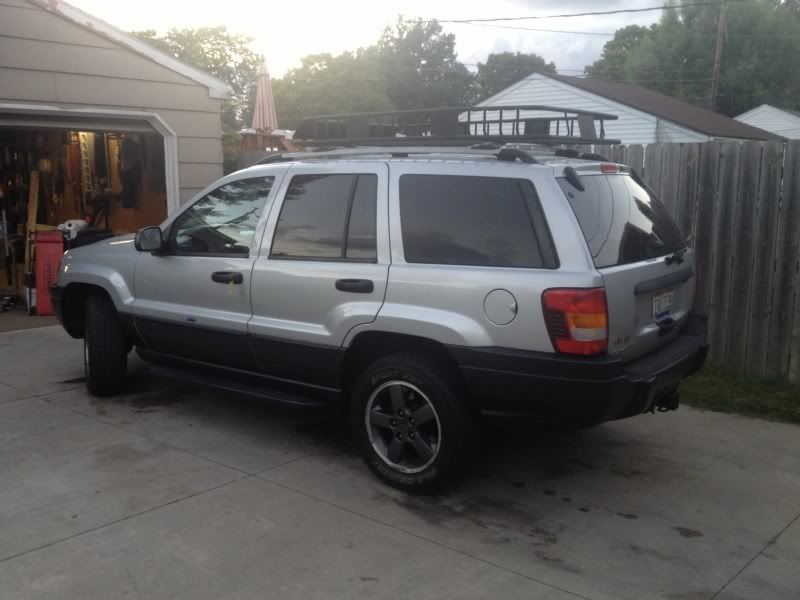 Next on the list was a good detail. I used to be a car detailer for a few years so I am pretty anal about car cleanliness (weird to most hard core jeep people I am sure)
Along with the detail I also:
Debadged the entire thing
Removed the running boards
Painted the front grill black
Tint matched the front 2 windows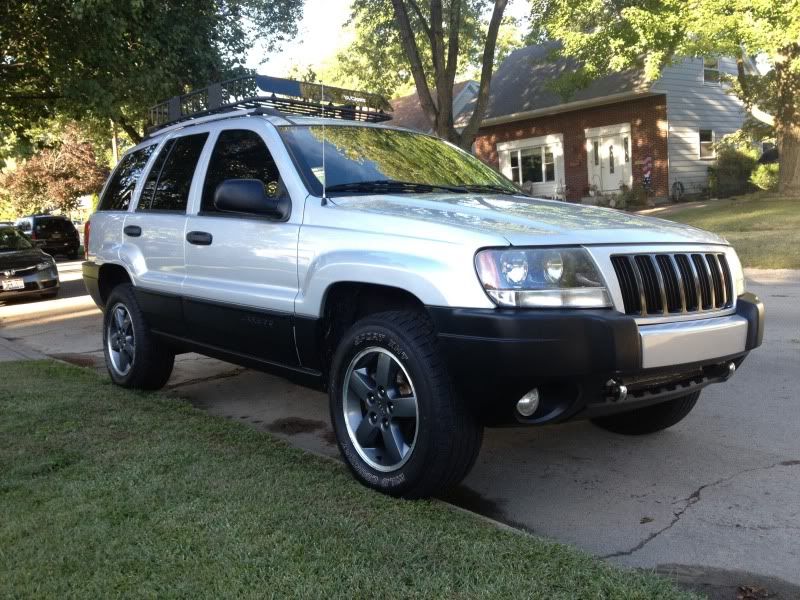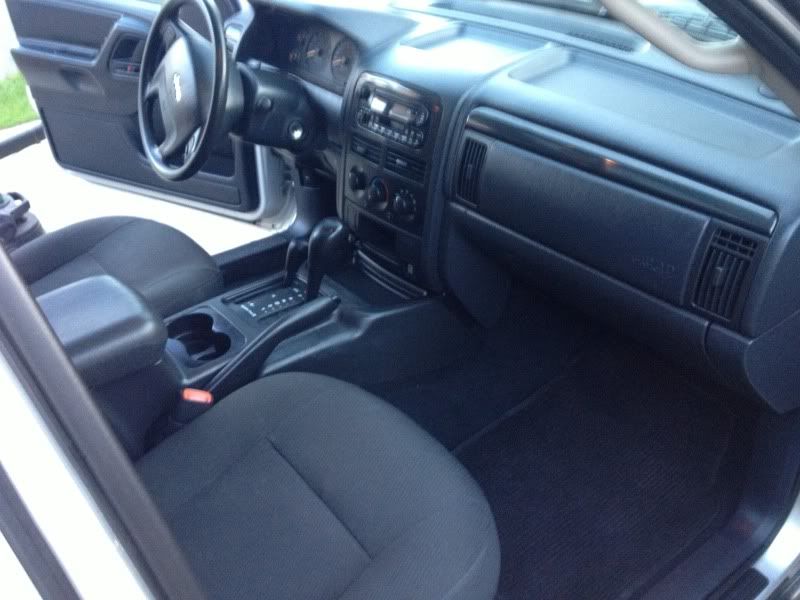 A little later I replaced the plugs with champion OEM replacements, got some ebay rain guards that actually fit very well, and had a knock off flowmaster muffler installed by a local shop. The muffler sounds exactly how I wanted it to. Deep start up and idle, a little loud take off, and quite while cruising both in town and highway. I'm not sure of the actual brand of the muffler.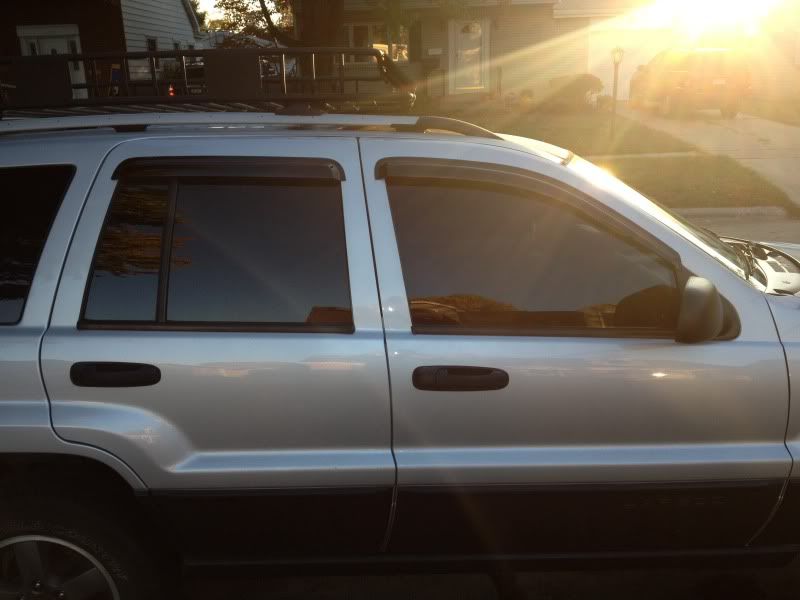 Next things in the very near future are:
6000k HID headlights and fog lights from DDM tuning (yes I know the proper way is with projectors)
LED license plate lights
ALL LED interior lights
Trans/ Diffs fluid
Future plans down the line are:
IRO 3" lift
32" tires…have yet to decide what type of wheels or tires. My original plan was take off moabs with mud terrains and spacers, but so many people run those that I would like a different aftermarket wheel. I just haven't found anything I like yet
I don't plan on doing any real wheeling. It will be many a street jeeps for looks. Ill take it on the dunes when I go a few times a years and maybe a tiny bit of off roading if I get the chance, but nothing major.
Thanks for looking, any thoughts/ recommendations are welcome!
---
Last edited by mxjosh; 10-22-2013 at

10:54 AM

.