Quote:
Originally Posted by
straty1987
is the wiring
white to brown
black ground to black ground
black to yellow
were did you get the bulbs/socket?
also like the light bar. have a coupon for those lights for $17 so going to pick up 2 sets.
have any pics of the light output on a dark road?
do you get any sounds when driving form the light bar?
nice WJ build
this is the wiring i used..
ground wire on socket > black wire on jeep
Minor wire on socket ( dimmest light ) > black/yellow wire on jeep
Major wire on socket ( brightest light ) > white wire on jeep
i got the sockets from advanced auto
if you have a sunroof and open it all you are going to here is gusting wind from the lights..with the sunroof closed you still here some wind but not as much and if you completely close the sunroof to where you cant see the window then there in no noise
heres some pics..
i just found out that my cell phone doesn't take good pictures at night but i will tell you that these put out much more light output then in the pictures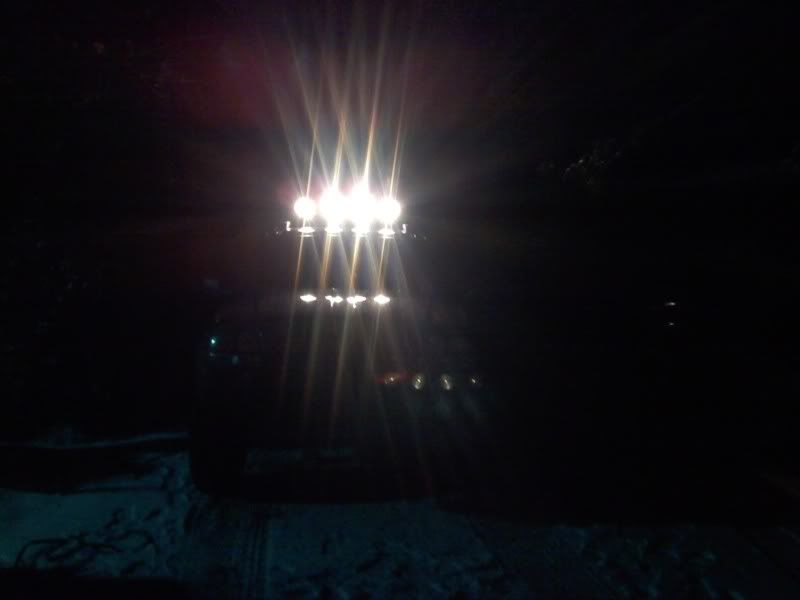 here is all of my lights on