Bought the WJ in Dec 2008. I couldn't wait to lift so I bought the 2.5 Rustys Lift and put some 32's on it. Trimmed the fenders a June 2009 and now I am turning 33's. Had a little bit of rubbing on the inside of the fender so I got a .75 RE spacers and no more problems! August I was out wheeling and the whole drivers side ended up getting dented and scratched paint along the whole side. Instead of paying for a new paint job I Herculined the whole bottom half so now I have no worried about branches and so on. This January I am putting on the TnT 6 in LA F/R and some 35's.
Any opinions and advice is welcome! Thanks
Gettin ready to cut the front drivers side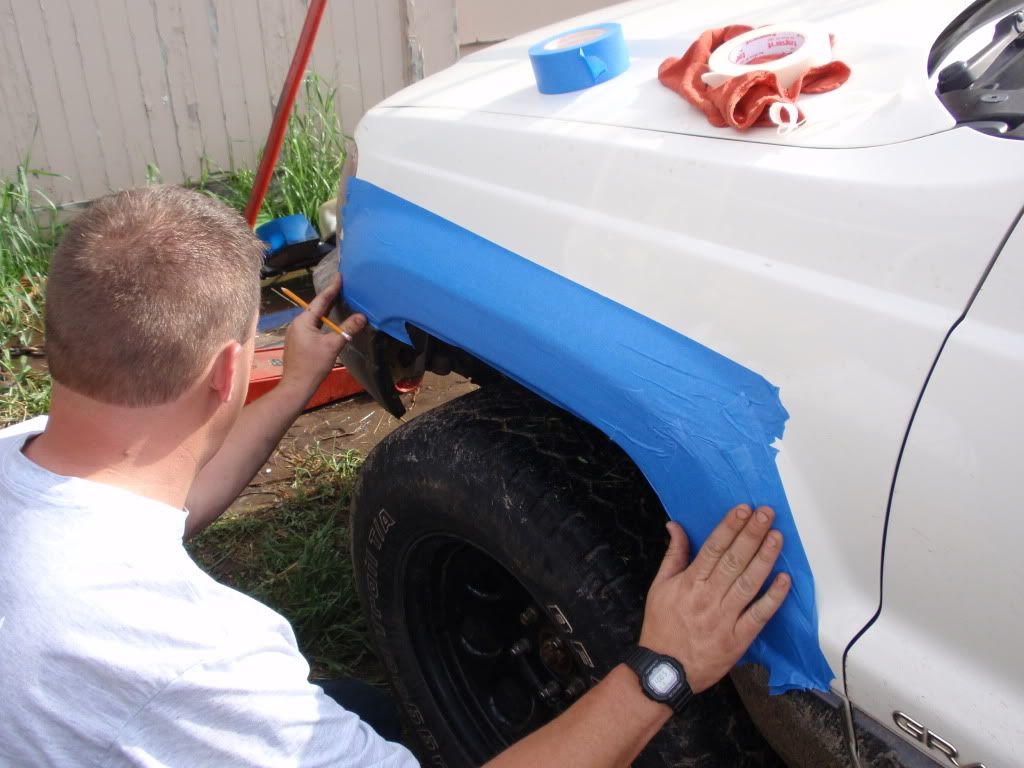 Putting the nibbler to work
Before the rear was cut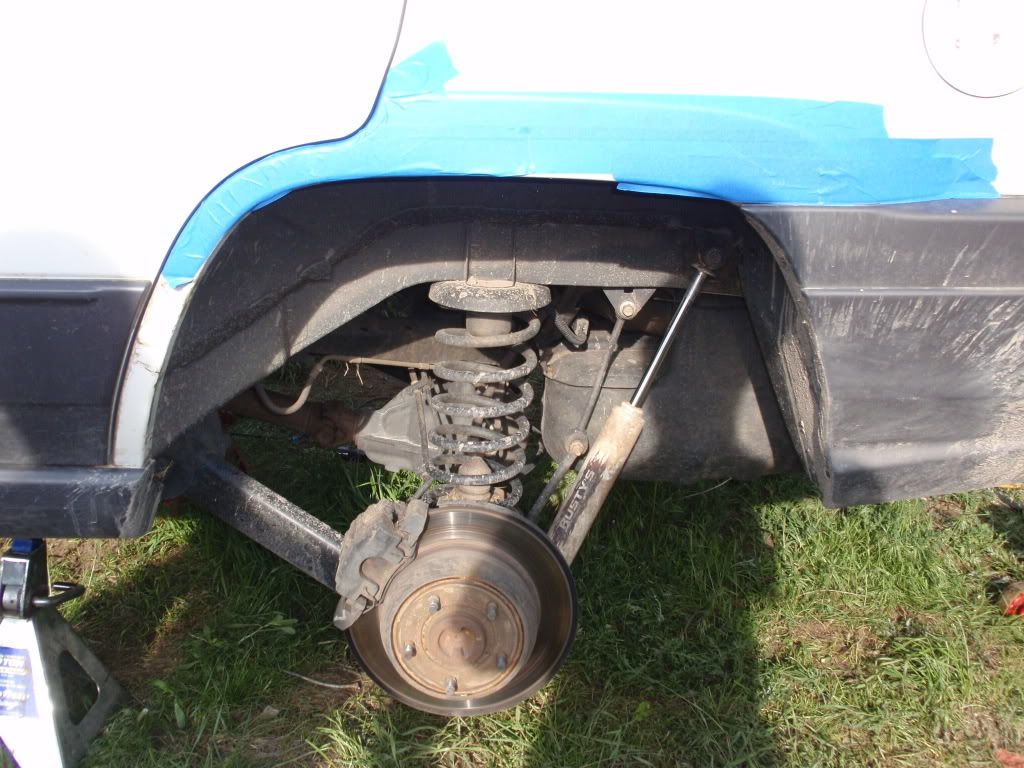 This is all sealed up now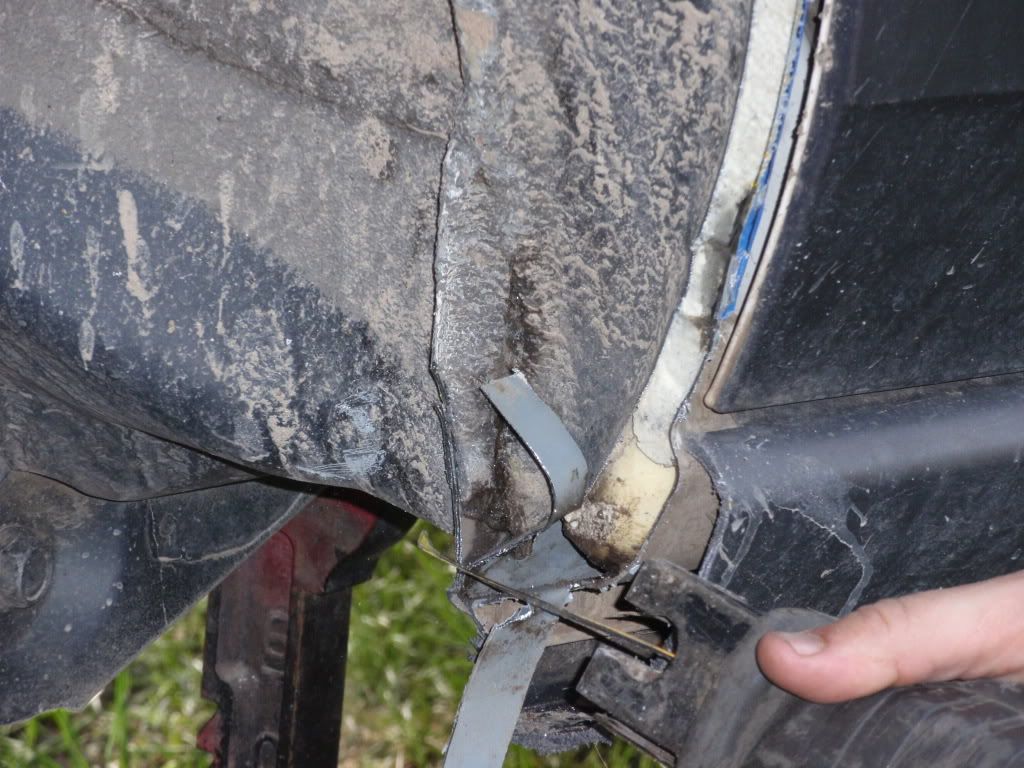 The rear after the cut
32's after cut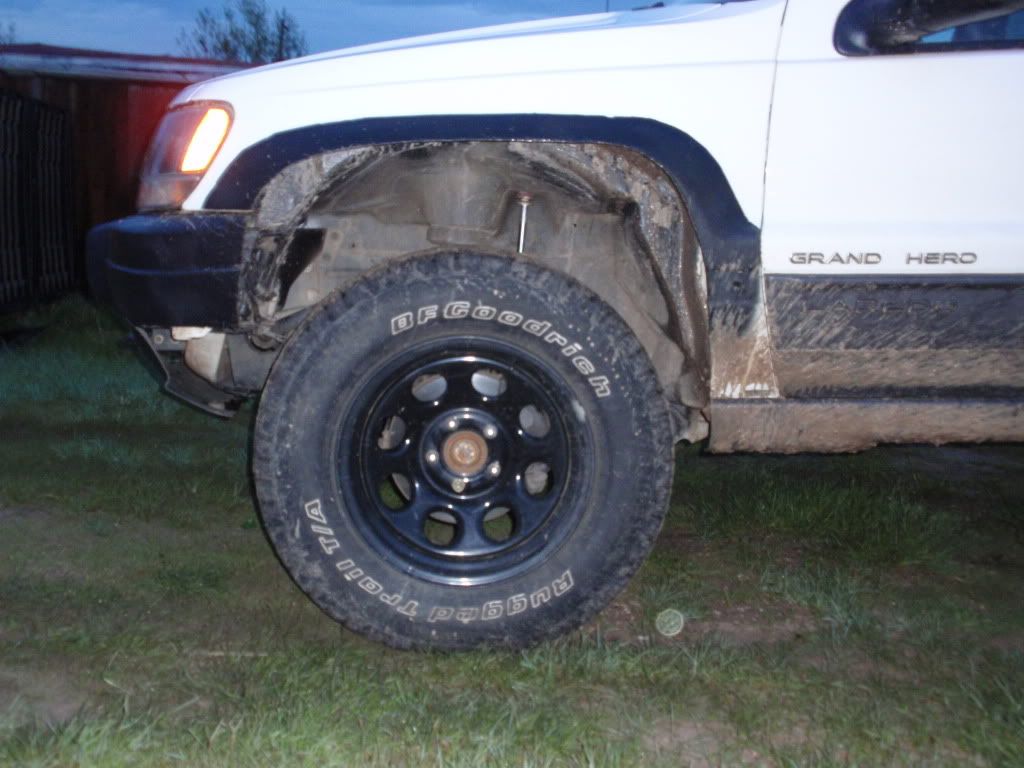 33's after the cut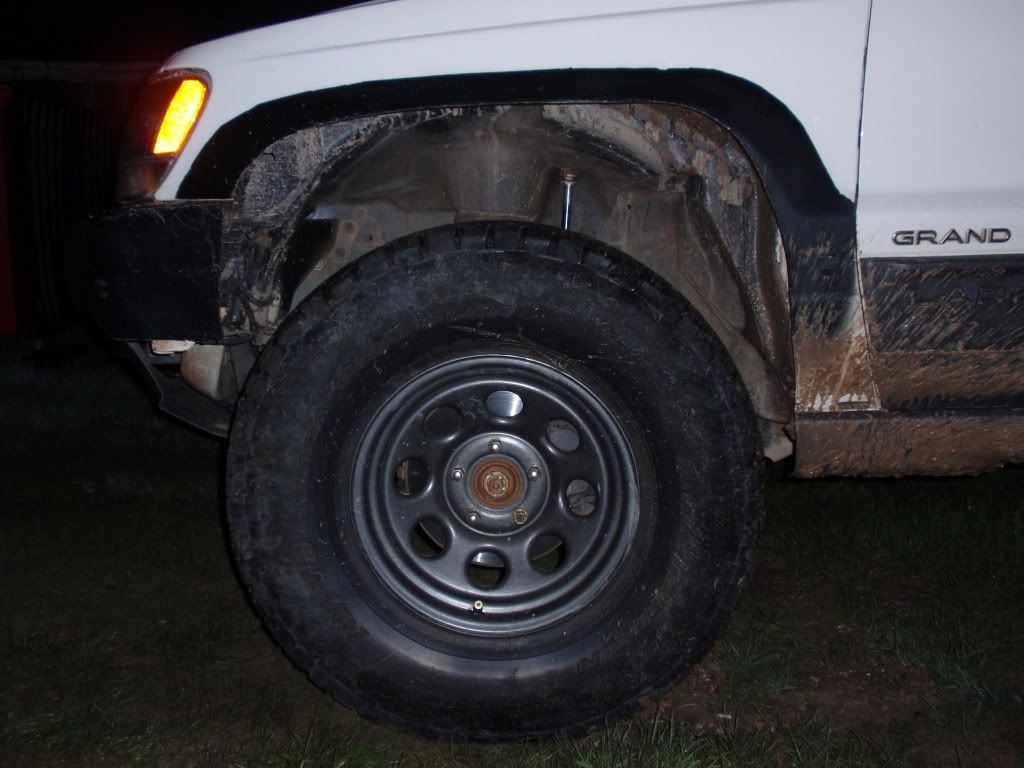 Prepping it for Herculiner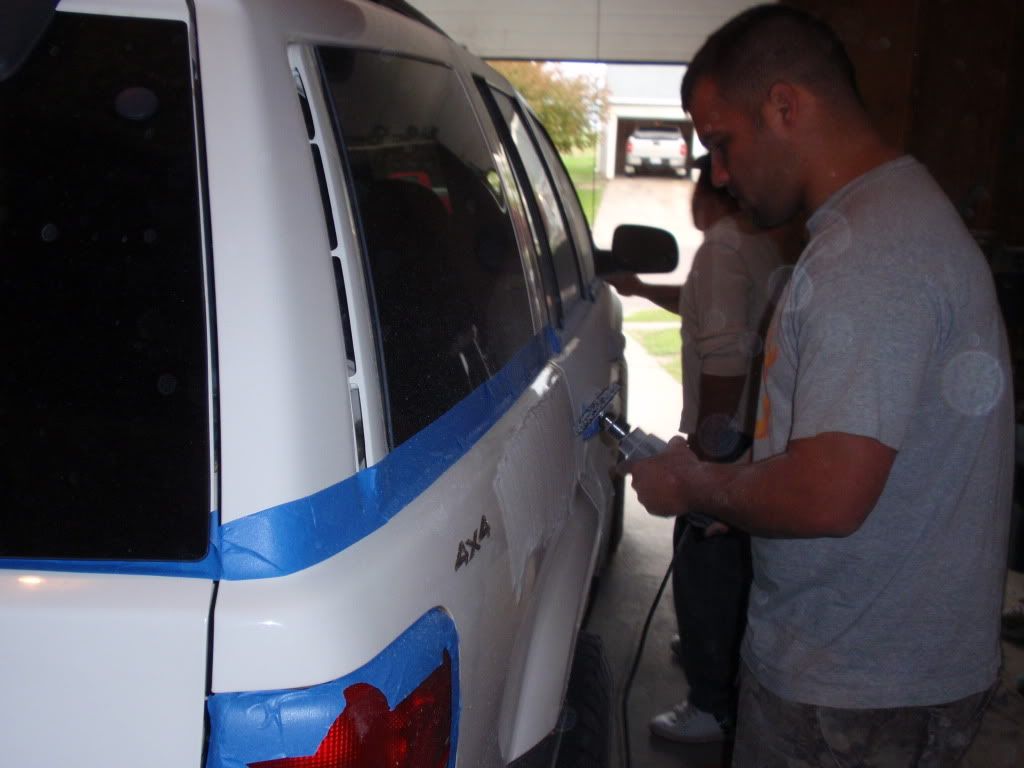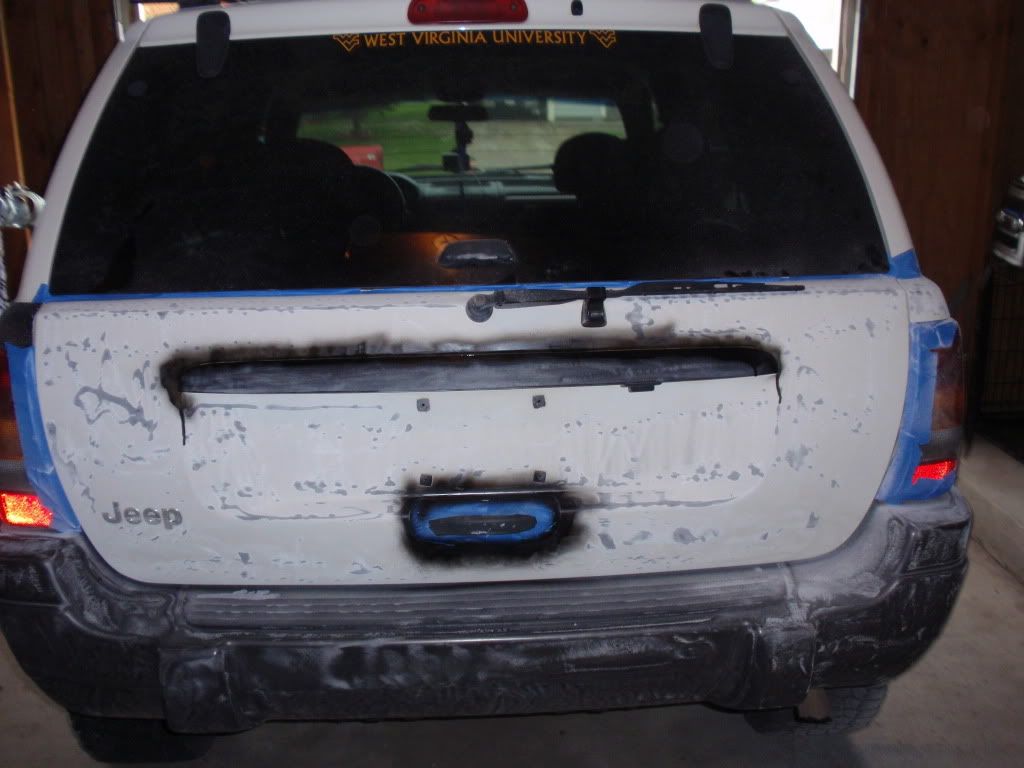 After the the Herc is on and drying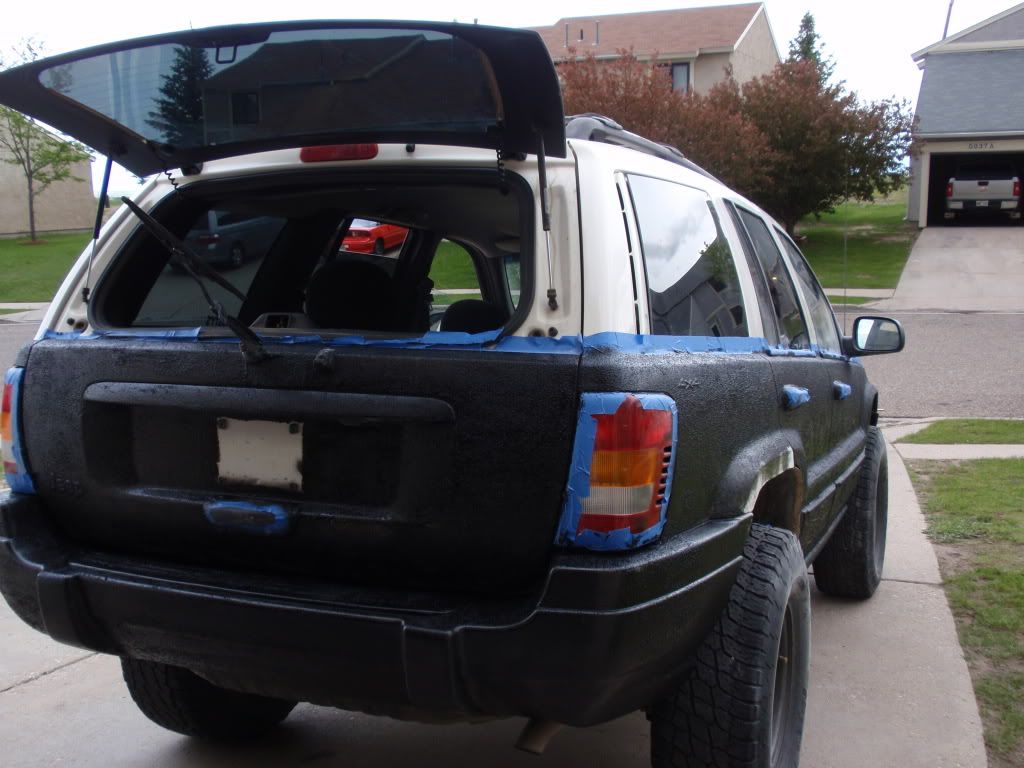 Wheeling testing out the herc on branches and such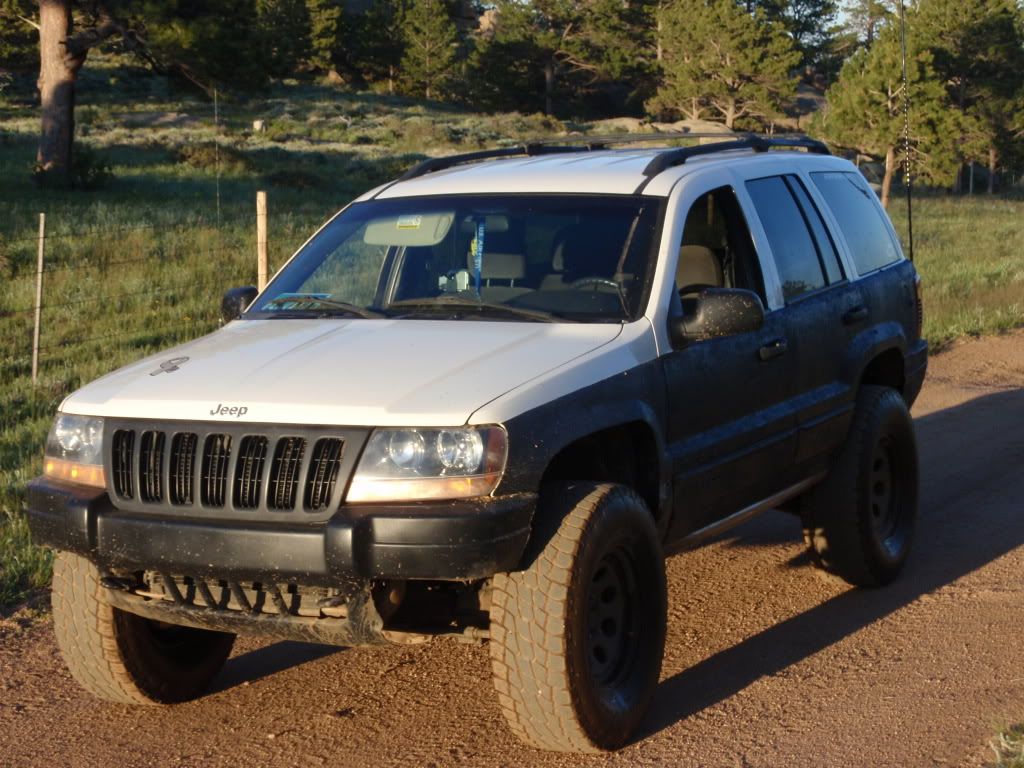 More to come just waiting for the trip to colorado...