I guess its time for my build thread, "Build thread."
---
1998 Jeep Grand Cherokee Limited
5.2L, Auto, NP249
Chargold exterior/ Black leather interior
Purchased in March of 2006 with 119K for $2500 with a slipping transmission, after a complete rebuild it served as my DD until June of this year. I did install a 2" BB in June of 2006 and slapped on a set of 245/75R16 BFG Long Trails T/A's.
Current Mods:
Optima Yellowtop
RLC Welding high clearance front winch bumper
Warn M8000
Custom Splice blue synthetic rope
Hella 700FF's driving
Billet aluminum fairlead
Alpine CDA-105 w/ IPOD cable in glovebox
Huskey Liners front and rear
Radioshack 40-Channel CB
3ft Firestick CB antenna
20lb. CO2 with PolyPerformance mount
Additional recovery gear (D-rings, 30K tow strap, winchline extension etc.)
3.5" Lift using parts from Rubicon Express (adjustible CA's, Rear TB, JKS disco's, Claytons front TB, RC shocks).
JKS front stainless brake lines
Parts needed/ Planned:
231 transfercase swap
Homemade sliders
Unibody stiffeners
Gas tank skid
Current Photo:
Sorry for the poor cell phone shots, they won't all be this terrible.
This is how she spent her first four years as my wife and I's DD.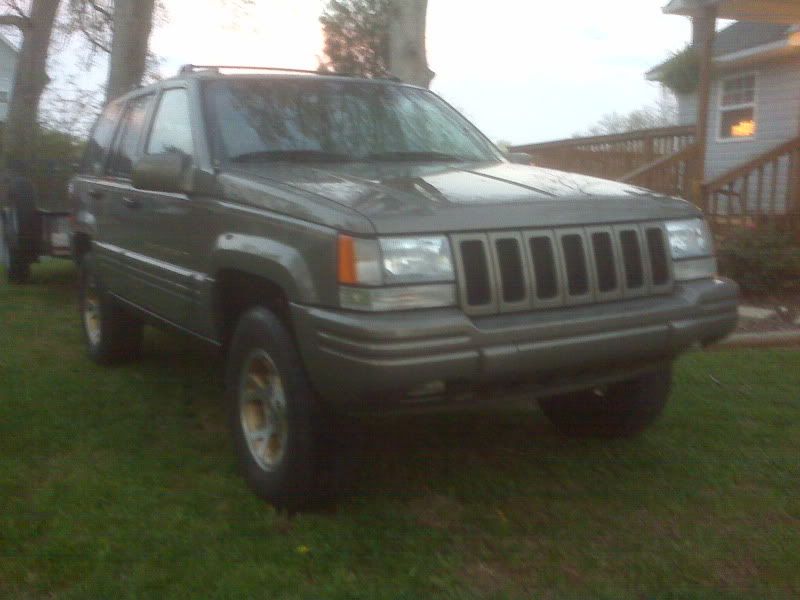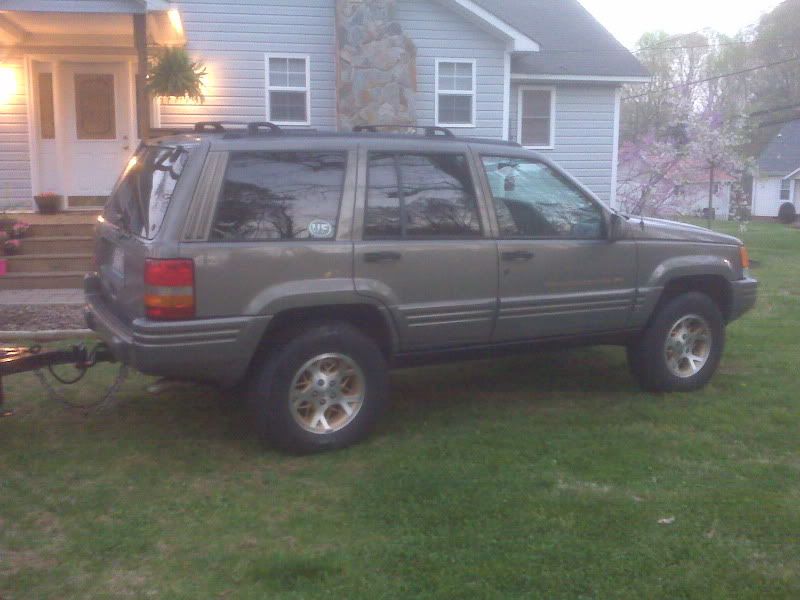 Fast forward to May '10 and I picked up the set of 5 JK Moabs/ BFG Mt takeoffs for $300, 75% tread!
Then around the same time I got up with James of RLC on Pirate and ordered on of his "higher clearance" front winch bumpers.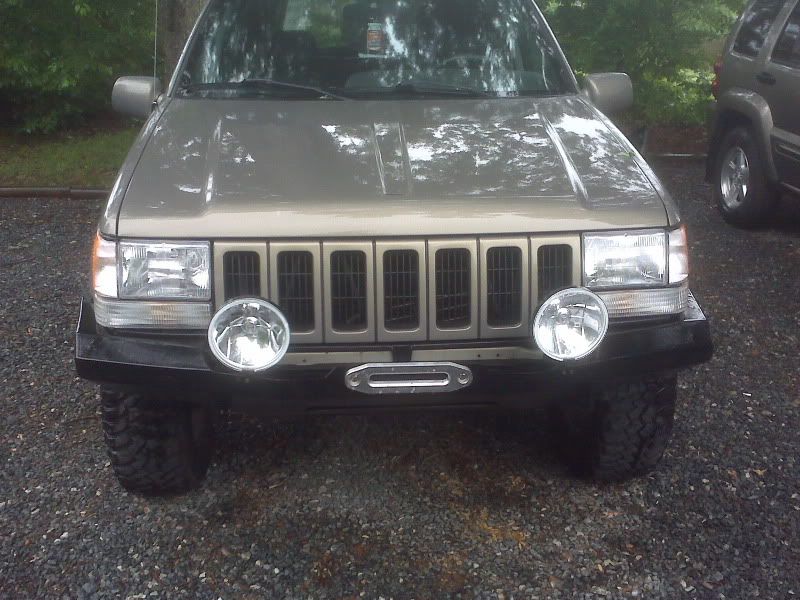 ---
ZJ Safari Snorkel for sale. $150