Well after a good wheeling trip a couple weeks ago I felt that my old battery was on its last leg. So I decided go dual like theksmith but keep mine up front. He liked my spare tire well mod so I figure I'd copy his dual battery mod.
Started with 2 group 34/78 Diehard Platinum. 850 CCA, 135 Minutes of reserve capacity, AGM (Absorbed Glass Mat) construction, 4 year free replacement and 10 year prorated.
Blue Sea ACR as my isolator/combiner.
LINK
Old battery and fuse block moved out of the way.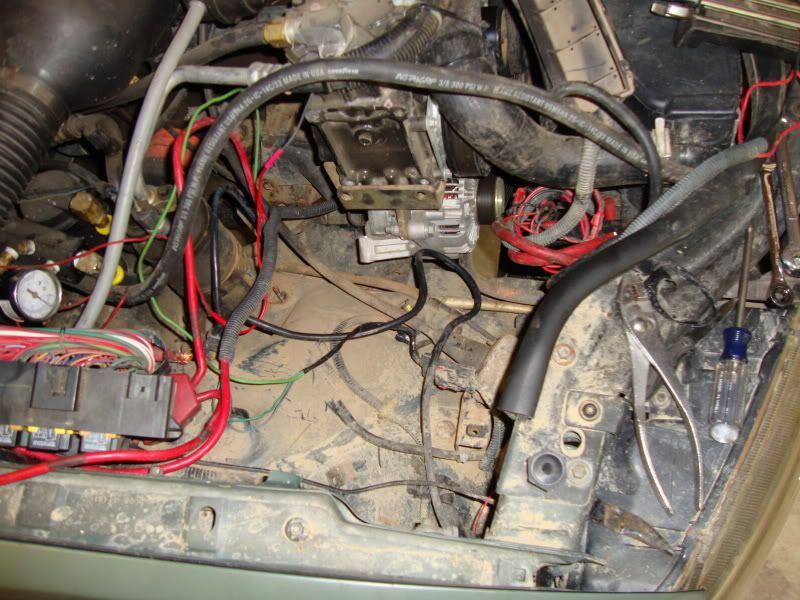 Battery tray in work. Staggered the batteries to clear the hood. It will bolt to all the original battery tray locations.
Batteries test fitted in tray. I built a lip for each of the batteries that the bottoms will slip into. Will build a top hold down later.
Tray and batteries test fitted in the jeep. Will need to notch the braces in the hood in two places slightly to clear one of the posts and front pass side of front battery.
New location for fuse block. Will build bracket for it later.
Tray painted and installed.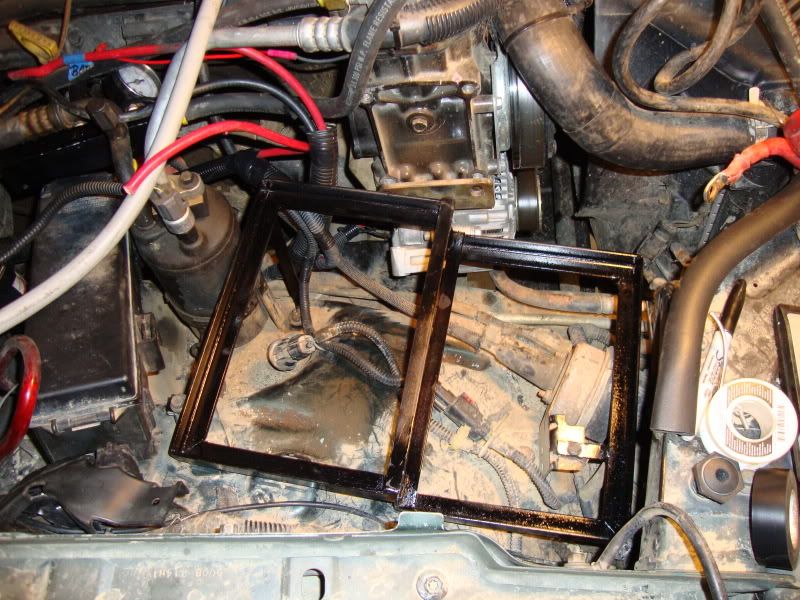 Isolator mounted to the top of the fuse box.
Batteries and isolator installed. Hold down installed. Used 1/0 wire for the winch and from the batteries to the isolator. Kept the 4 gauge from the original wiring for the rest. Also upgraded to 2 gauge wire for from the Mean Green alt to the battery.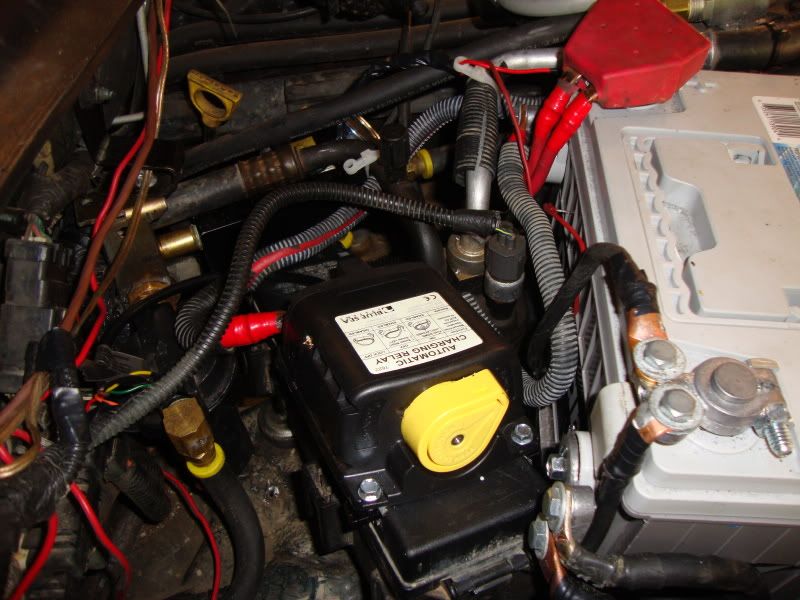 Finished product. Only thing left is running the switch for the isolator into the cab. Fired it up and everything worked as advertised. Not much room left in the engine bay for many more mods.