Well finally got back to working on the Jeep. Worked on ZJ washer bottle, coolant bottle relocation and snorkel. Ill clean all the wiring up later.
I took out the old air box and put a ZJ washer bottle in and moved the coolant bottle in its place. Swapped out the washer pumps and low level float. Also had to run the coolant sensor wiring around to the new location. The coolant bottle almost bolted right in but, had to make a couple brackets for the washer bottle.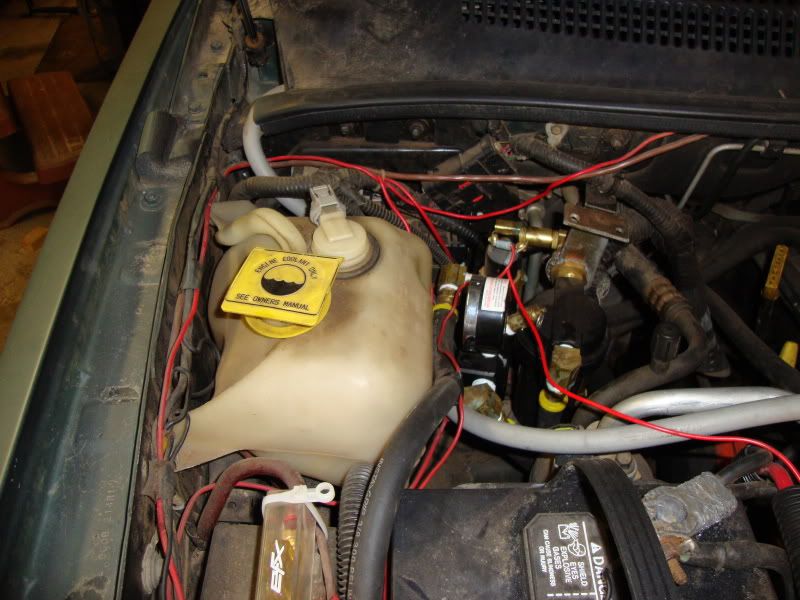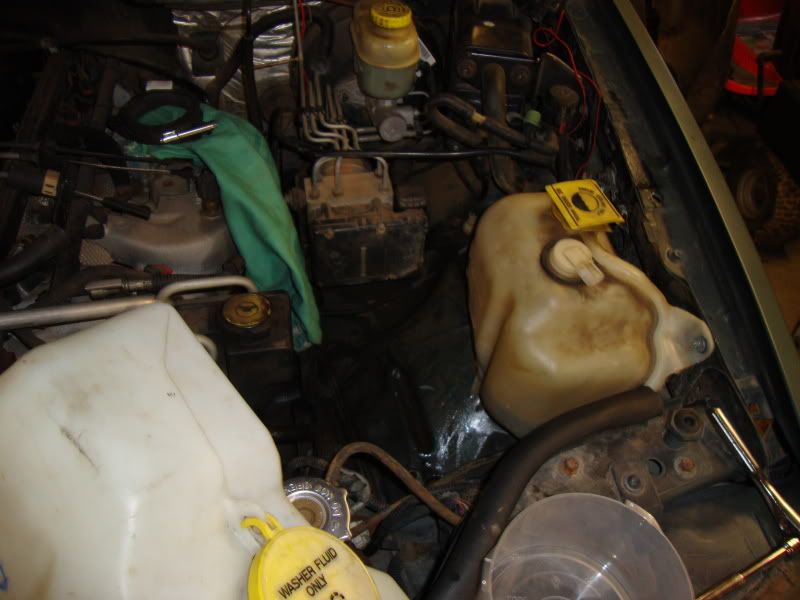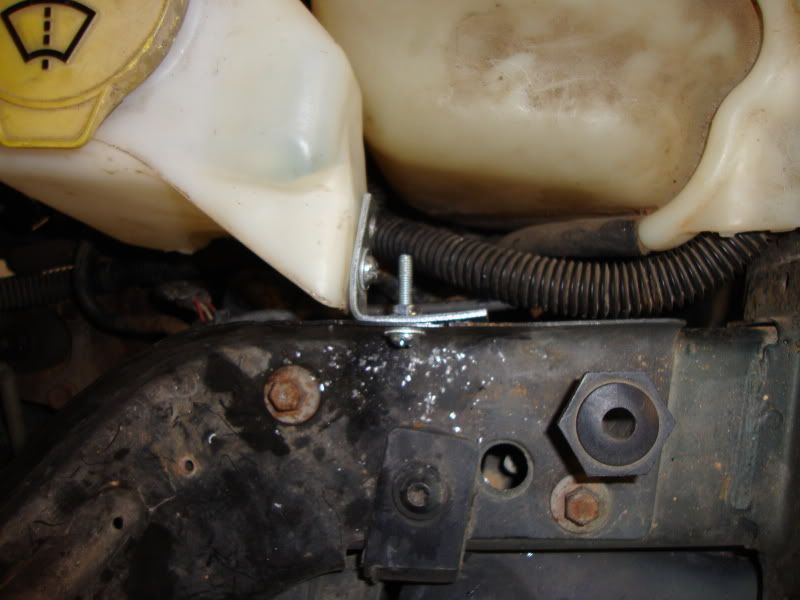 The snorkel is all junk yard parts except for two poly elbows. I used a 9? 4.0 Ranger air box. Cut the back half off to shorten it down. Used a whole 3" hole saw to cut through everything. The only thing I have left to do is make the pipe to go up the windshield. Will work on that tomorrow. Also need to put a nipple in for the CCV. Used some vacuum hose to finish off the hole in the fender. The only thing is the air box goes over the dip sticks but, thats not really a problem. Only takes a sec to move the air boxe to check the levels.