November 2009:
A group of us from Ocean State Jeepsters wheeled Gretchen's on Sunday. Gretchen's is private land that is open to member clubs of the NEA4WD and is about the closest thing to wheeling utopia that I have ever seen. Trails range from "easy" to "extreme". There is an easy/moderate loop trail with difficult and extreme trails branching off. Its a really nice set up for groups with vehicles ranging from nearly stock to highly modified since everybody can pretty much hang together. My friend Brian is an OSJ prospect and brought his new JK out for the club initiation. I convinced him to get some sliders but the vehicle was completely stock otherwise. He was doing OK for a while; the factory limited slips were actually working very nicely, at least until the front differential grenaded! Welcome to the club Brian!! And good thing you are under warranty. On to the pictures: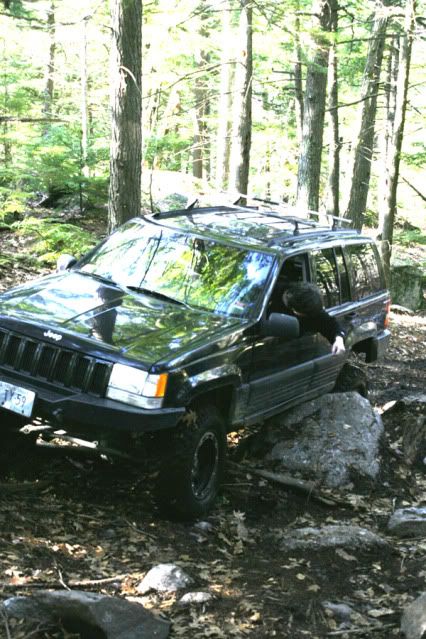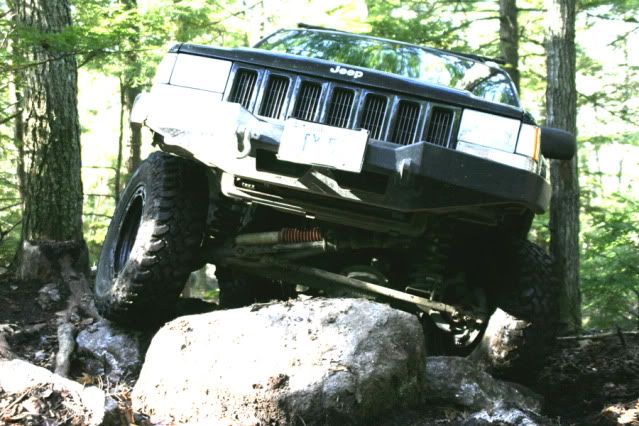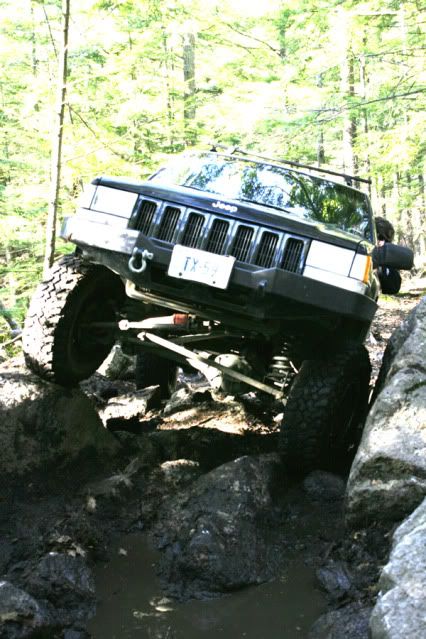 Somehow managed to get through here without any body damage. At one point there was only 1/4" of clearance between the tree and door handle. That stump is what saved me; once the front tire hit the stump it pushed me away from the tree:
This is one of the extreme sections. Photo is taken from the main trail. You can see places where buggies riding 44's scraped on the rocks: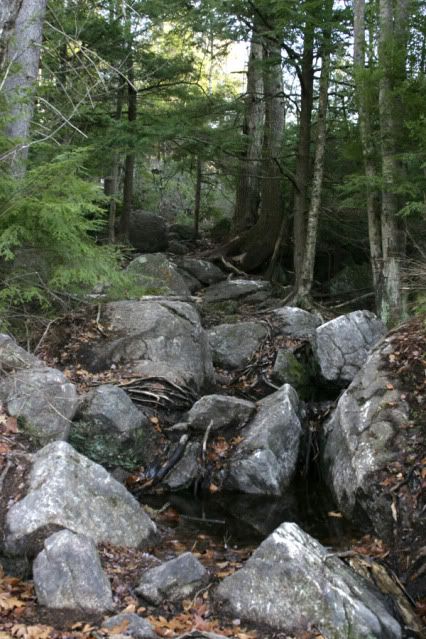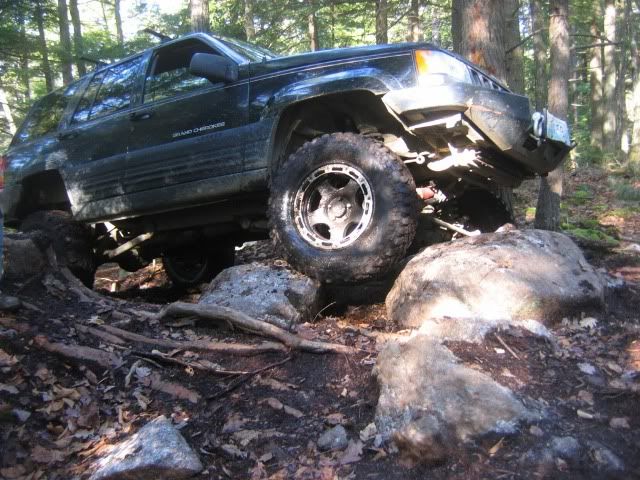 This is where Brian smoked his front differential: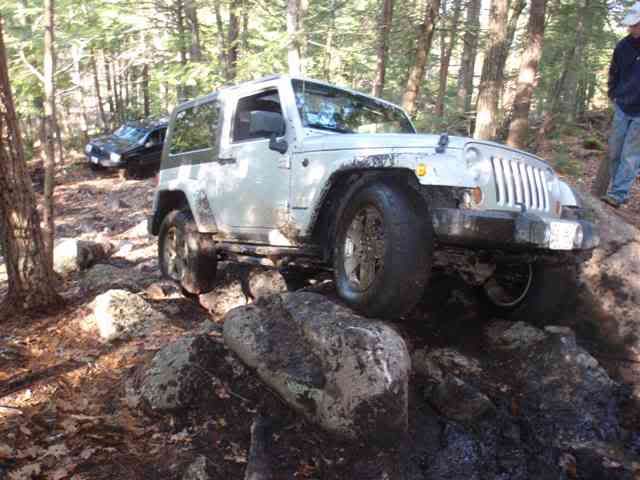 Took quite a bit of heavy lifting to get him back out to the field in 2wd. In this photo we had just winched him over an obstacle on the "easy" trail and a big rock (visible under passenger door) decided to come along for the ride:
A few videos:
The snow should start flying soon so this could be the last wheeling trip until spring.