Working on some lighting stuff for the ZJ. I took the roof mounted lights off, because I'm adding clearance lights. I think they will look pretty cool. I moved the roff lights down to the front bumper. That was todays project.
Used some flat punched steel galvanized steel and made a mount: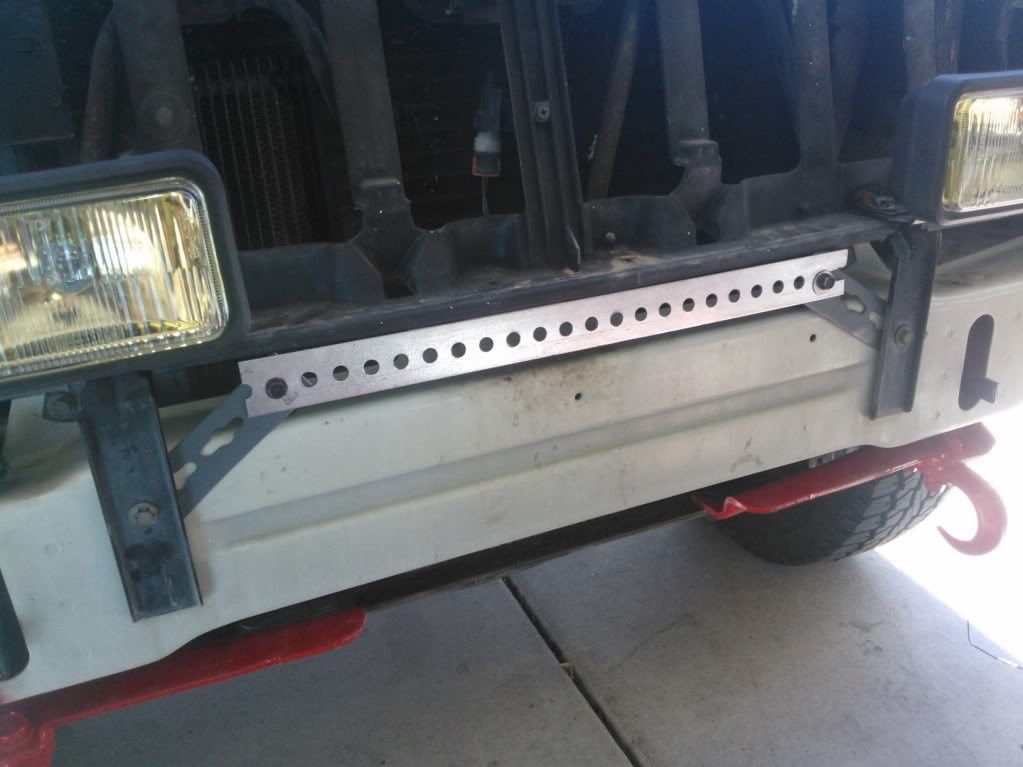 I realize it doesnt look that great, but its behind the bumper cover, so I dont care.
The diagonal slides behind the header panel mount and is held in by the same bolt.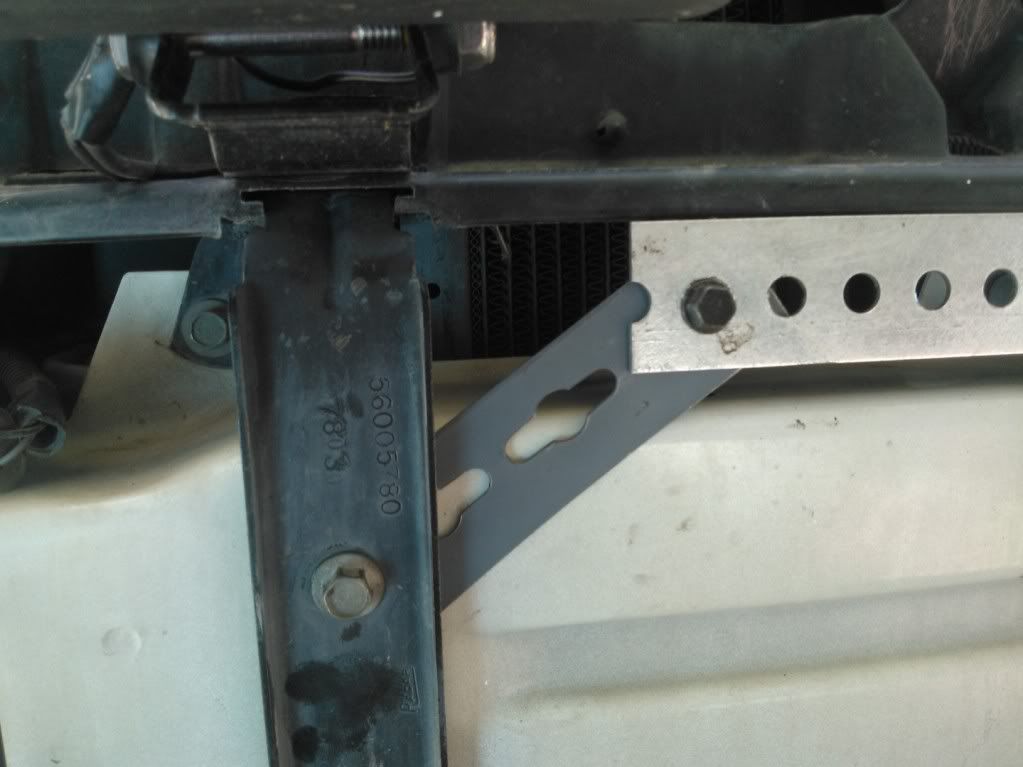 Light mounts, little angle brackets I made: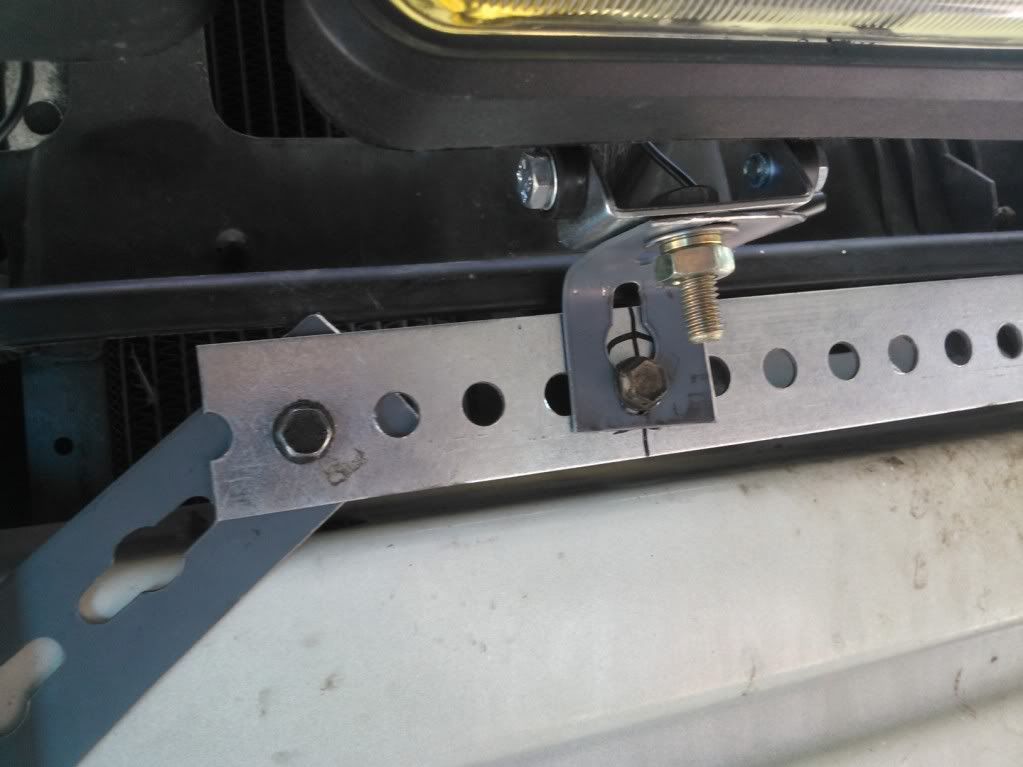 both lights mounted: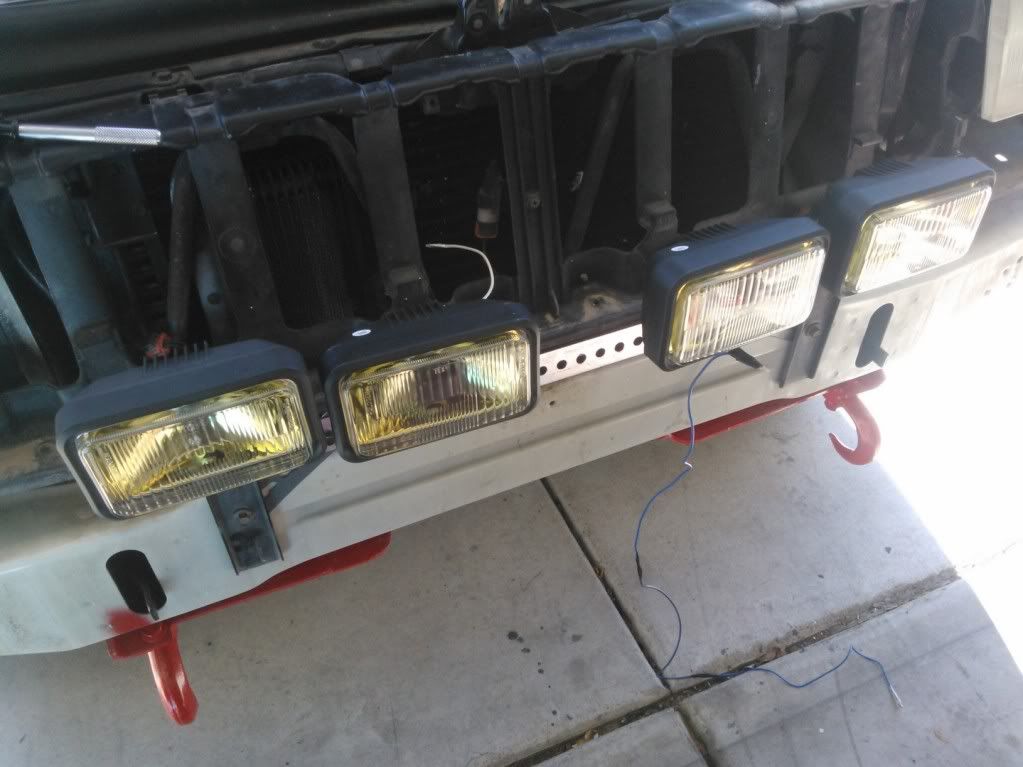 Front clip reassembled: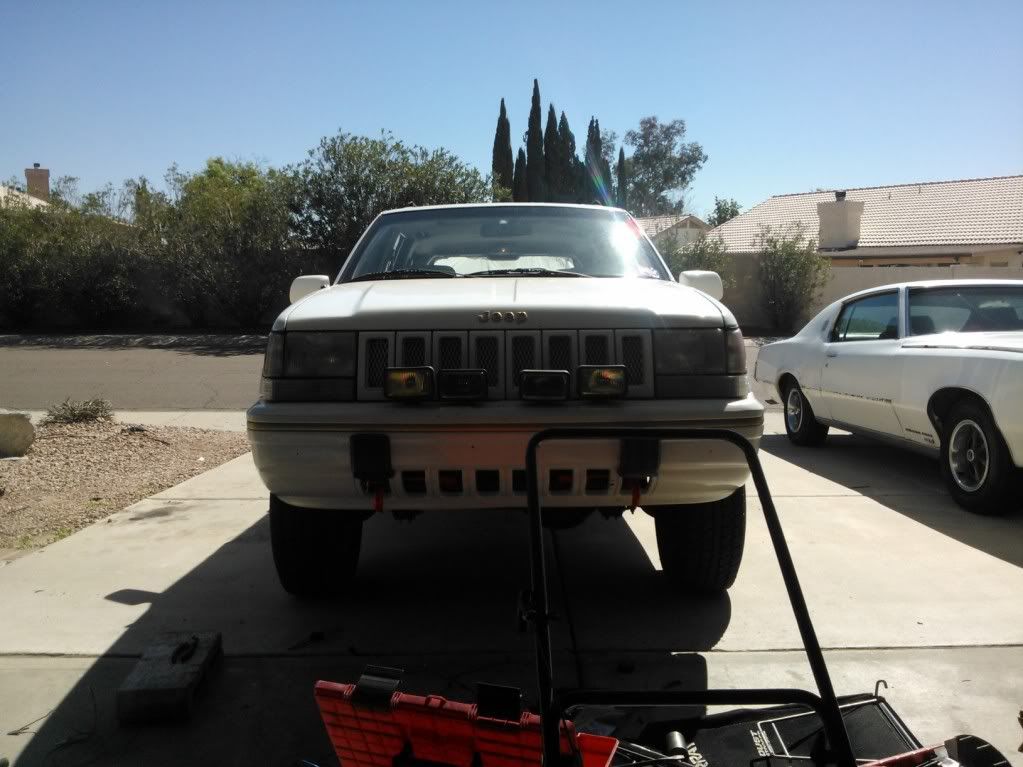 Im not sure why the inner ones look darker than the outer ones. I know they are not mounted straight, I need to adjust them still.
The outer lights are wired to the factory fog light switch, and the I wired the inners to a switch on my switch panel.