came out of school today, turned the key, and "click click click"
****.
first i thought maybe i left the door slightly open and the interior lights drained the battery. hooked up jumper cables to my buddies truck
click click click
**** starter's bad.
had my buddy turn the key while i banged on the starter with a hammer, and got it to catch and fire up.
drove it home and parked it. took moms patriot (bleh) and got a reman'd starter from oreillys for a hundred bucks.
pulled the old starter, and holy **** its original!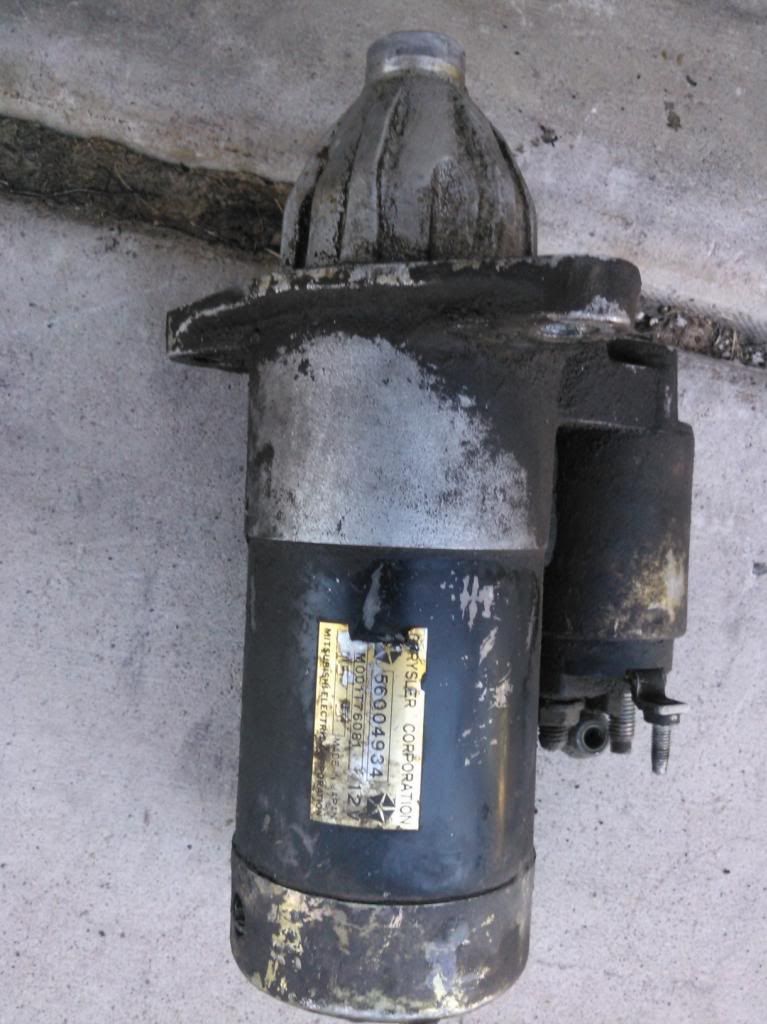 'new' reman'd starter has a lifetime warranty, so if it craps out, i take it back and get a new one FOR FREEEE