Hey guys, just bought my first car! It's a 1995 Jeep Grand Cherokee Limited. 5.2L V8, Quadra-Trac full time 4x4, Dana 30 front axle and Dana 35 rear axle. Stone white with gold trim and gold trimmed snowflake wheels. Don't have many pictures of it because it's dark right now, but here a couple I took at a gas station on the way home.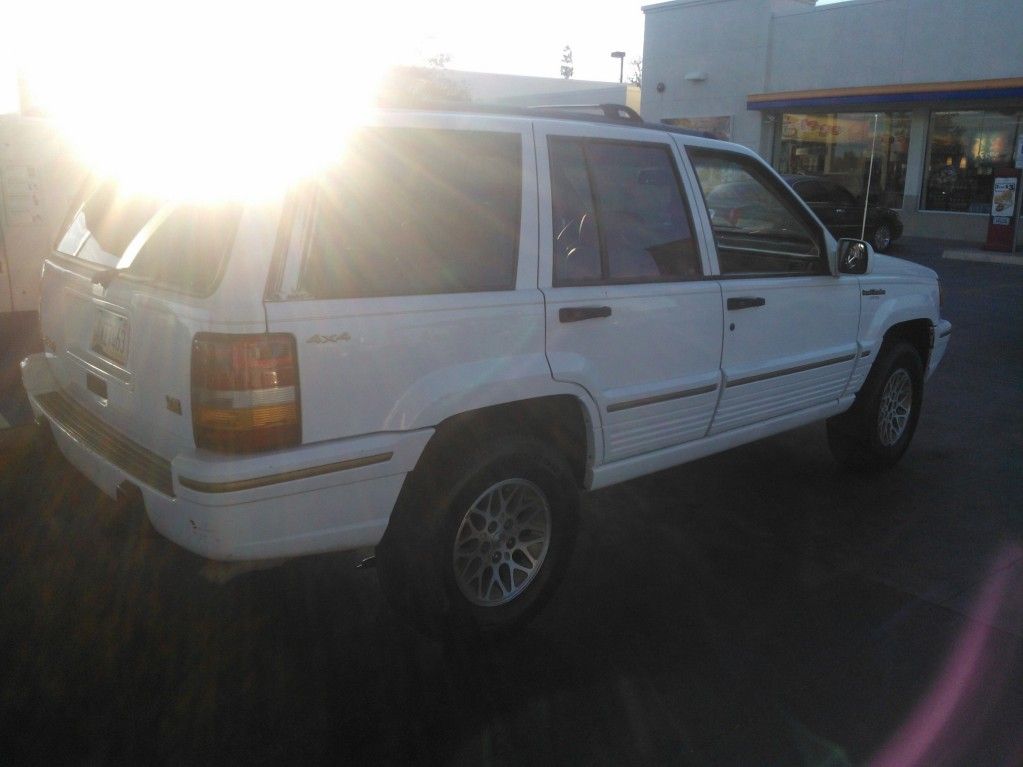 Overall it's in good shape, the body is straight, it runs strong, all the gauges work, and the radio works great (even came with a free CD, titled "The Music Of Mexico").
Dad says I have to keep it mostly stock for now
But plans for the future are:
3.5" lift
31x10.5x15 BFG All Terrains
MAYBE a transfer case swap 249->242
Flowmaster muffler or maybe full cat back system
Cold air intake
5.9 Limited Hood Louvers
Homemade roof rack
I'll keep the thread updated with repairs/upgrades I do in the future.