Registered User
Join Date: Jul 2012
Location: Phoenix
Posts: 3,480
messed with the tcase linkage a bit. now for whatever reason it wont shift past 4 part time. so my only options are 2hi and 4 part time. thinking the little plastic pads on the shift forks mightve broken/fell off/whatever. seriously considering just throwing the 249 back in it and driving it til the wheels fall off.
---
Reliability is relative
R.I.P. Ratmonkey
got my front driveshaft back in and got the transfer case into 4 full time. thinking thats how its gonna stay. and went wheeling today! finally! pics later tonight after i get off work
---
Reliability is relative
R.I.P. Ratmonkey
Camping!!
---
friday night my buddy and i drove out to bulldog canyon for a little camping trip. got set up and started the fire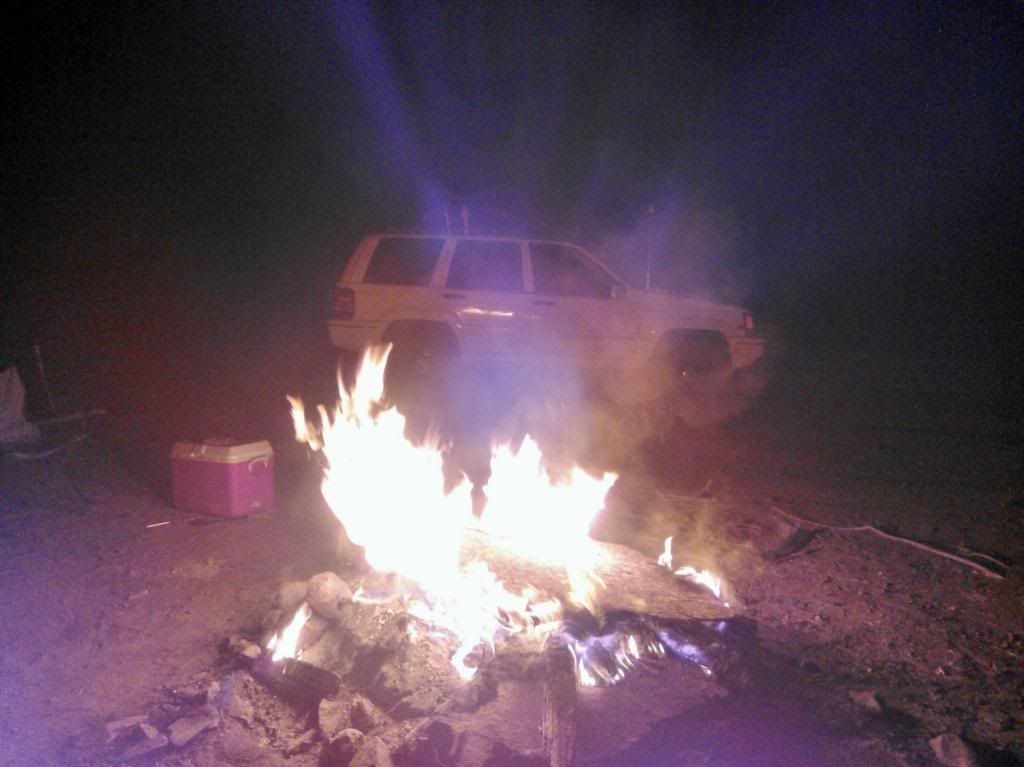 woke up saturday morning, packed everything back in the jeep (probably 900lb of gear total) and went wheeling.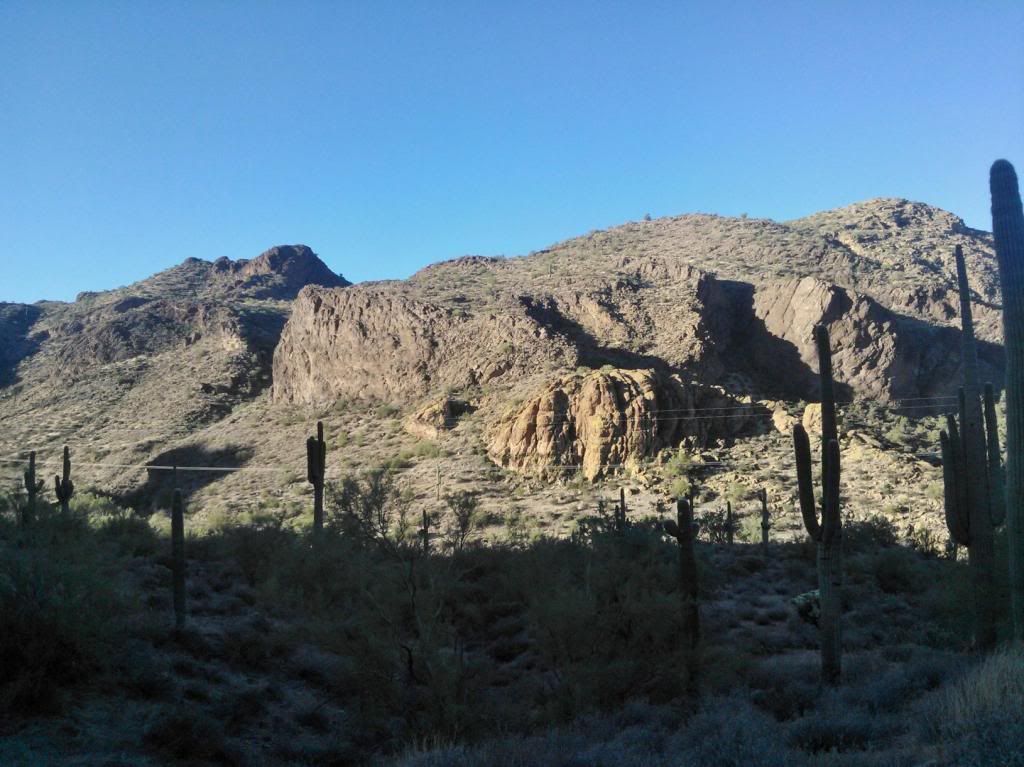 finished bulldog canyon, and we decided to ride up to sycamore creek. my first time out there, and i like it alot! 50mph on a dried creekbed sure is fun!
this is "the widowmaker"
its alot steeper than it looks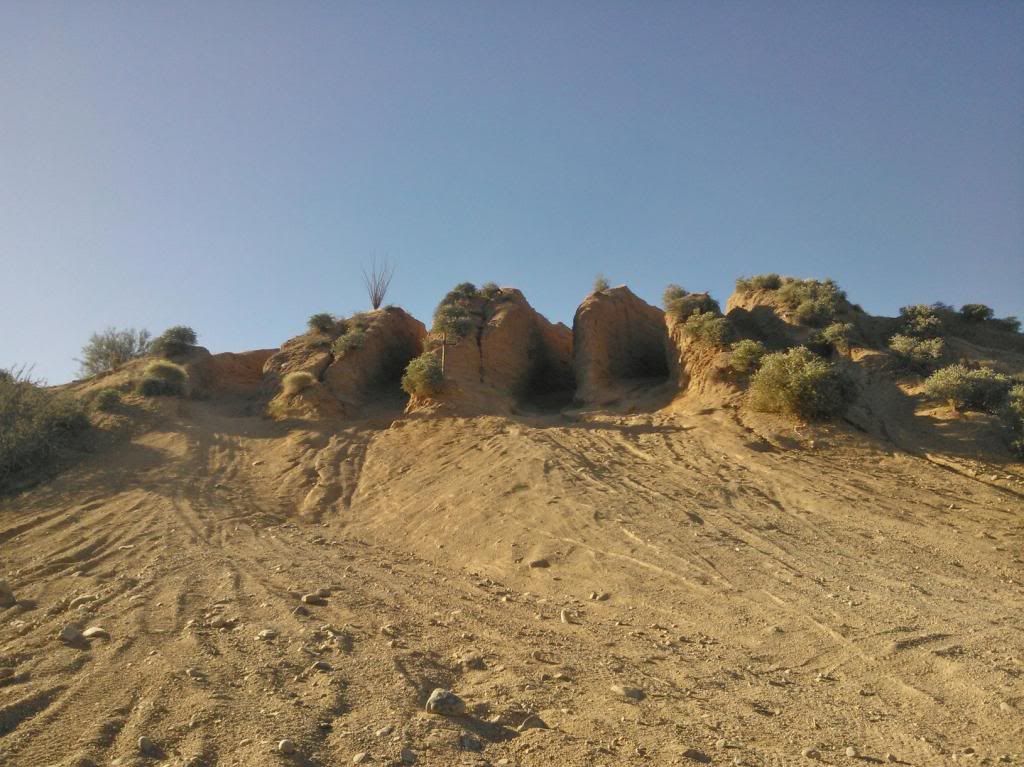 standing at the entrance to one of the paths, the previous picture was taken from where the jeep is
and thats about it! heres a moving truck on the freeway that left his back door open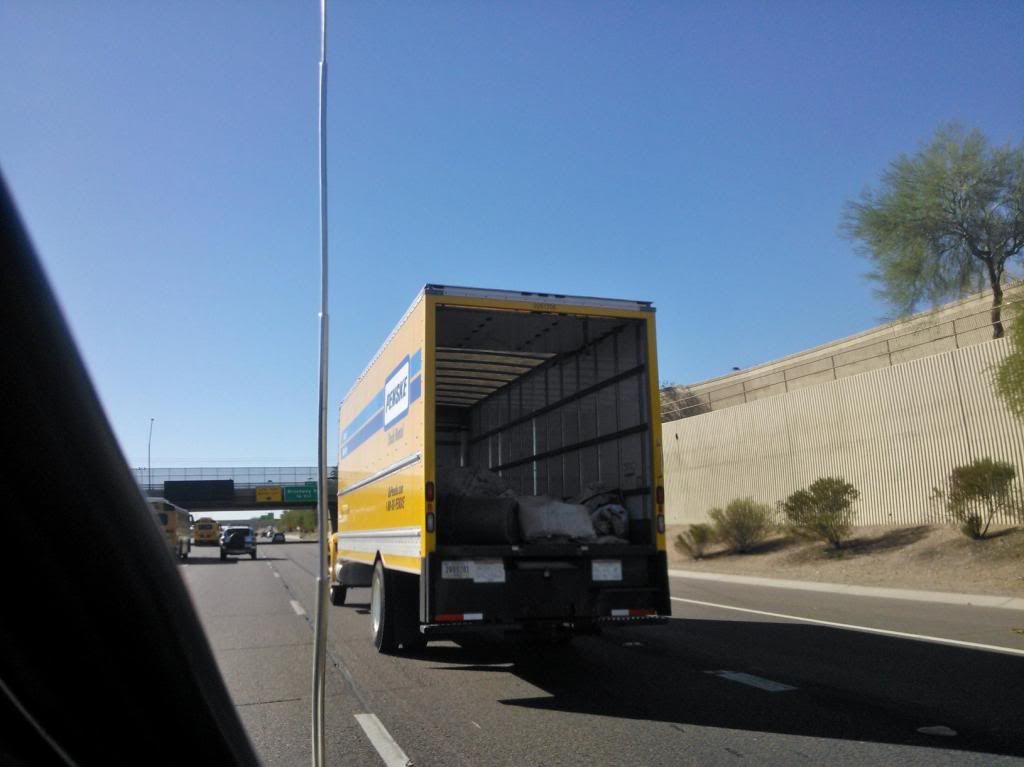 ---
Reliability is relative
R.I.P. Ratmonkey
been a while since i updated this.
not much has happened that i can think of.
this morning as i was pulling into the school lot, i was just about backed into a spot when i hear a "pop" and see smoke coming off the front end. "what the **** was THAT?" i get it in the spot and shut it off right away. hop out, and shes dumping trans fluid. emptied most of what was in there. **** well im already running late so ill sort out the bodies later. after school i crawled underneath and one of the trans lines was hanging there. hose clamp worked loose and the line came apart at a union i made, and subsequently ejected most of the red stuff. called my buddy and we dragged it home with a tow strap and his 01 dodge half ton. he made the wonderful choice to jerk the rope once and it tweaked both of my front tow hooks, so i need new brackets now. whatever i got the line fixed with a barb fitting. heres some pics of the mess i made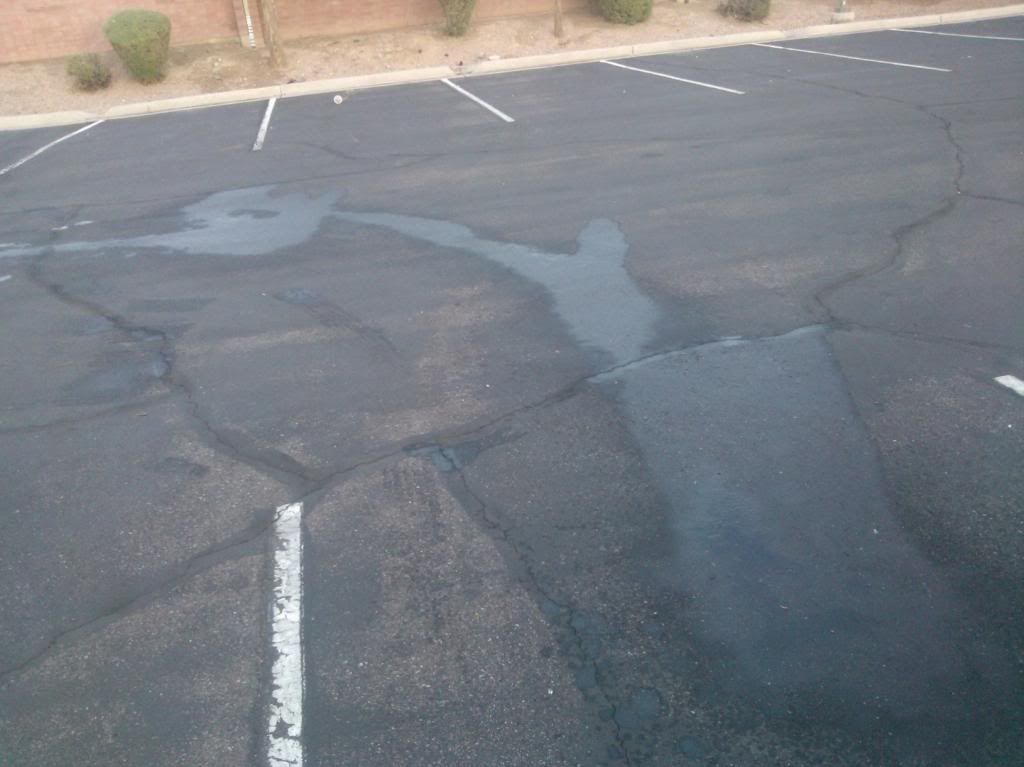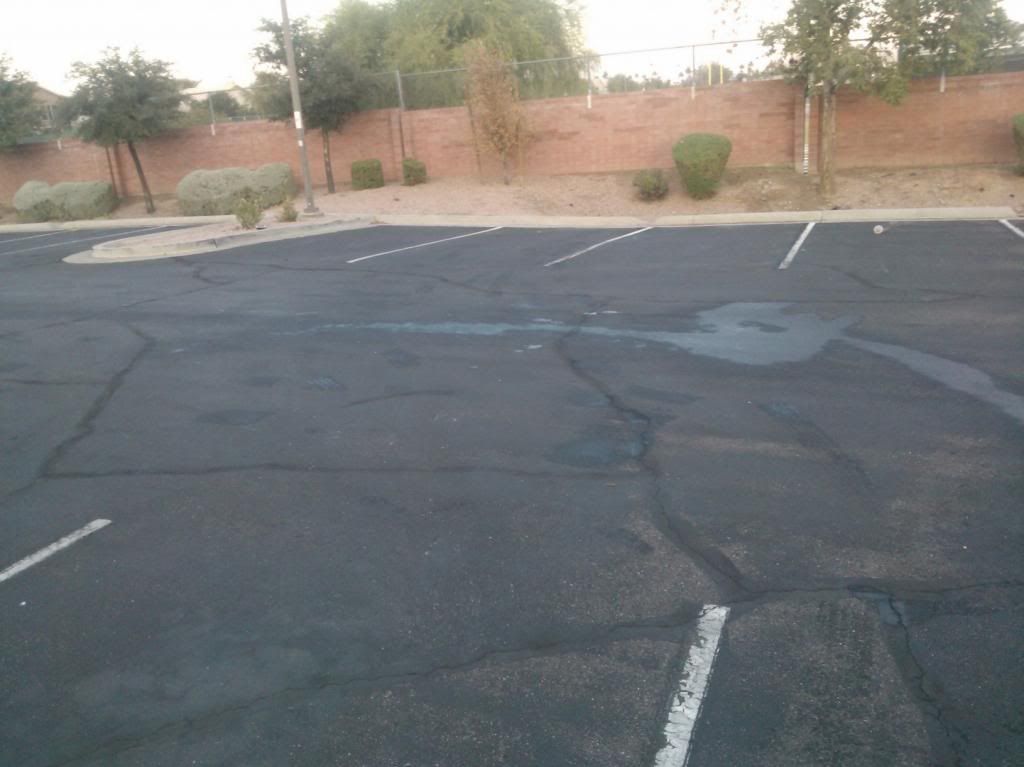 ---
Reliability is relative
R.I.P. Ratmonkey
Rip
---
well guys, the jeep is dead. saturday the transmission went. drives fine for a mile or so, but then it slips and gets all screwy. i dont have the time or the means to fix it right now, so its going up for sale on craigslist here.

i thank you all for the ideas and help along the way, but it looks like, for now at least, i will be leaving the ZJ world.
---
Reliability is relative
R.I.P. Ratmonkey
Registered User
Join Date: Jul 2012
Location: Letcher
Posts: 361
So much gayness...
---
1993 ZJ 5.2 V8-Some Stuff/Beater
1984 CJ7 258/Auto/Dana 300/Daily Driver
Quote:
So much gayness...
you're tellin me...
---
Reliability is relative
R.I.P. Ratmonkey
sunday the jeep went to the scrappers. i spent the last week stripping it down to the shell then we loaded it on my grandpas trailer and hauled it off. would you believe the body only weighed a little over 800 pounds?!?
---
Reliability is relative
R.I.P. Ratmonkey
Currently Active Users Viewing This Thread: 1

(0 members and 1 guests)
Posting Rules

You may post new threads

You may post replies

You may not post attachments

You may not edit your posts

---

HTML code is Off

---