Hey guys, I neglected doing this on my XJ so I want to start an in-depth build thread on my 01 WJ Limited.
It has around 107k miles on it right now, its always been maintained well and was completely inspected before it was given to me. Mechanic who used to do all the maintenance told me its in great shape. I'll be doing all fluid changes and any maintenance from this point on
Here comes some stock info!
(All the stuff limiteds come with EXCEPT heated seats)
Stone White Exterior
Sandstone Leather Interior
4.0L i6
Quadratrac-2 (NP247)
Rear D35 Front D30 geared with 3.55's
235/65/17 Michelin AT's on Silverblades
Factory/dealer applied protective undercoating
Aftermarket Remote Starter
Stock pictures:
Front:
Rear End:
Interior:
New Keys side by side with my XJ's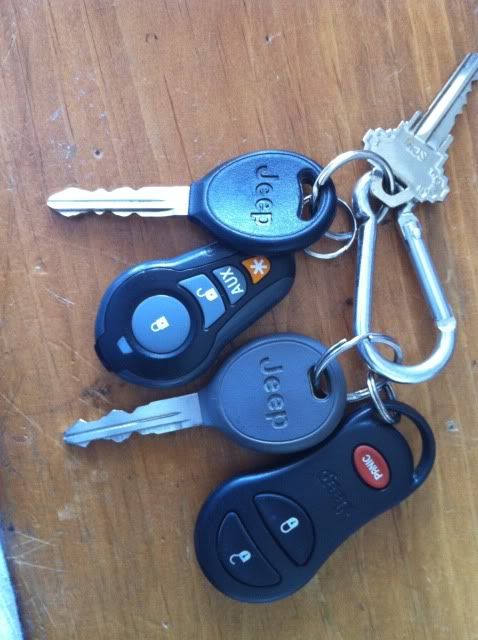 It was just recently transferred into my name right after I left for college so I wont be able to touch it until november
Mods I'm doing right away are as follows:
Got myself tow hooks from a junkyard up here, I'm happy to have recovery points now:
Got a PIE aux in adaptor and then bought a dock connector --> 12v+RCA. I had to get one with a 5v transformer built in because I have an iphone and it only charges off of 5. This is a nice one plug solution and will charge and play iPods through the factory stereo. (Get to keep my steering wheel controls
)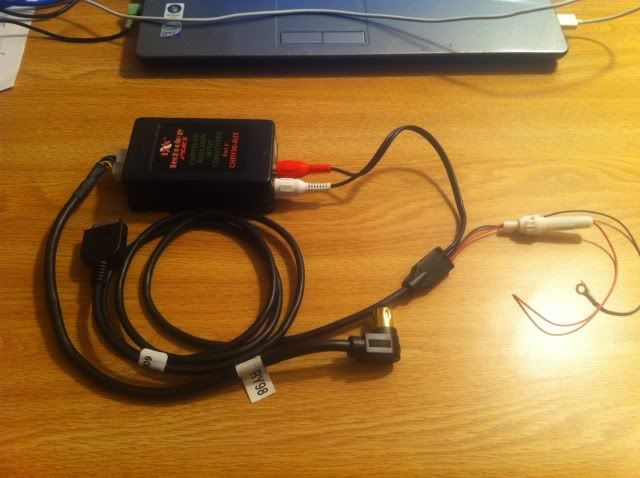 For audio I've resealed a set of WJ infinity tweeters because the ones in my WJ are blown.
Edit:
See post below, new tweeters instead
.
Heres the sub setup that I built in my XJ, I'm ditching the trunk box and putting the subs+amp in the WJ. Amp is going under the rear drivers side seat with a little crossmember hacking
They're not for showing off (even though they can) I was sure my Polk Amp I bought had remote level control because I'm an audiophile and I tune it on the go to sound the best. I love good quality sound.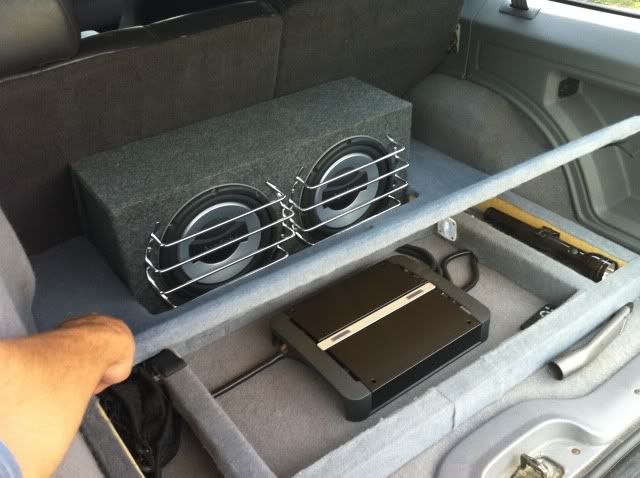 Repairs so far:
Side mirror autodim failed and leaked fluid between the panes, replaced that
Flasher module failed, pulled it apart and soldered the contacts again (works great)
Auto Climate Control blend doors fixed at dealer under extended warranty
Auto climate control knobs got stuck for whatever reason, pulled unit apart and cleaned a bunch of sticky iced tea out of it (not sure how it got there
Planned mods:
2" Rusty's BB
Bigger Tires
242 Swap
Westin Safari Light Bar (the low one because it mounts to the front skid holes not the tow hook holes) w/ 2x Hella 500ff's running 100w