I recently sold my trail worthy YJ due to it's inability to seat 5 (which is the current size of the family).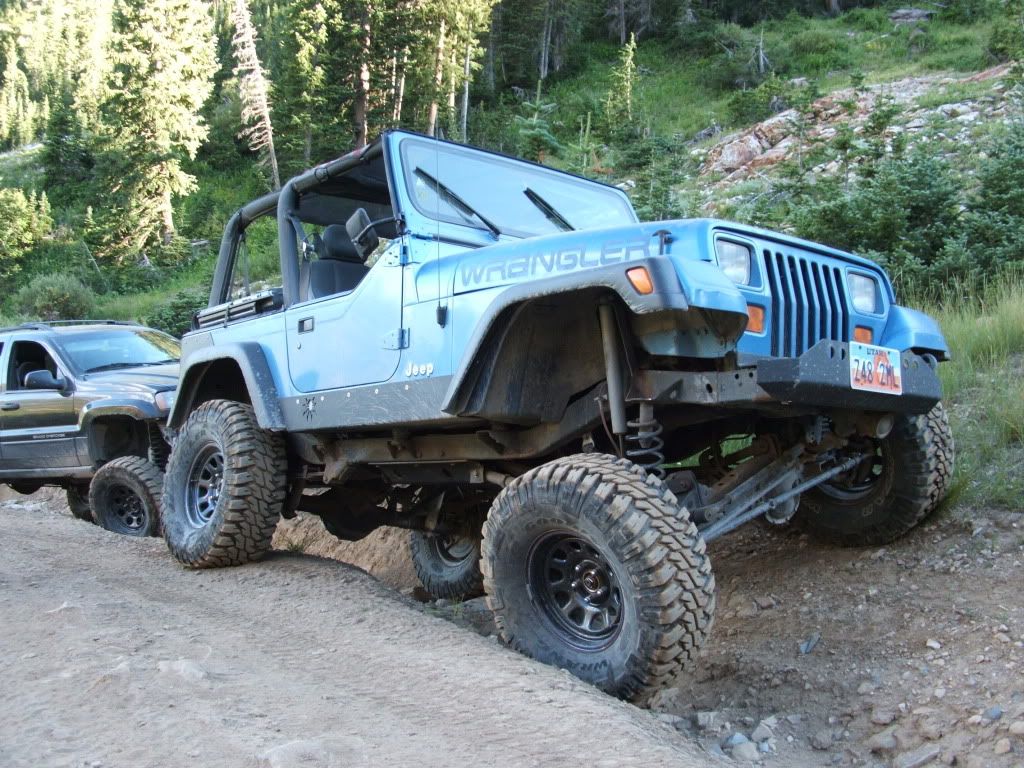 I also bought my wife a Toyota Sienna to haul the crew around so I could take possession of her 2003 WJ. It has had a 2" BB and 245/75R16 BFG mt's for a couple years, but it is now time for a few upgrades...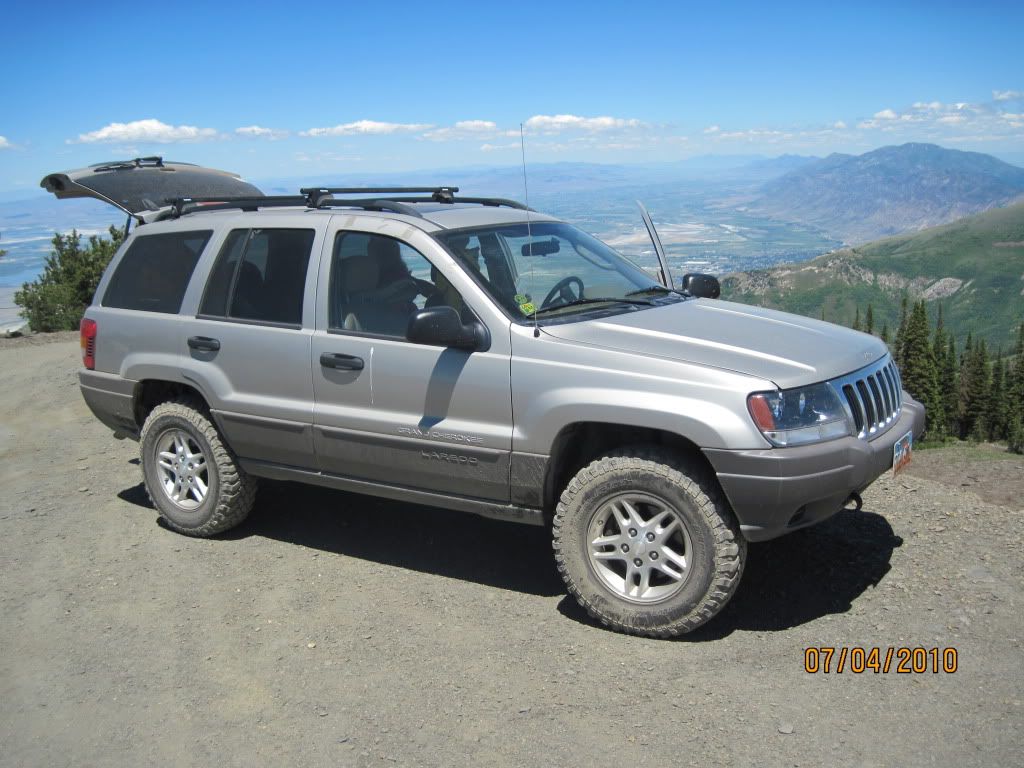 The first part to arrive was a Spartan Locker for the D44a. I don't plan on regearing until stage 2 of my build, so it went in the first chance I got. I took plenty of pictures so you can follow along.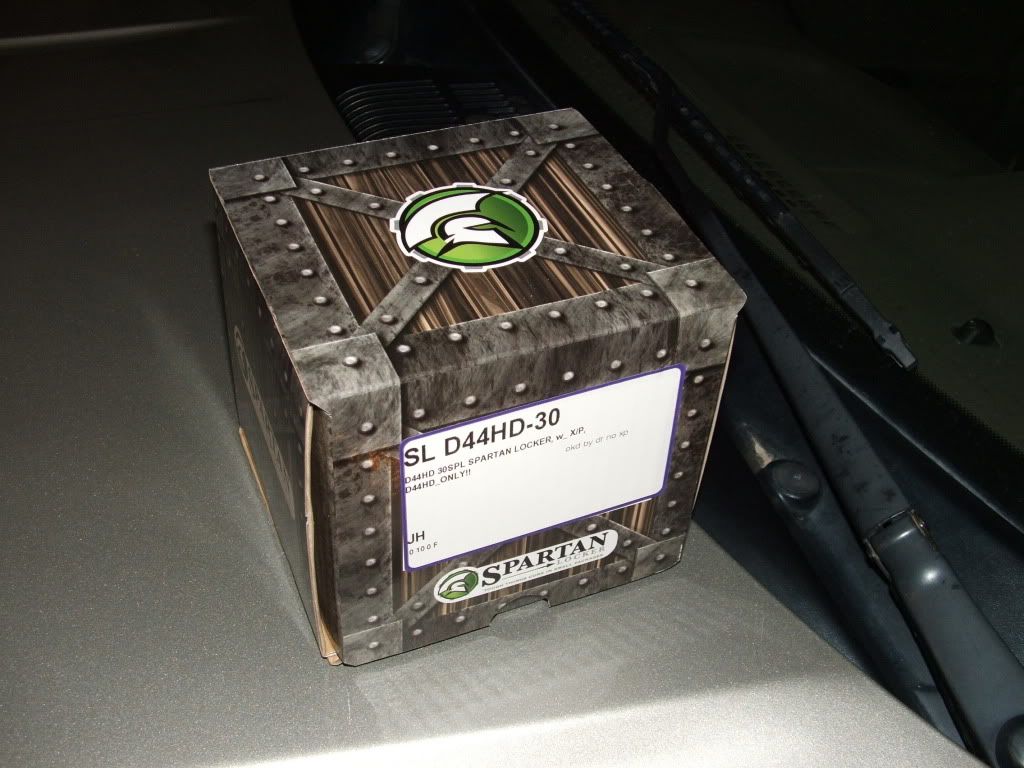 Soon to be 3 wheel drive!
Up on jackstands with the tires removed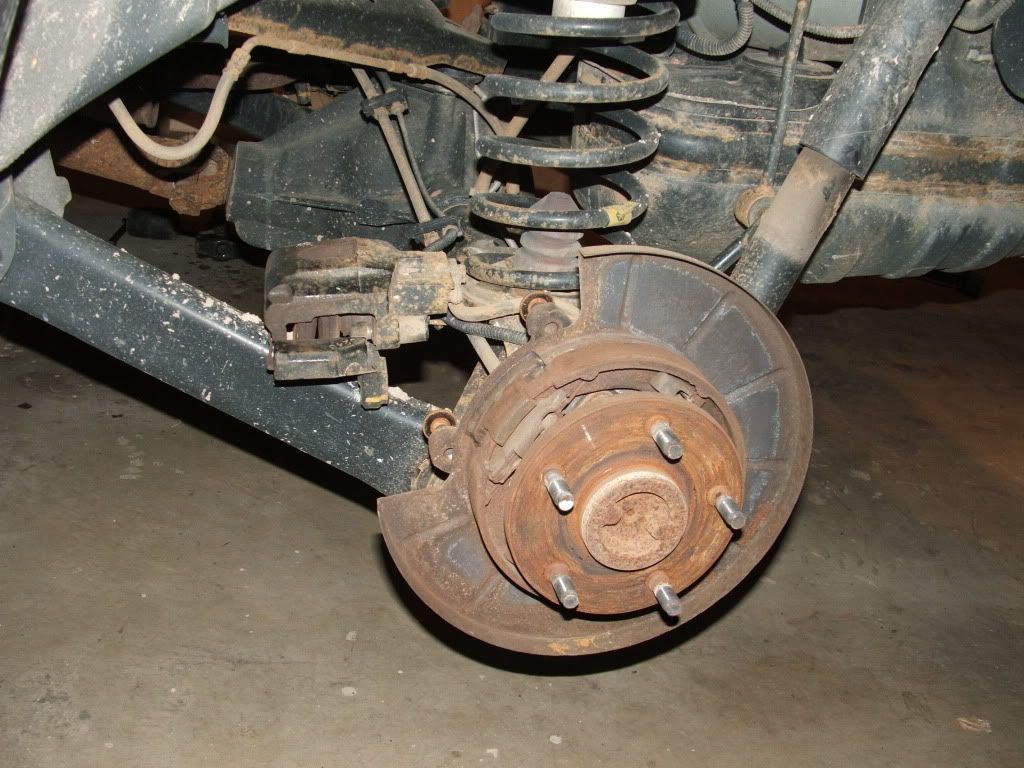 Brake hardware removed
Axle pulled out to clear the spider gears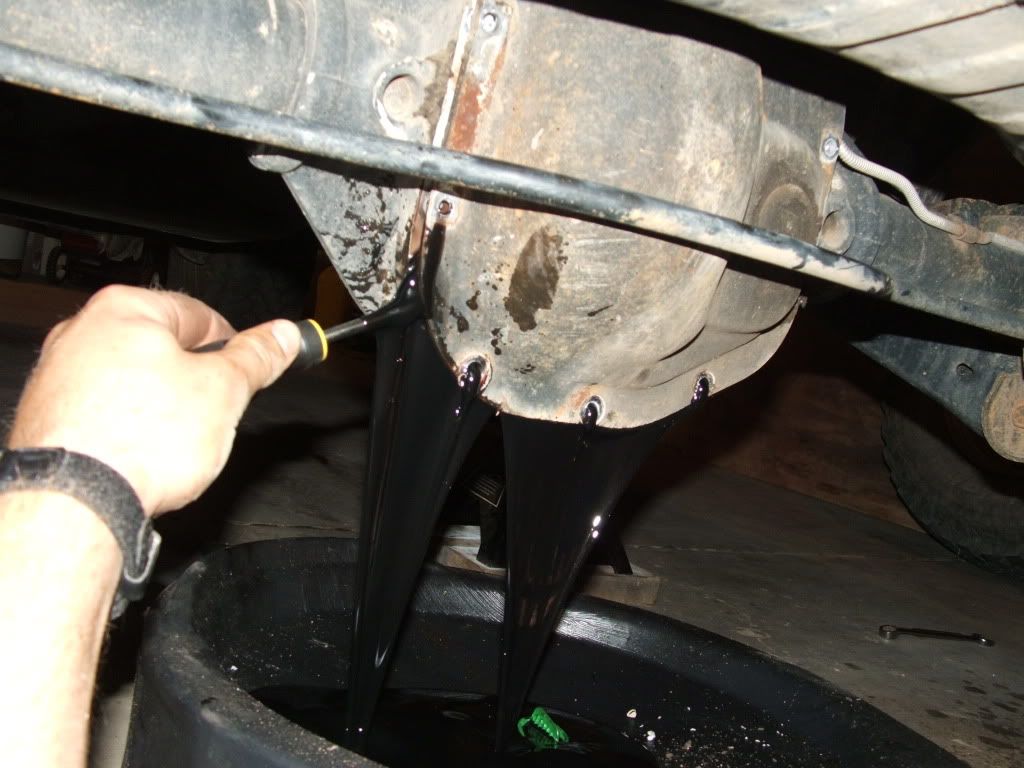 Removing the differential cover
Open carrier with gears in excellent shape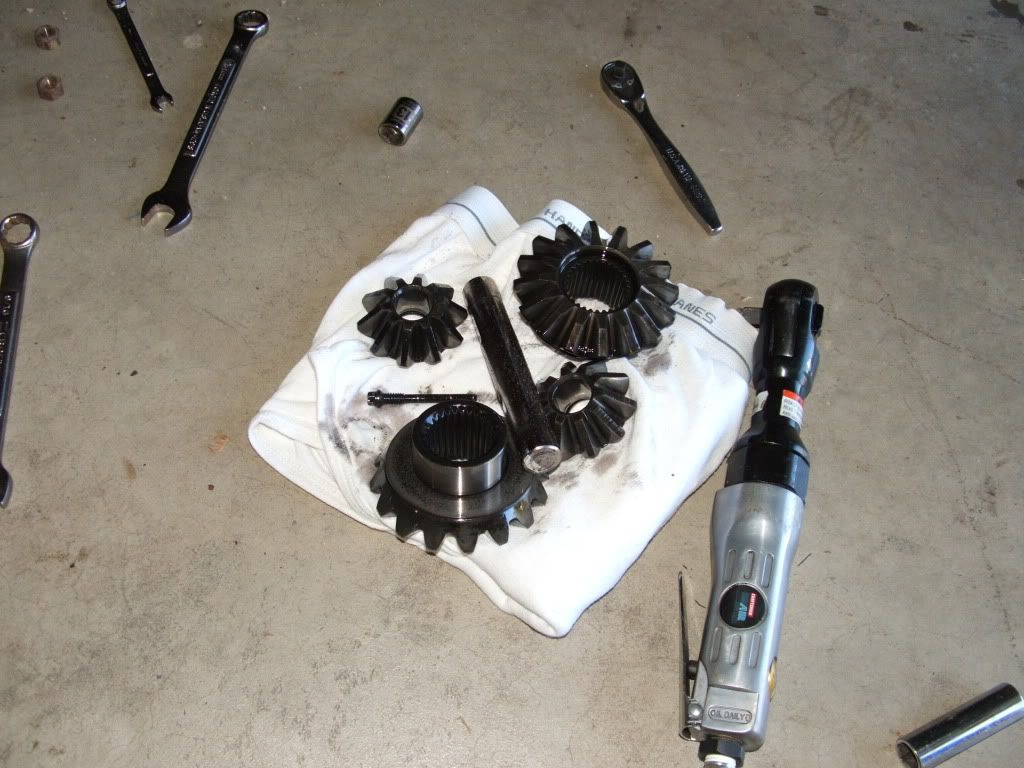 Spider gears and center pin removed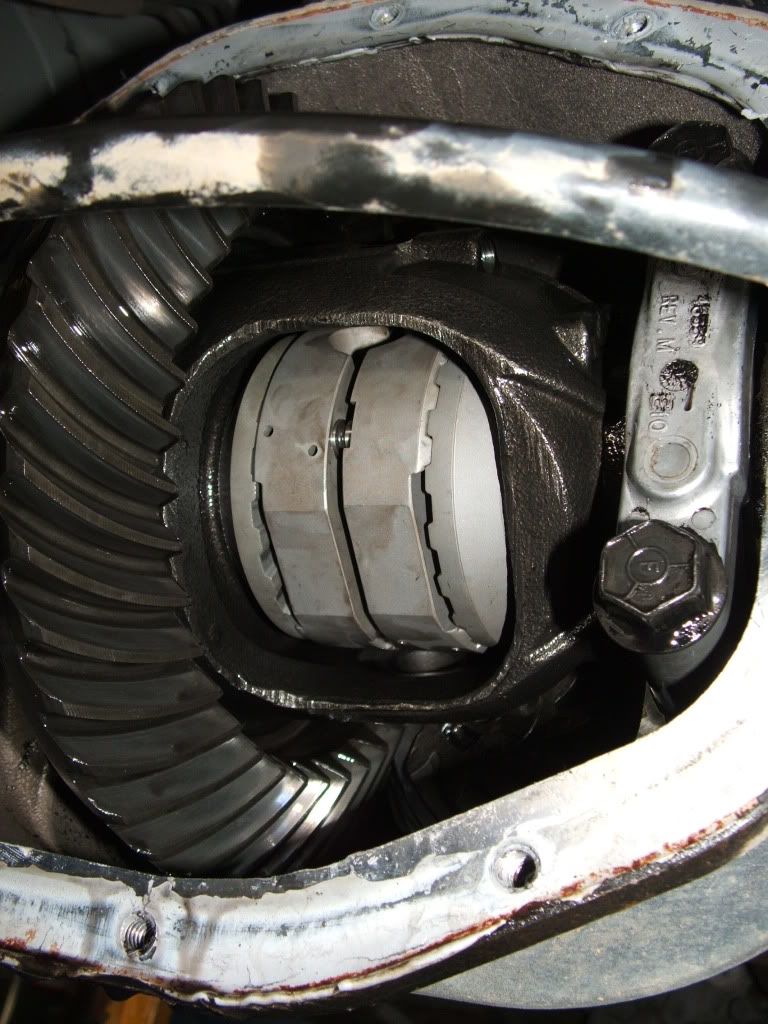 Spartan installed and checked for clearance
Center pin reinstalled
Removing the old gasket material was the hardest part of the job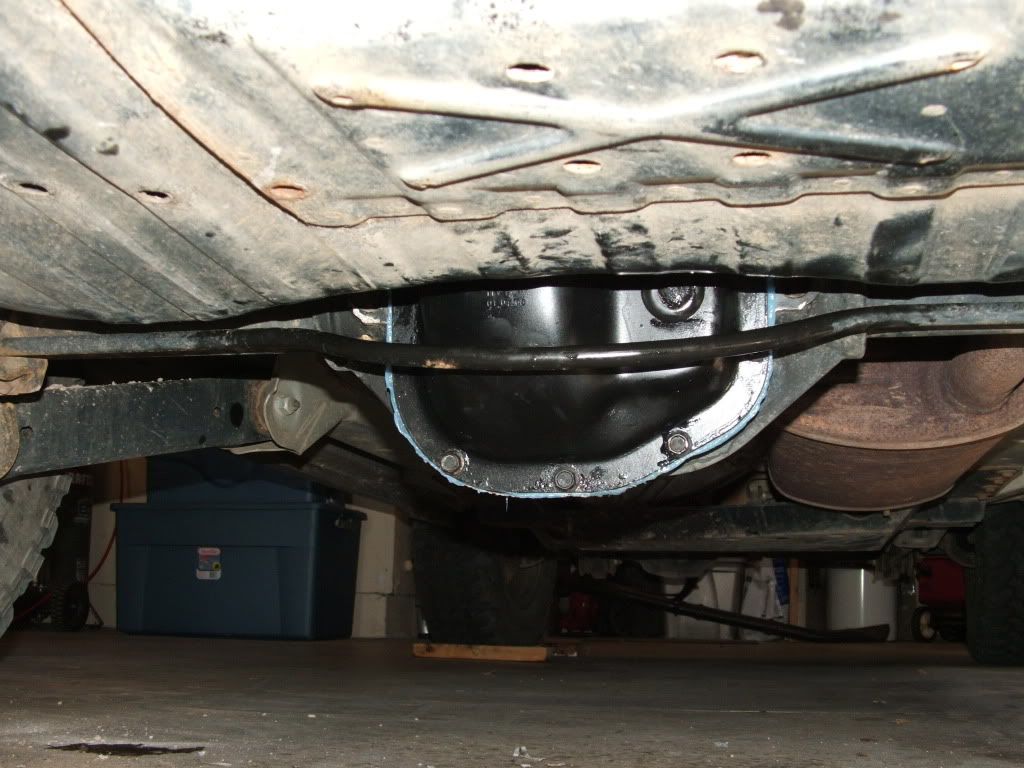 Locker install complete
I normally forget to take pictures while working on my toys. Don't be dissapointed if my next install is a picture of the parts and a completed picture.