Thanks Ryan.
Update:
Is it Christmas time?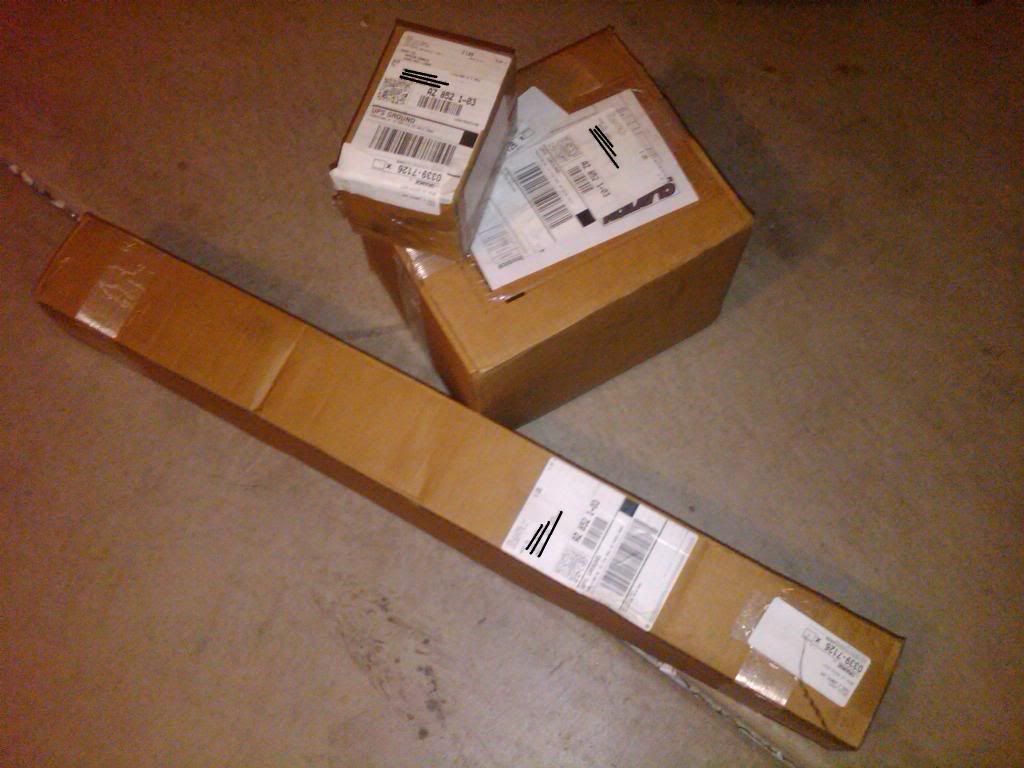 The Clayton front track bar showed up along with the lower control mounts and shock hardware that was missing from the TnT order. Now I have everything to connect the front axle to the jeep.
The Mount is pure beef and very well put together. They use the same Johnny Joints from the lower control arms on their long arm kit on the track bar. Very impressed with this, definitely worth the money.
The TnT LCA mounts and shock hardware. Would the crack in the second picture on the lower control arm mount make any of you nervous? Both of them have a small crack in them from when they bent the metal over to weld it. Other than that it's very high quality just like the truss.