The support struts on the hatch lift glass were shot. Oil everywhere....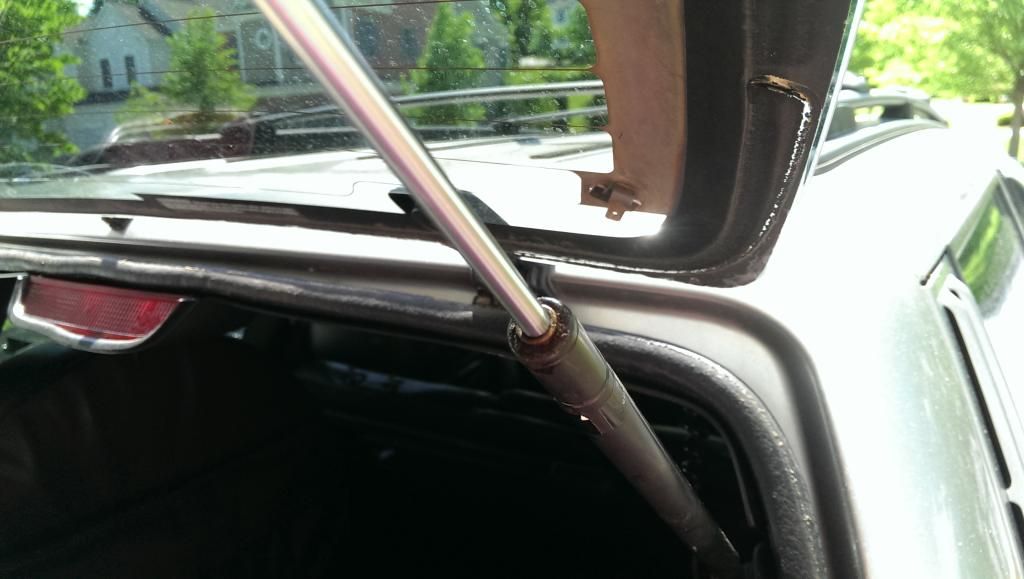 My make shift support -
The rear gasket was also in pieces. Every time it rained the 5.9 turned into a U-boat.
Ripped the interior apart so I could have good access to the weather seal -
Cleaning the old gunk off -
All done -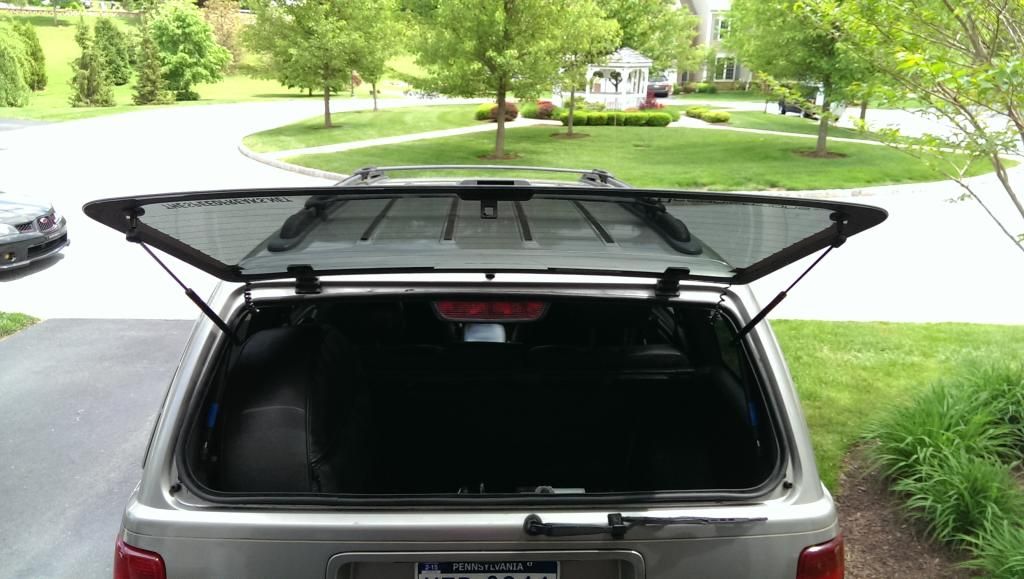 Mopar P/N for the Weather Seal - 55296037
The lift struts I just picked up off eBay for $17.