^sounds good
cleaned up the gear teeth and removed all excess marking compound and ran the pattern again. With the excess compound removed, the gear pattern looks much better and I am very happy with the results
Drive side: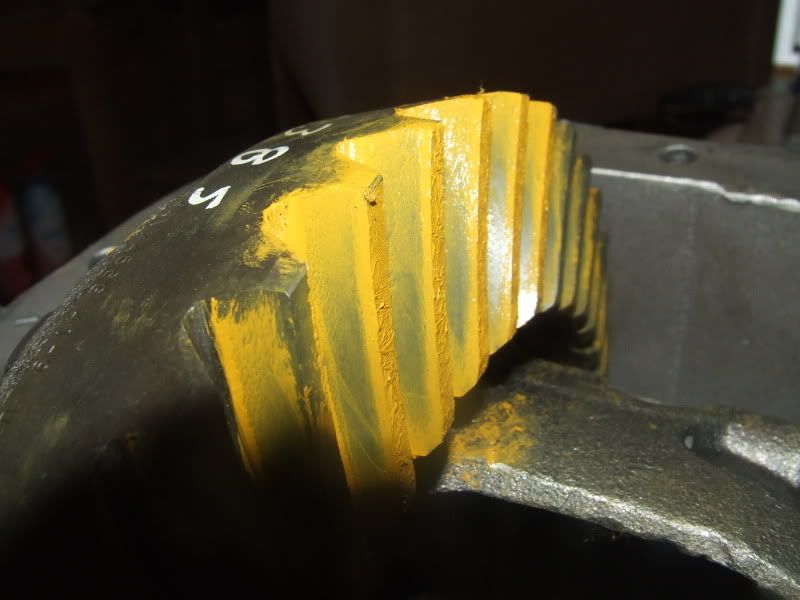 This area was not originally marked with the compound, but was covered by some left over from the pinion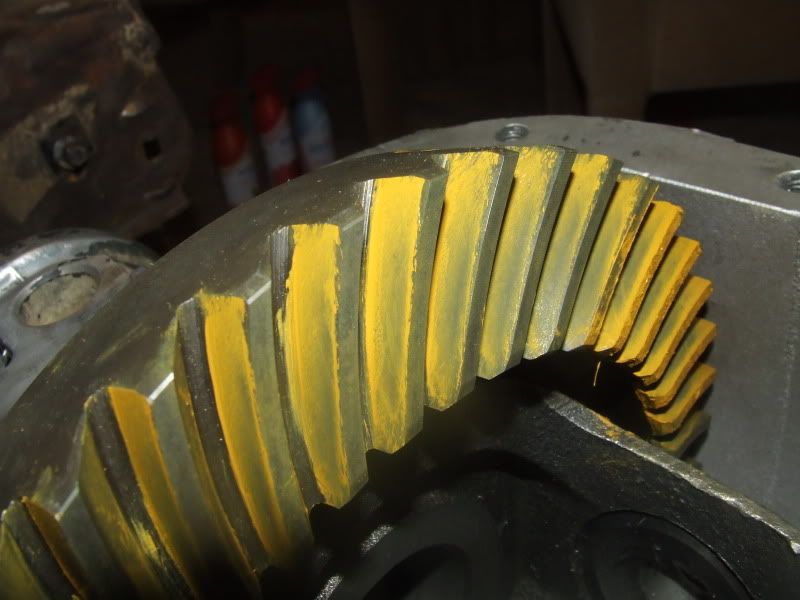 and coast side: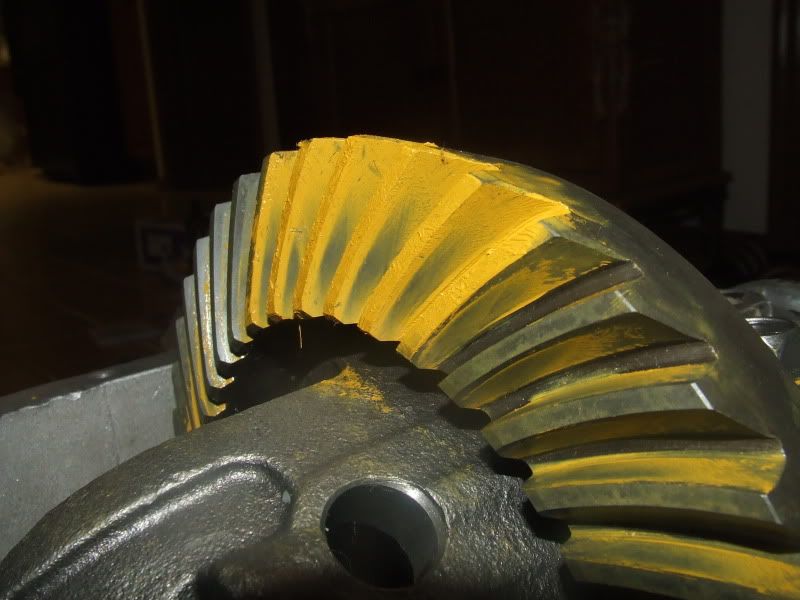 got to work on the hp30 a little bit. Started with stock shim sizes and couldn't even turn the pinion when meshed with the carrier, lol. Played around with some different combos. Started to get a decent pattern but had NO backlash whatsoever. So I loosened it up a little bit and got this
Spec calls for .005-.009, it's on the tight side, which I prefer (no pun intended)
but heres the thing: I was thinking, and I came up with a question. The question was, what is considered the drive and coast pattern on a front axle gear setup thats reverse rotation? It was messing with me a little bit and I couldn't figure it out (tired). I just assumed that when spinning the gears (simulating the Jeep in drive/forward), the side of the gear getting "pushed" is the drive..Correct? So in the case of an hp30, it would be the opposite of the 44a gears. Am I right to assume that or am I overthinking this?
to put images to words, heres some pics, with patterns..
Coast (?) side:
Drive (?) side: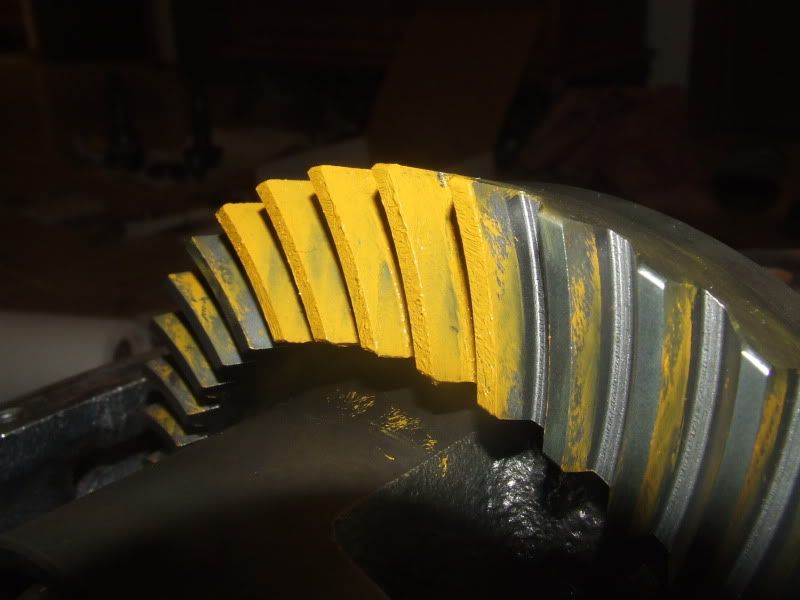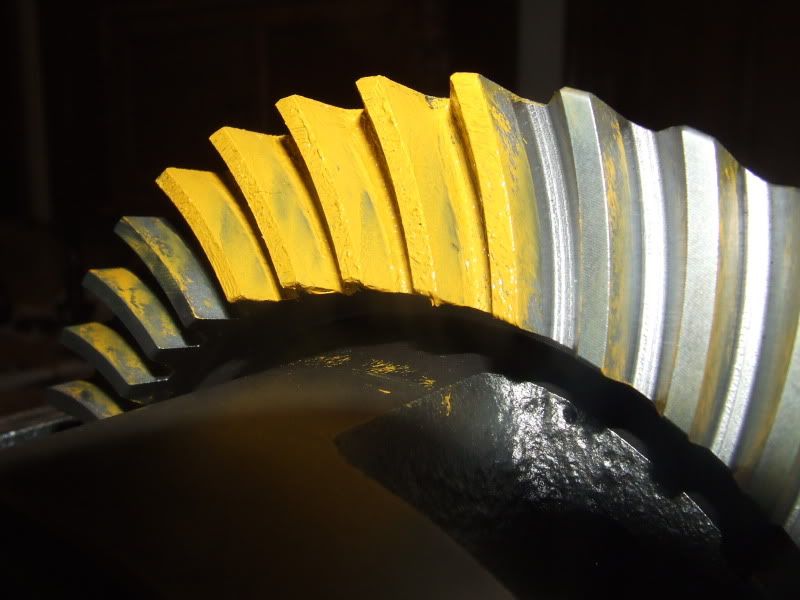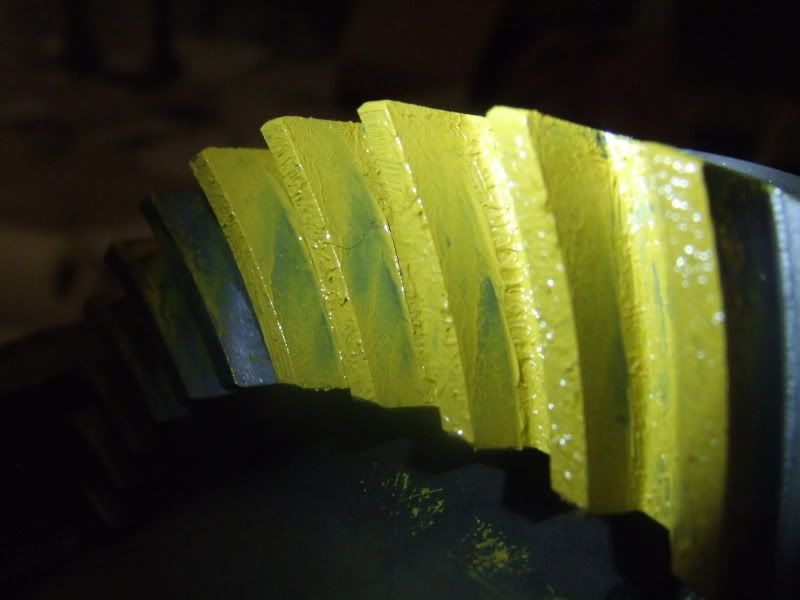 somebody correct me if I am wrong and I will edit my post so I dont confuse anybody. How do those look to you guys?