lots of ****
have eliminated other possibilities and finally figured out my sputter/lack of power issue: fuel pump
ordered one the other day on ebay for $180 shipped
since i have last posted i have replaced/added:
-MSD coil
-front and rear mopar 02 sensors
-accel distributor cap & rotor
-crank sensor
-rugged ridge steering setup
i sold my factory lsd with clutch rebuild kit that i had and wanted to install, it was going to go towards an aussie but the fuel pump was bought instead.
depending on money i will save up for an aussie and buy it sometime soon.. and maybe if i get a decent check from insurance (got rearended, will post pics) ill buy a mopar performance ecu and an aussie
went offroading on july 4th, some pics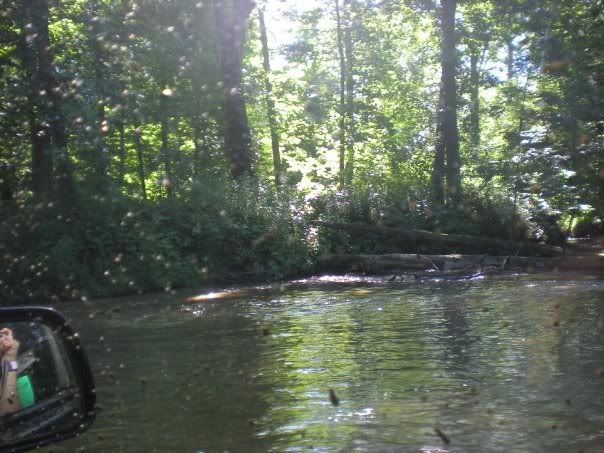 river, was up to about the top of my tires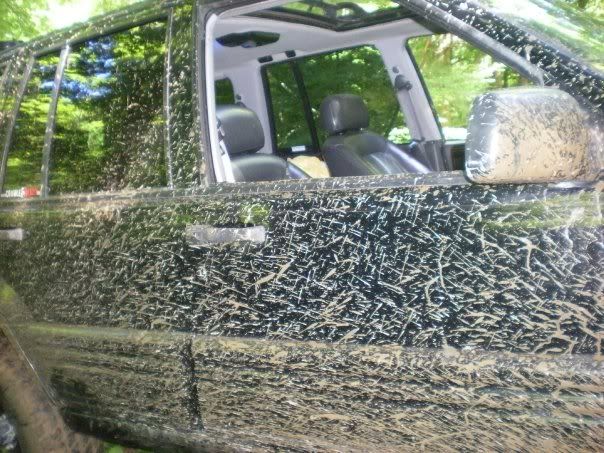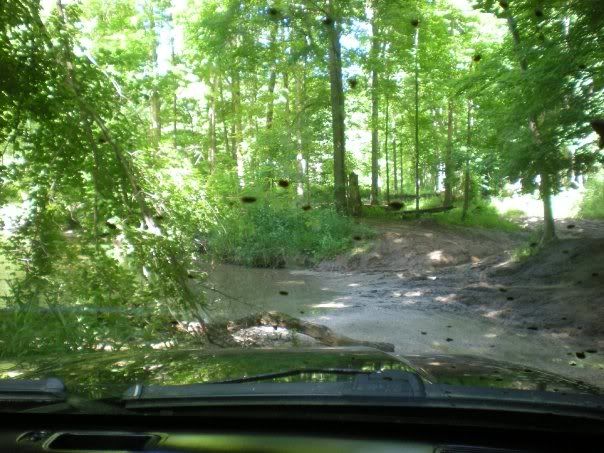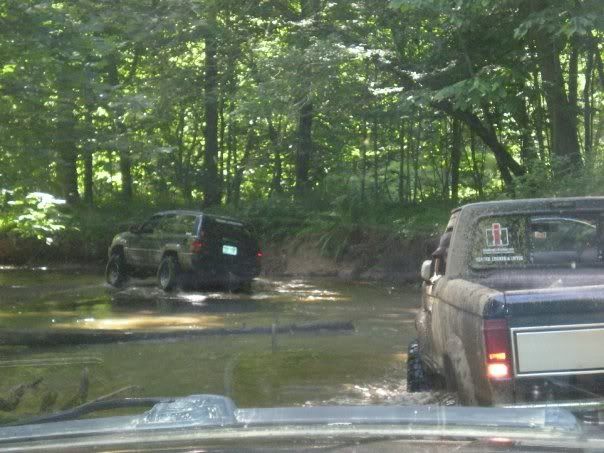 _Kyle_ and another friend being dumb and eventually getting stuck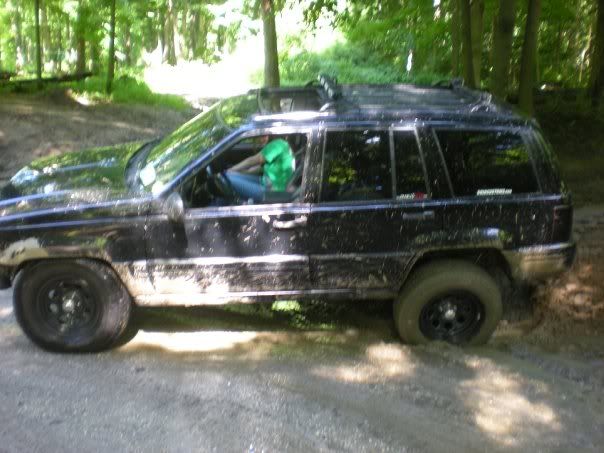 sway bar is still connected, just loosened up.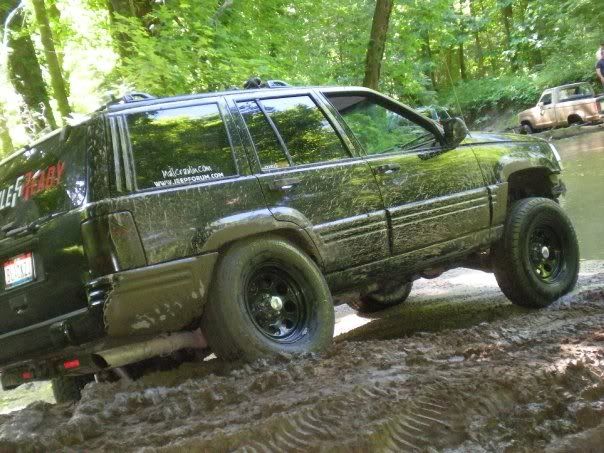 love that pic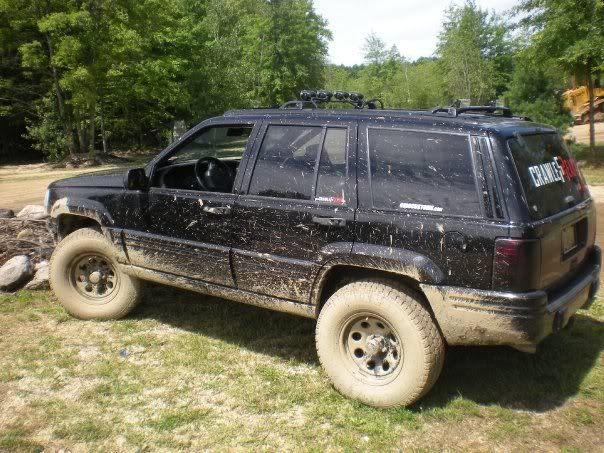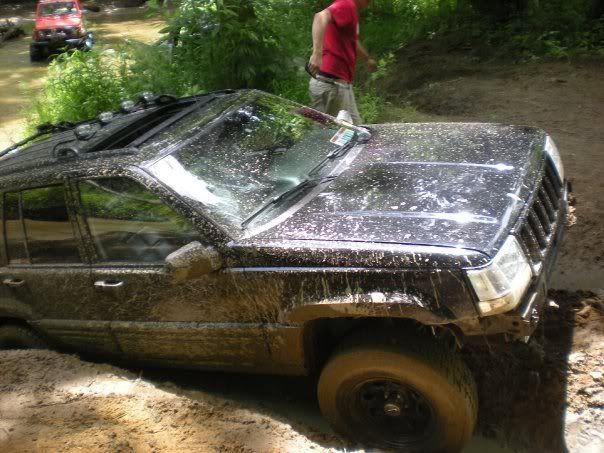 then i was going up this obstacle and my jeep turned off. we pulled me out thinking i was getting enough gas because of the angle.. nope..wouldnt turn on, didnt have any gauges, and my fuel pump would hold a prime if i had the key in the on position.. weird huh..
well about 24 hours later we realized i had an ABS valve fuse blown in the engine fuse compartment and that was preventing my jeep from turning on...weird right? had all of us stumped.. we thought i blew my ecu..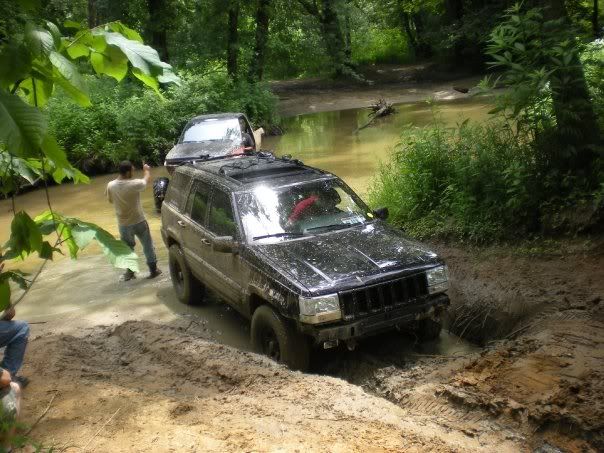 getting pulled out
tj that pulled me back to the campsite through the woods