And another update that was a long time coming...
A few months back, I had mentioned in a thread that if I had it to do over, I'd buy the Fawkes MiniMax since the additional shackle mounts add a ton more utility to the front (over the Warn front receiver). My plan was to weld on 3/4" shackle tabs to the Warn to get the function I wanted. You can compare to the original Warn install on Page 1 of this thread. Hard to believe it's been 2 years since I installed that beast!
Kris Fox (of
www.fawkesfab.com
) contacted me with a deal - trade a MiniMax "blem" unit for the Warn. We finally worked out all the details and I got the MiniMax. I should also point out that this deal came about BEFORE I was a moderator of the forum. I wanted to put that right out there because I didn't want anyone thinking there was some sort of impropriety on Kris's part. This was a great thing for both of us - I got the functionality I wanted and he gets a copy of his largest competitor's product to stack his up against.
I did the install on a Thursday night and everything went off 'without a hitch'!
My thoughts:
1) The packaging is quite clever. You won't believe how well-packed it is and how much goodies he can fit into one slender box.
2) It is much thicker and heavier than the Warn it replaced. I would estimate + 15lbs over the Warn
3) The 3" cross bar is quite stout
4) The wrinkle-coat powder-coating is extremely tough. So was the Warn, although that was smooth.
5) The shackle tabs are welded through the tube. The frame rails would have to rip out before the shackle mounts failed.
6) The trimming required is more extensive than the Warn. In a way, that's a good thing. The winch is considerably easier to install with the lower 7-slats removed and the overall install looks even cleaner than the Warn.
7) Both products completely block airflow to the lower section of the radiator. This has proven a non-issue for me since I installed the Warn.
8) The Warn hitch installs with 4 7/16" Grade 5 bolts. The MiniMax installs with 6 1/2" Grade 8 bolts. There are an additional 8 1/2" Grade 8 bolts securing the cross bar. The hardware is all of exceptional quality and is all US-made.
9) The MiniMax is compatible with the OEM front skid plate. The Warn is not. This has a number of benefits: better protection, drastically reduced wind noise, and theoretically better fuel economy. The difference in wind noise with the front skid plate reinstalled was a notable difference and one that pays dividends every single day.
10) The 2" receiver is larger than the Warn, measuring 2.0625". It is supplied directly from Curt Manufacturing. At first, I thought it might result in rattling or bouncing of the winch in the receiver. In practice driving and wheeling, I found is has not rattled a single time.
11) The modular design allows a future upgrade path which is very enticing. There are a number of ways that you could easily expand this setup.
Here are some pics of the install:
MiniMax cross tube versus Warn 61768: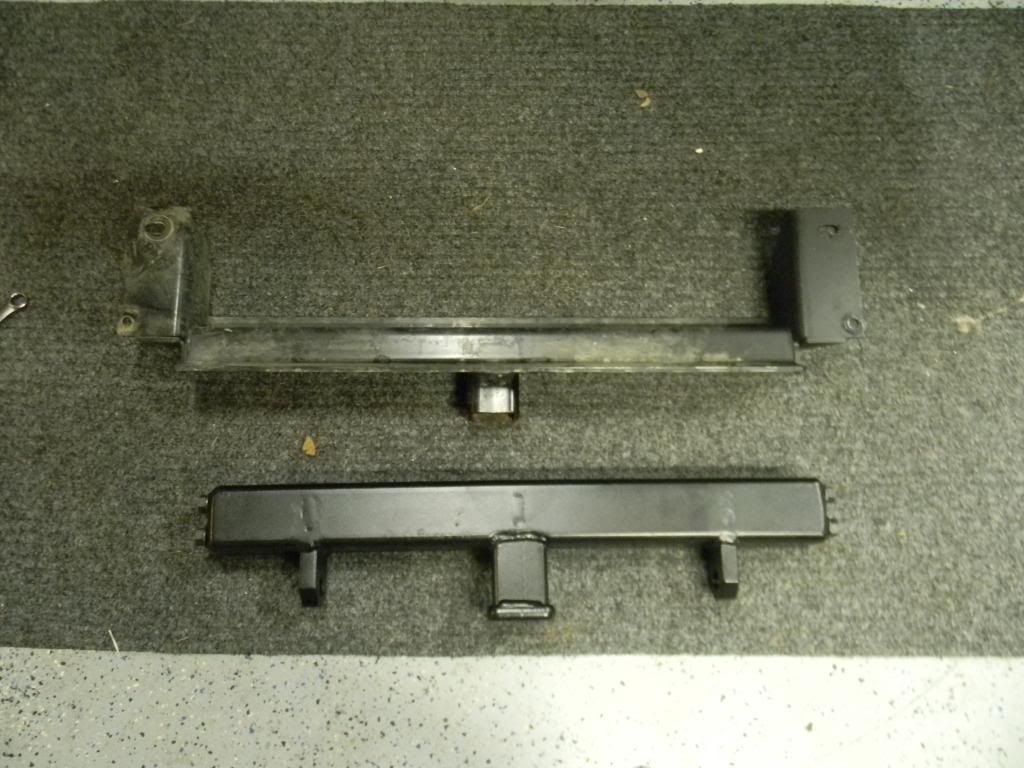 The three holes you must enlarge to mount the MiniMax. I recommend a Unibit and a powerful corded drill. It will take a lot of torque to turn a square hole into a round one. A right angle drill is recommended in the instructions but I found a half-inch chuck Milwaukee does just fine if you don't mind a slightly-oblong hole on the rear mounts.
With everything installed: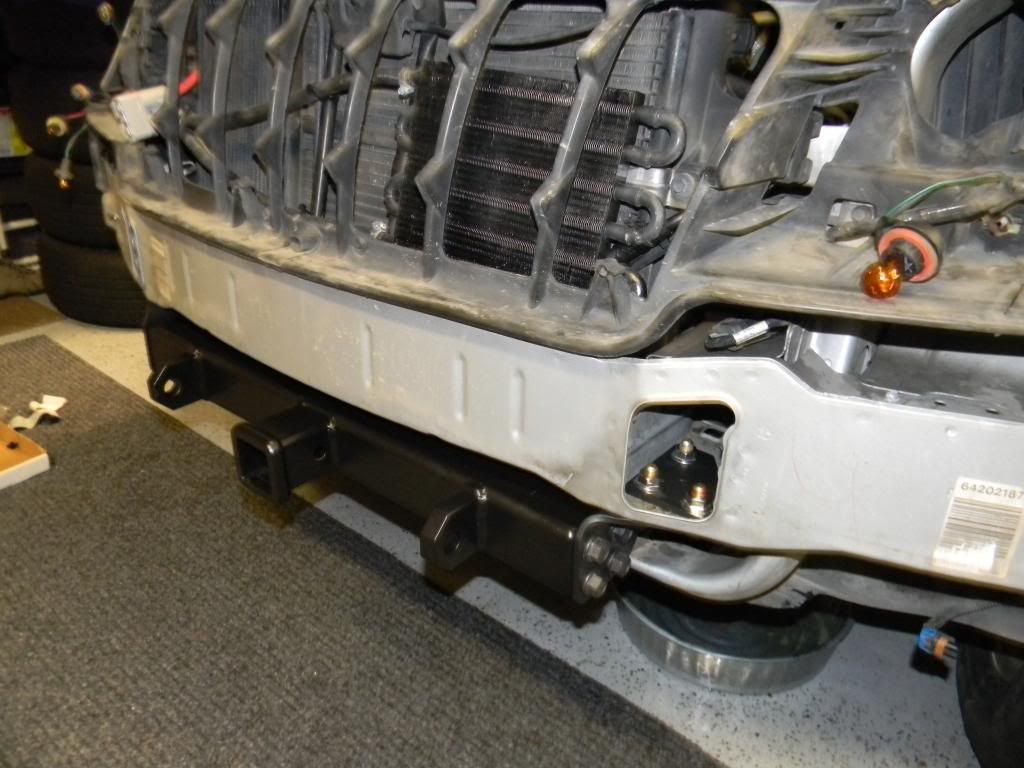 Another angle. Look, there's a skid plate in there again!
Bumper on!
Bumper on, showing the trim job. I trimmed more than I planned but it still looks good.
Sticks out just a little more than the Warn did. Changing to a Hawse fairlead will make up the difference. In speaking with Kris, this additional clearance is intentional to allow more clearance for various bull bars and/or brush guards which may otherwise interfere. There's no guarantee of perfect fitment with every combo but this should be a good start.
Picked up some 7/8" pin 3/4" shackles and hit the trail. (sorry for the repost)
If you have any questions on the install, please let me know! I am very happy with this product and am looking forward to many happy years with it.