Congrats on the job/child on the way! That's always exciting news.
As far as the CB/antenna go, I'm in the same boat currently about that being one of my next (and hopefully very soon) upgrades. While I like the look of the tail light mount, I think it would help the range to be more centered. I was looking at a hood channel mount: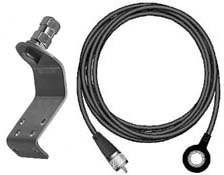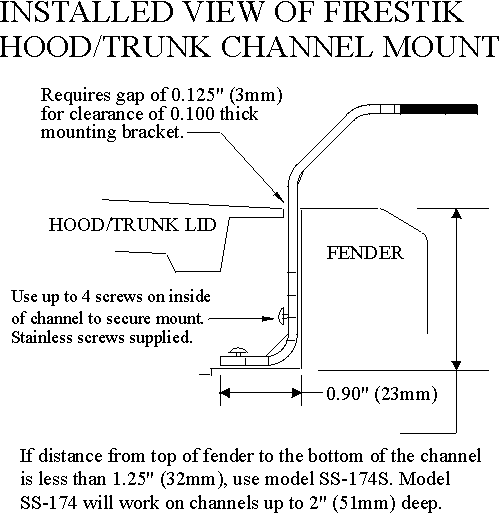 Hood/Trunk Mount
I haven't had a ton of time to really think it through but at a quick glance (and if my memory serves me well), the top of the fender to the bottom of the channel is 1.75" deep, meaning the 2" mount coupled with the "Fire-Ring" connector might be sleek and provide an even look to the factory antenna.
Edit:
I think the fender channel has a slight slope to it. My thoughts were to slip a washer or two under one side to help plumb the antenna to the same angle as the existing antenna.
I also was thinking on a base load antenna with a small base to keep up the 'factory look'. Maybe something like this:
I honestly need to do a little more research on the antenna itself. I think I'm going to stick with a flexible type of antenna in hopes of not bending the fender or breaking the antenna on a low hanging branch or my garage door.
In regards to the CB, I'm considering mounting mine up with the EVIC - maybe drill the mounting bracket into the back towards the windshield. That would keep it clean and easy to access - probably run the wires along the head liner and down the pillar.
Anyway, just some ideas for you. I've been thinking quite a bit about these issues so maybe my ideas will spark up some thoughts for you.