Betty White....
she is old... and was covered in gold accessories
1998 Zj 5.2 Limited with 174k on the clock.
249 garbage TC lol
3.5" RC lift
factory hooks
cobra75wxst with firestik
mf1050 compressor hardwired
265/75/16 guard dogs with oem 16" wheels & 1.25" wheel spacers
trimmed front bumper
evtra 12v outlet and onboard 1500w inverter
there's more... But everyone just wants to see pics not words!
blah blah blah... now for pics
Current edited pic as of April 2013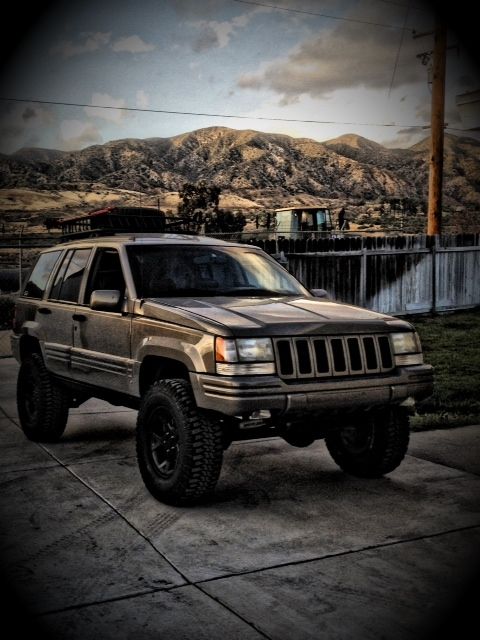 The tale of Betty White: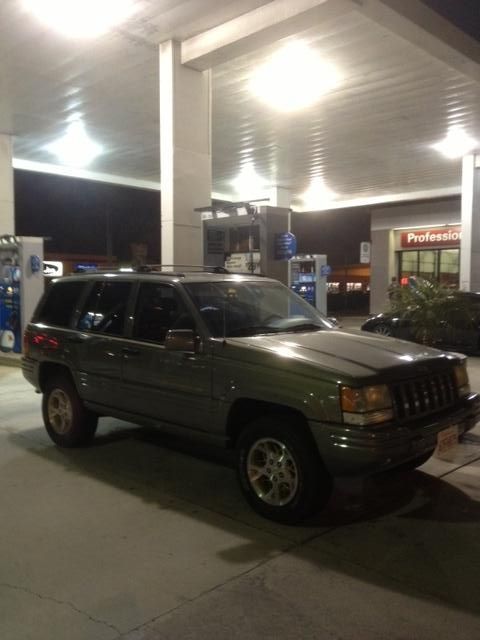 Got home and decided the Gold trim wheels had to go asaFp & Installed my black widow basket with some goodies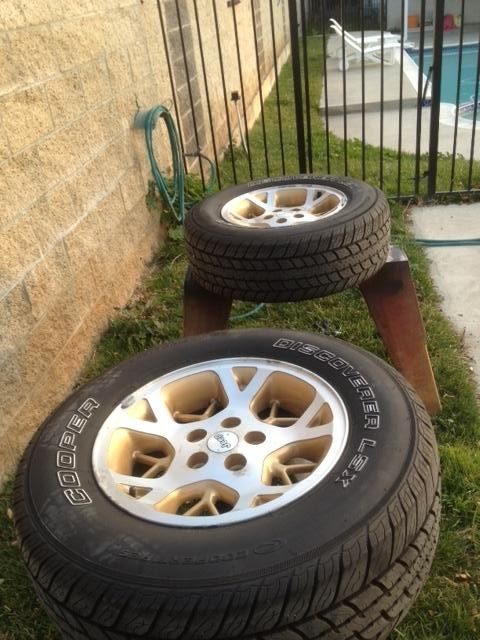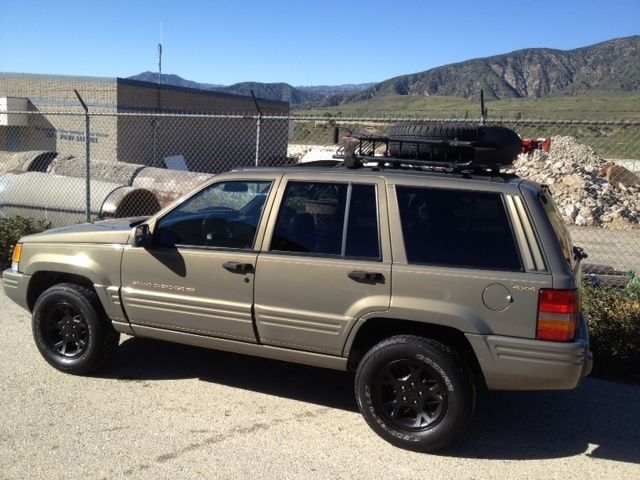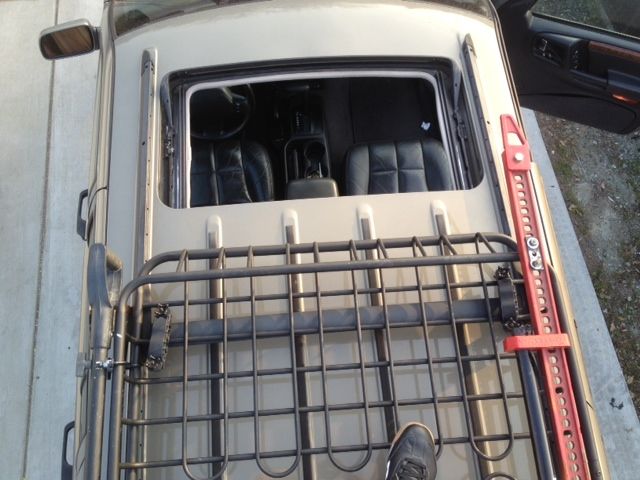 (btw I am 185 lbs and the basket and cross bars held up nicely while I was up there)
Mounted up my MF1050, inverter and 12v plugs to the rear cargo area for camping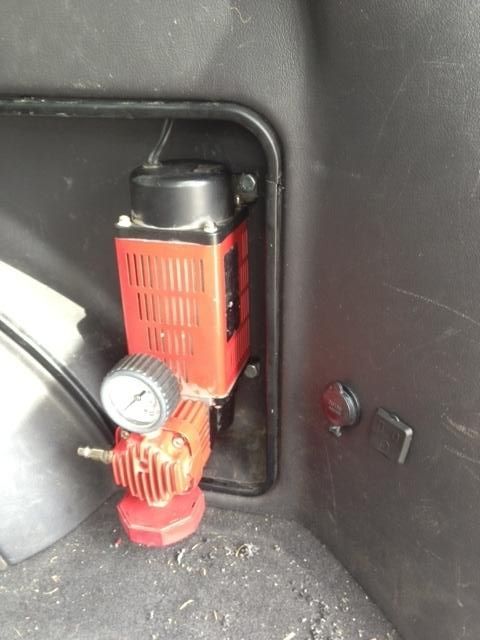 Also installed my Cobra 75wxst and firestik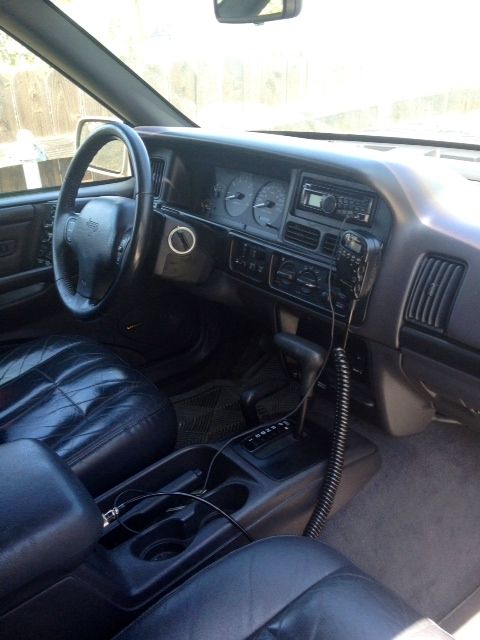 1.25" wheel spacers installed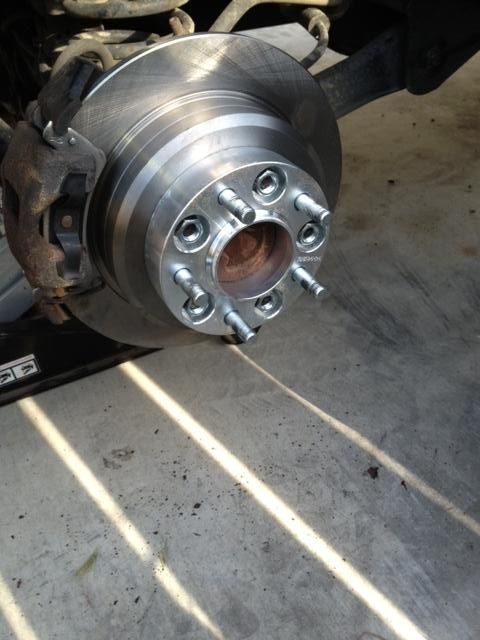 Factory tow hooks and trimmed the front bumper a little bit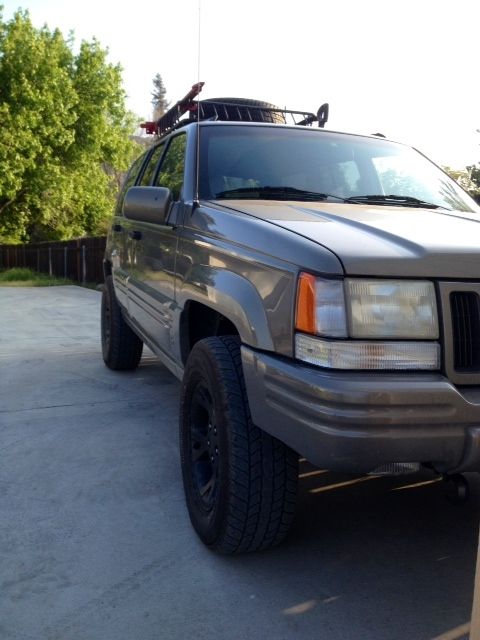 RC 3.5" f-r kit with the N2.0 shocks, RC SS, 265/75/16 TW Guard dogs, new passenger side axle, rotors...just the start of this money pit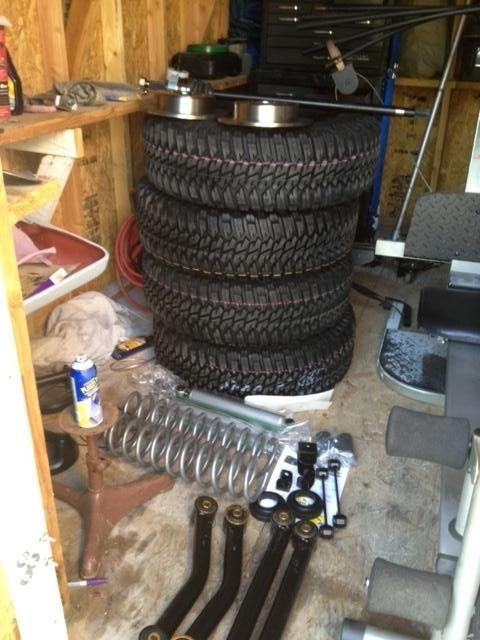 During the install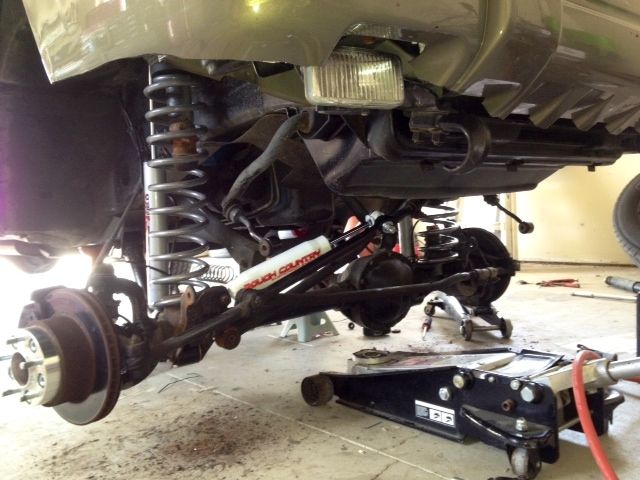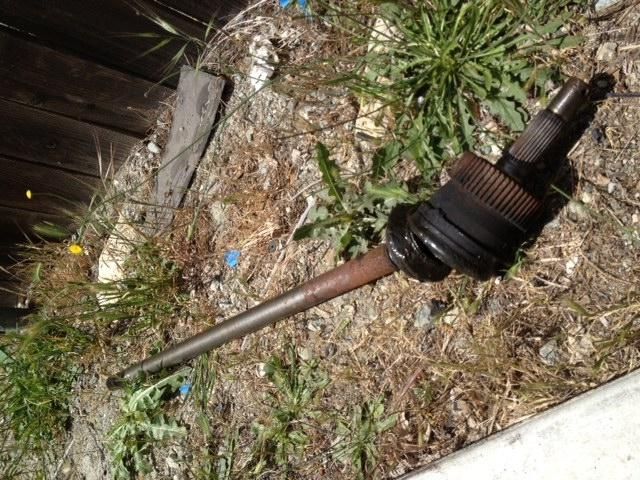 Post install pics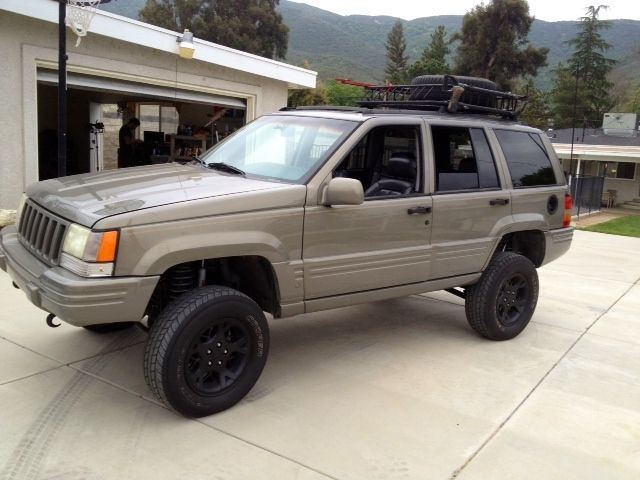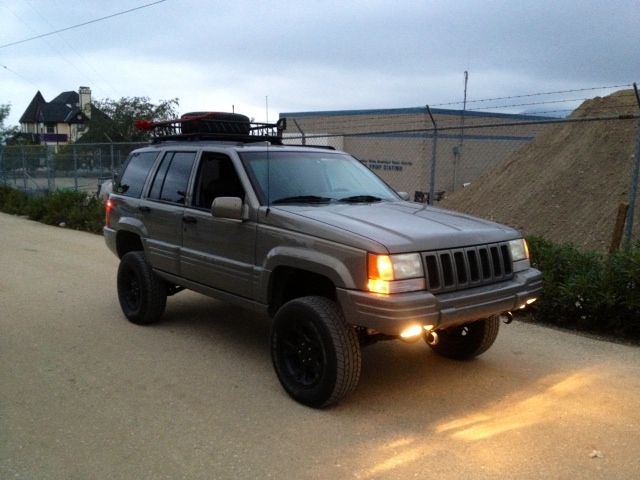 Tires Mounted and rockers painted black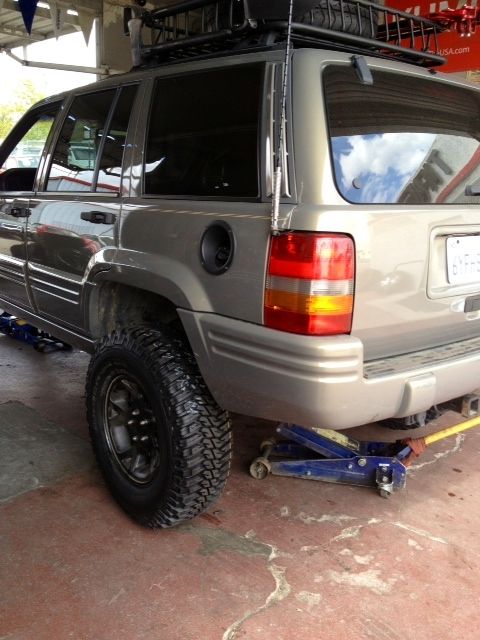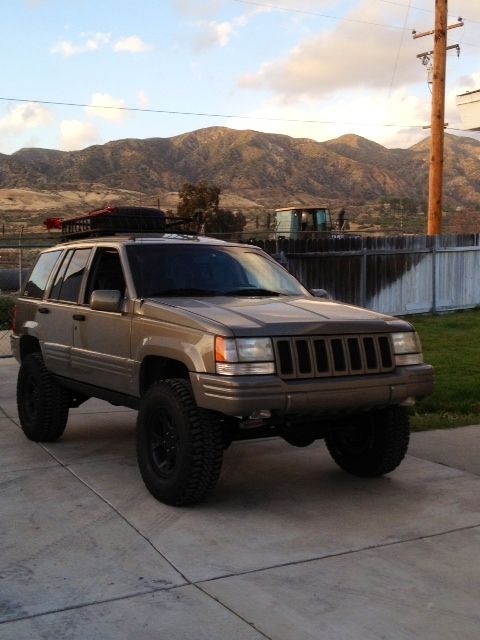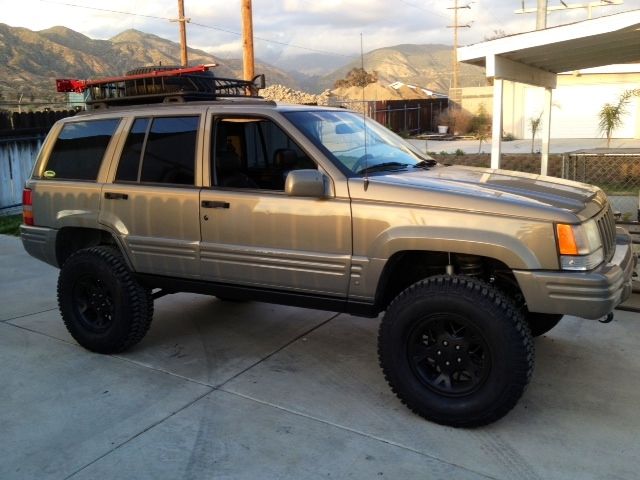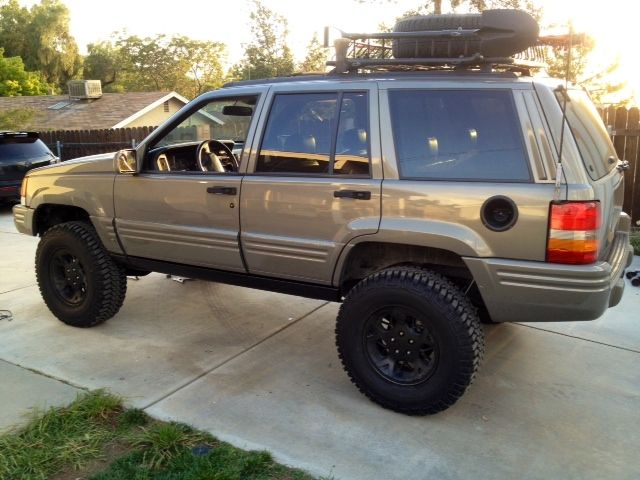 ZJ lending a helping hand for my DD that needed some air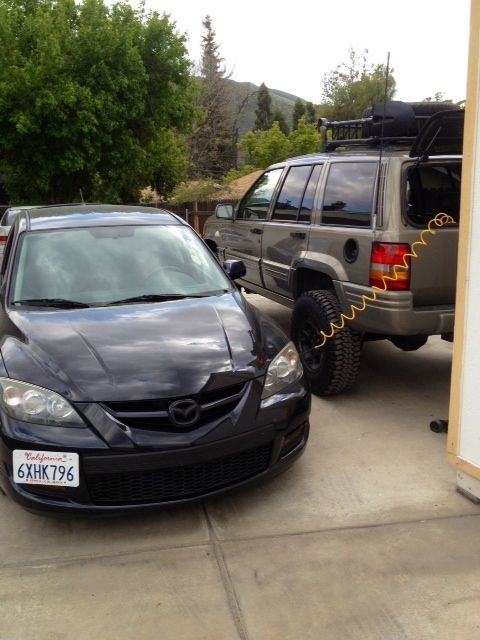 Thats pretty much it...
Bought it 3 months ago and I am sure there is more to come.
Wanted to make a build thread to keep track of Betty White
242 swap commin real soon! Junk yard 1/2 price day is may 18th so will be picking up my 242 & factory skids