Betty White Edition ZJ Build
---
Betty White....
she is old... and was covered in gold accessories
1998 Zj 5.2 Limited with 174k on the clock.
242 swap
5.5" lift, rc long arms front and 35x12.50s
Re front and rear track bars
Led rock lights
Mopar tire carrier
Quad rear tail light mod
cobra75wxst with firestik
mf1050 compressor hardwired
Home made roof rack with 44 inch led bar and goodies
Jcr diy bumper
Magnaflow bullet round muffler for rear arm clearance
Mini h1 projector retrofit with 4300k hids
Amber corner lights
evtra 12v outlet and onboard 1500w inverter
there's more... But everyone just wants to see pics not words!
blah blah blah... now for pics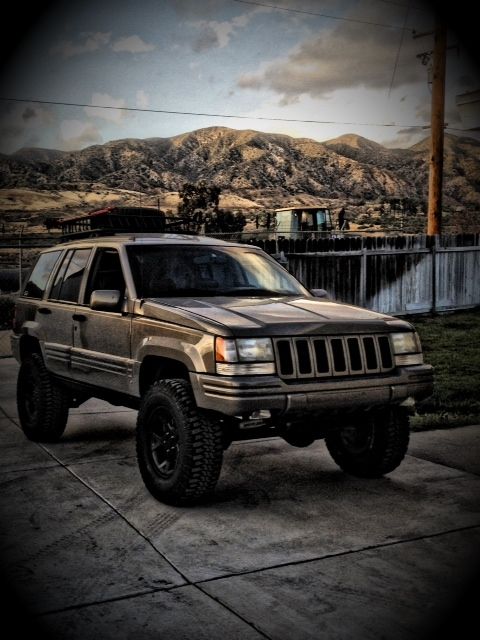 The tale of Betty White: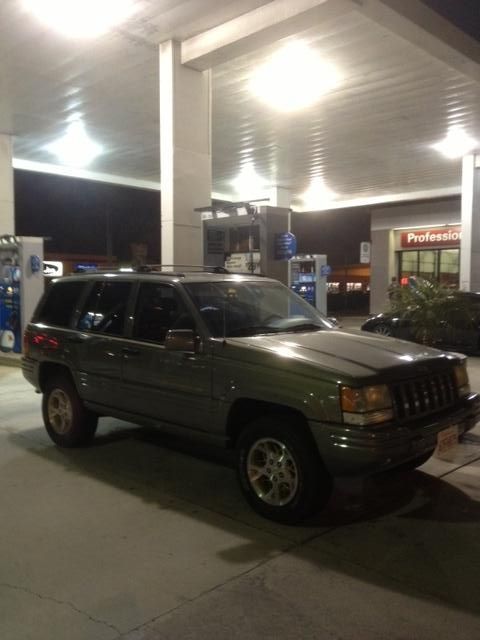 Got home and decided the Gold trim wheels had to go asaFp & Installed my black widow basket with some goodies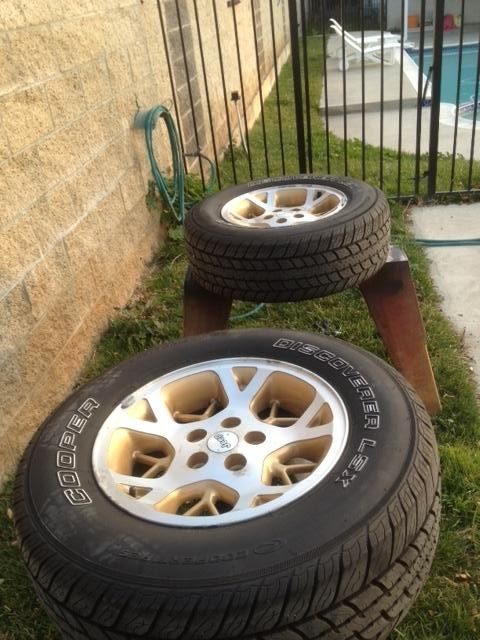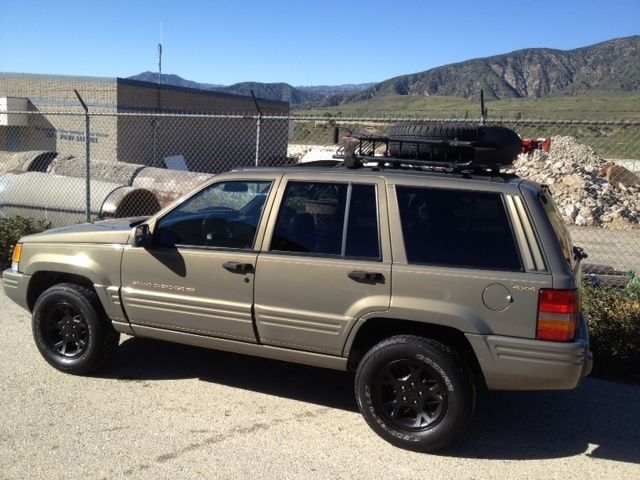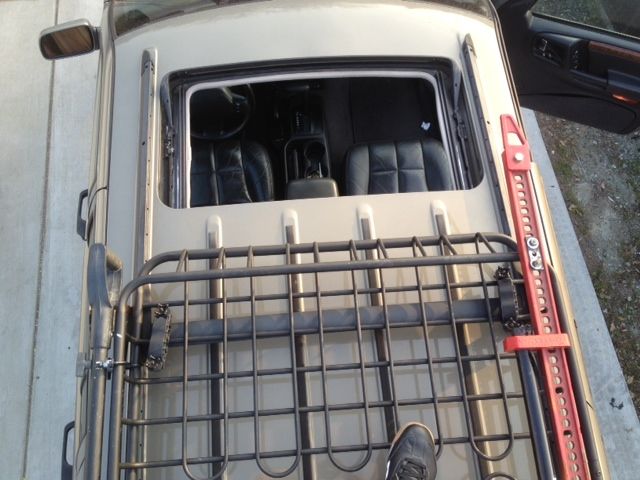 (btw I am 185 lbs and the basket and cross bars held up nicely while I was up there)
Mounted up my MF1050, inverter and 12v plugs to the rear cargo area for camping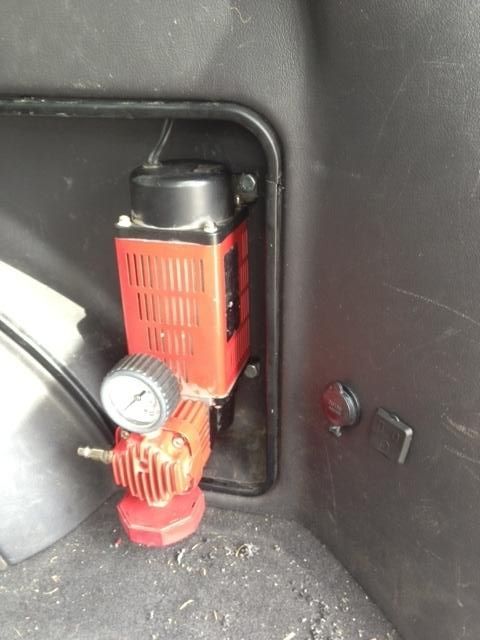 Also installed my Cobra 75wxst and firestik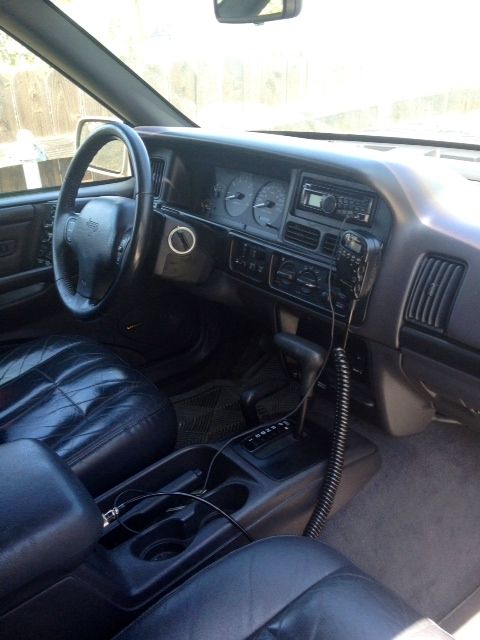 1.25" wheel spacers installed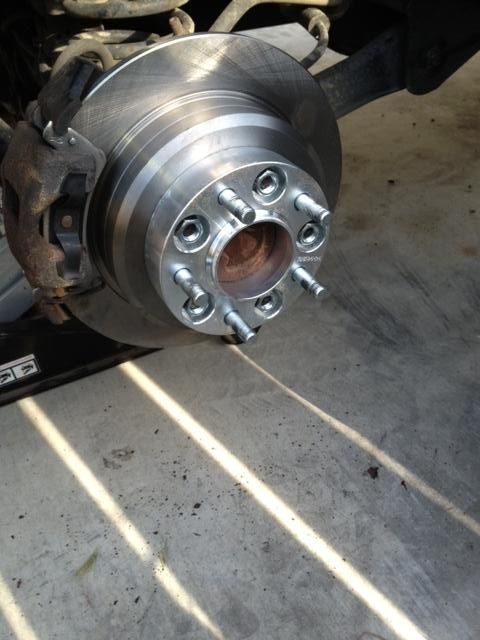 Factory tow hooks and trimmed the front bumper a little bit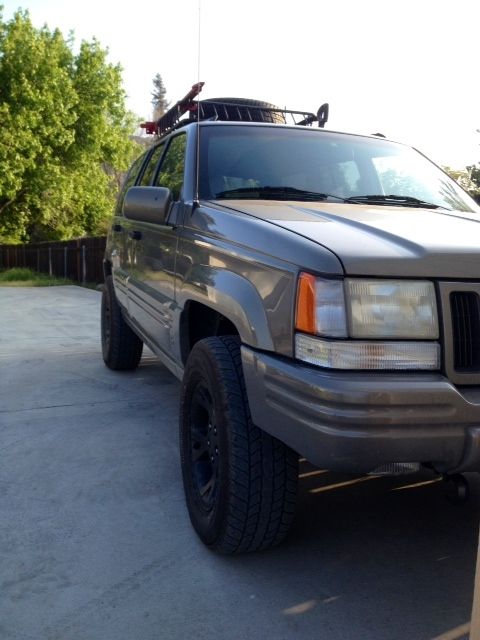 RC 3.5" f-r kit with the N2.0 shocks, RC SS, 265/75/16 TW Guard dogs, new passenger side axle, rotors...just the start of this money pit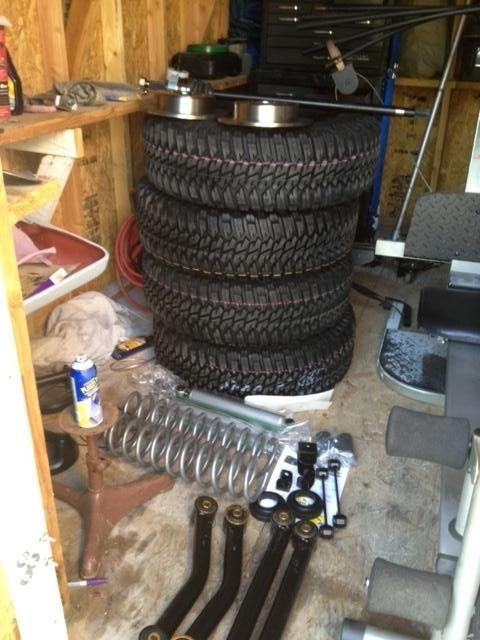 During the install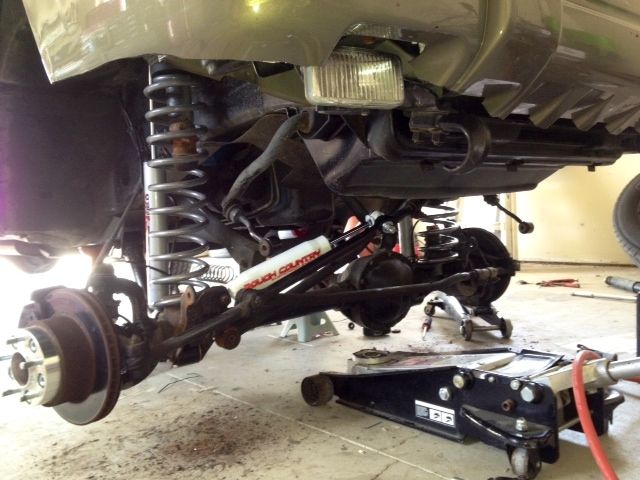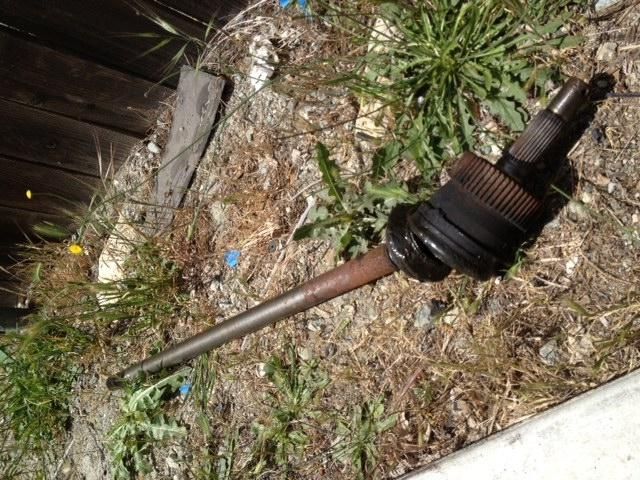 Post install pics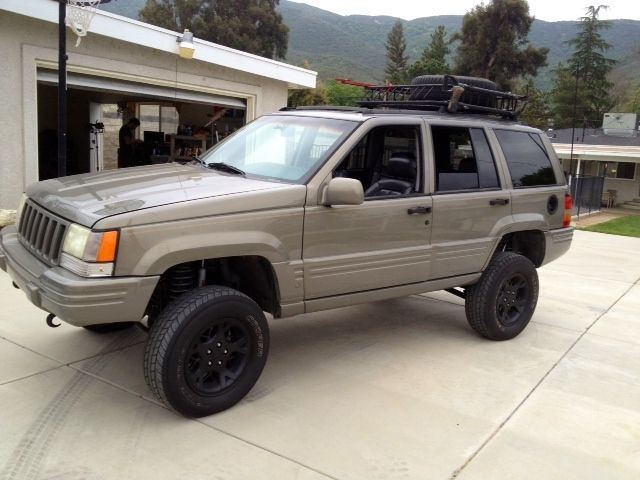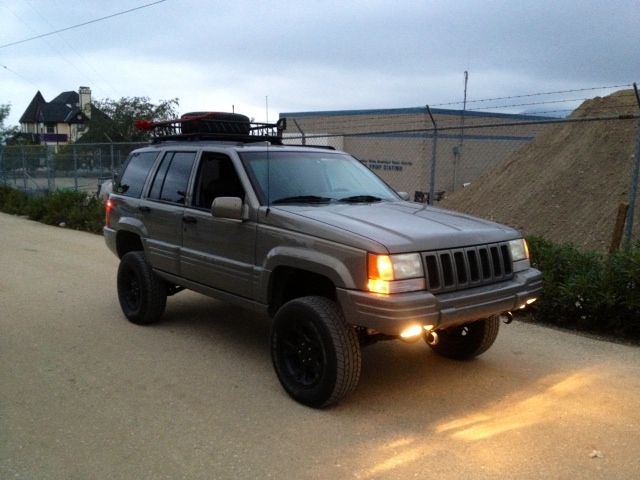 Tires Mounted and rockers painted black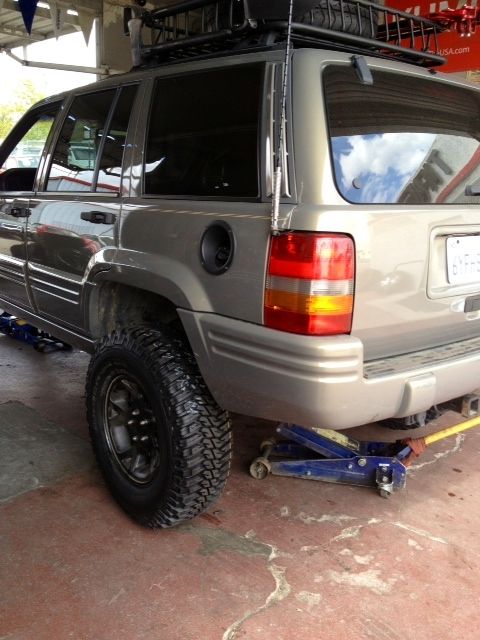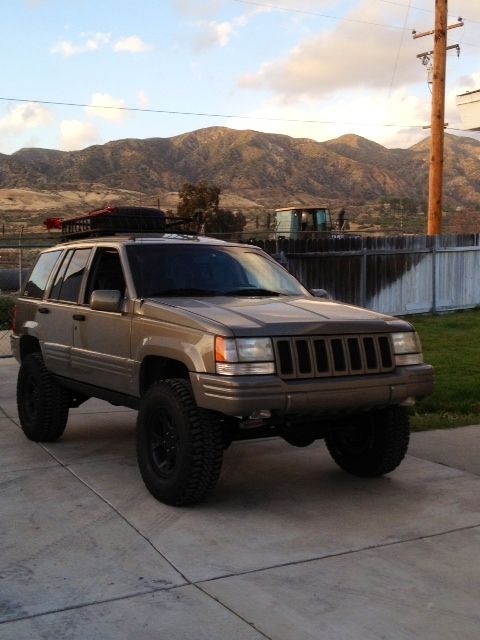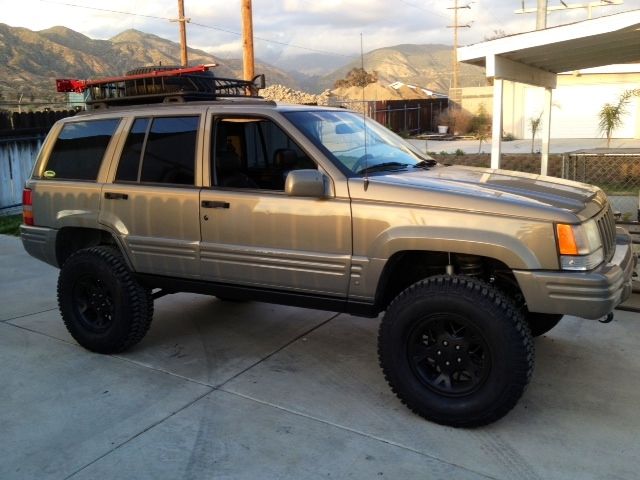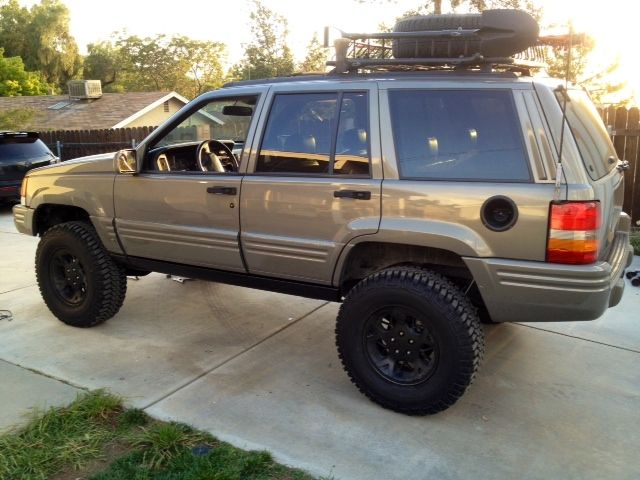 ZJ lending a helping hand for my DD that needed some air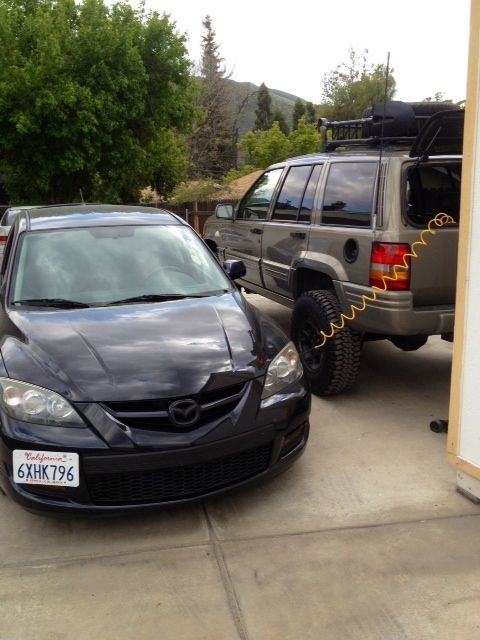 Current pic as of September 2015