Back again rebuilding my old niner Build Thread
---
Hey everyone not sure who all is still here its been a while since ive been on. I picked up a deep slate niner to build up like my old niner with some upgrades of course!
So for those of you who don't know me this is the 95 I built in high school..
Iro 5.5 LA kit
33 km2s
And in college...
98 5.9
5.5 iro LA
33" km2s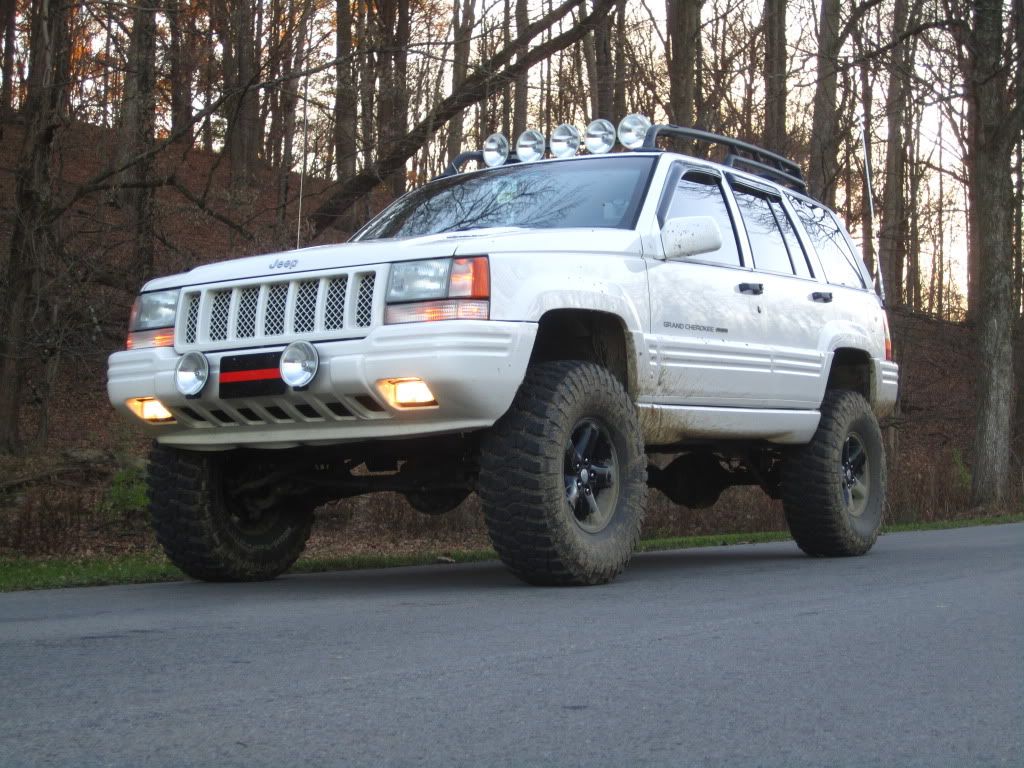 And the deep slate niner I just picked up!
So far I've put flow masters on it and I've done the turn signal mod still trying to decide between 6.5 and 35s or 5.5 and 33s
Thanks! And its good to be back!
__________________
98' JEEP GRAND CHEROKEE LIMITED 5.9
149k 5.9L v8 White
Crane Cam shaft and Crane, Roller Rockers, bored .030 over, edelbrock performer heads, M1 Intake manifold, Fasstman throttle body, magnacore wires, platinum plugs, K&N FIPK, dough thorley headers,3" high flow cat, 3" magnaflow mandrel bent exhaust, SCT tuned
***future mods -5.5 IRO LA - KOR sliders -KOR roof rack -
SOLD-
95' JEEP GRAND CHEROKEE LIMITED
188k 5.2L v8 White 98 ZJ rims
Quote:
Originally Posted by
nashmd454
...we all know they empty our pockets...yet they fill our hearts...
MY BUILD THREAD