OK, so I'll continue updating this. After the oil pan, not much happened for a couple of days, I replace some burnt out tail lights, painted the roof rack, cleaned the IAC.
For some reason the reverse lights don't work. Both bulbs are brand new replacements, Yet for some reason they don't work.
Another problem is that my VIC doesn't work all the time, sometimes it'll show that its in two wheel drive, sometimes not. And is it supposed to show if the doors are open??? If so, that doesn't work either. It may just be a bad connection somewhere. If yall could give me some advice on both of these problems, it would be great.
Did some general cleaning, replaced a battery terminal connecter thing. (the thing that goes on the terminal. don't know what its called, lol) Replaced it cuase the car wouldn't start sometimes, and it wouldnt respond to a attemted jump start, but we found out if you wiggled it some the car would be fine. This happened a couple of times, and we got tired of it.
Yesterday was an interesting day, because it was the day when we found out that the motor in the jeep was a 93 4.0L I6. Which has different parts than the 94 and up 4.0L's. We first were confused when we got a 97 ZJ rotor, and it wasnt't the same as the one that was in there, so we took the one that was in there back, and they said it was from a 93. We then were going to replace the valve cover valves (the CCV and the one on the front) and they would not work, different style apparently. Turns out that those valves we had are the same as the ones on the 93 4.0's. So we ordered some. The guy at the stealership looked at the jeep, and pretty much confirmed the fact that we had a 93 motor in a 97 jeep. He also told us that the rims I had were from a Grand Cherokee TSI. haha. But we did in fact get something done yesterday, we did a tuneup: plugs, wires, rotor, cap. Going to check the diffs. Motor runs much better now. Checked the IAC again today. Still looks good. My idle kept jumping around, then I realized that the TPS was unplugged, lol. And thats all I have for now.
Future Plans in order of importance, supject to change at any given time without prior notice
Distributer mounting gasket
Timing chain cover gasket (will replce timing chain and sprockets while in there)
Valve cover gasket
Fix any electrical issues (reverse lights, VIC, etc...)
Diff. oil chane if needed
Chery Bomb glasspack (old school)
2" BB lift and new shocks
All this will be happening as I get the money to pay for the parts, so it'll take awhile.
This was a long post, so I'll apease your brains with some pics
: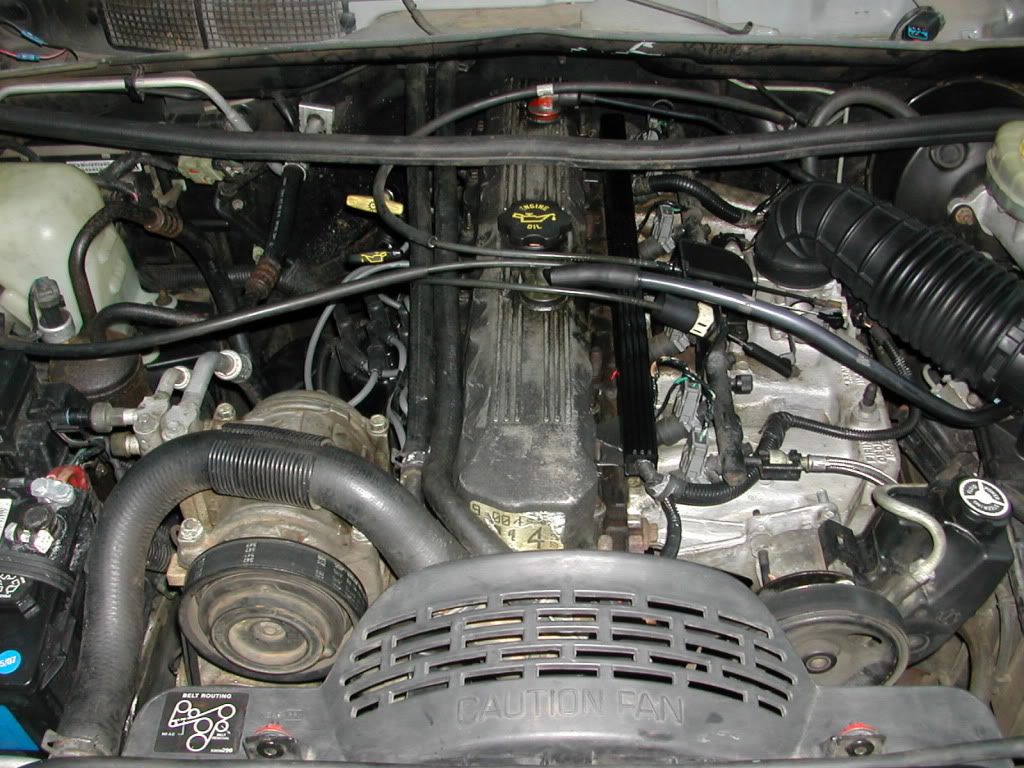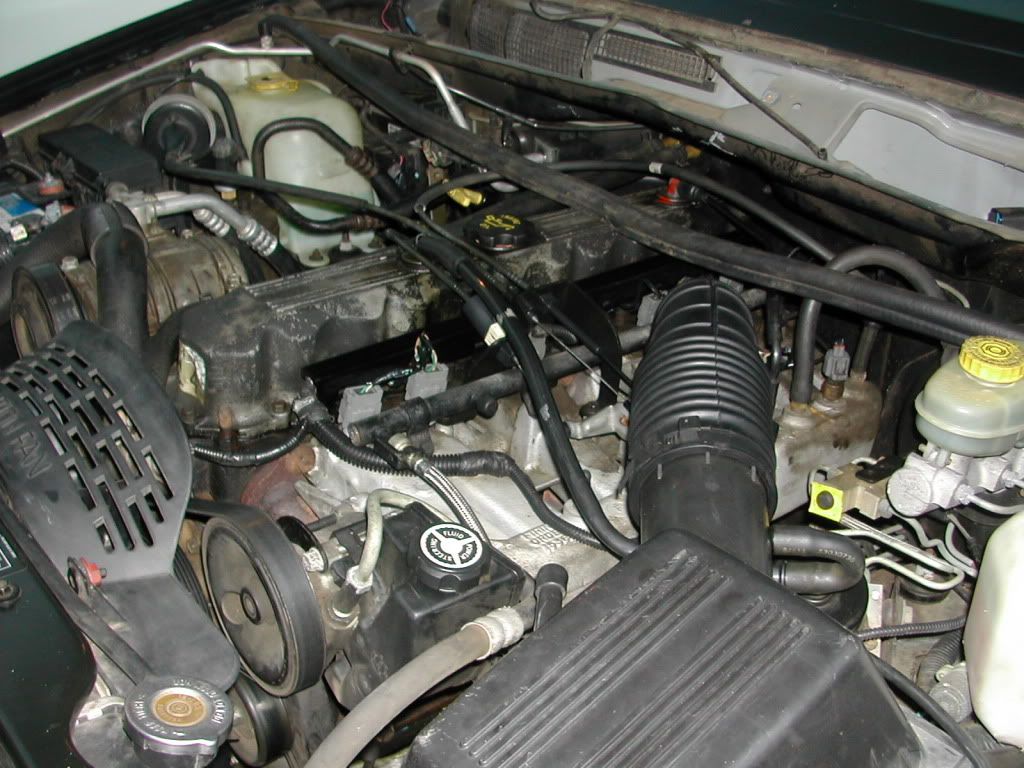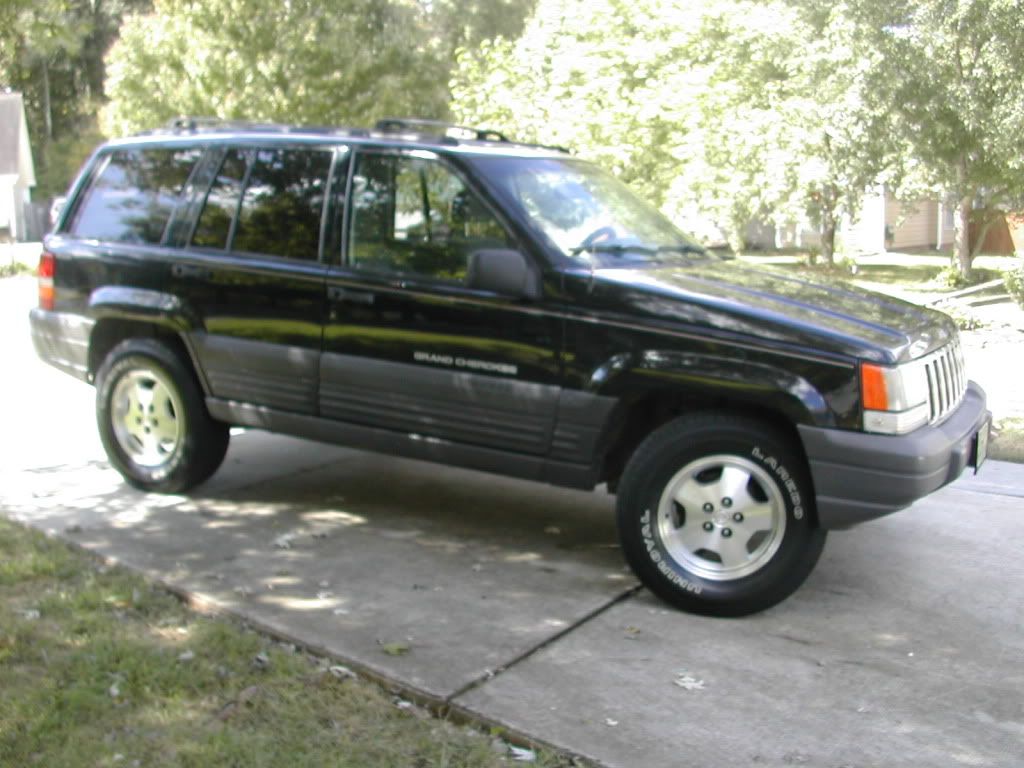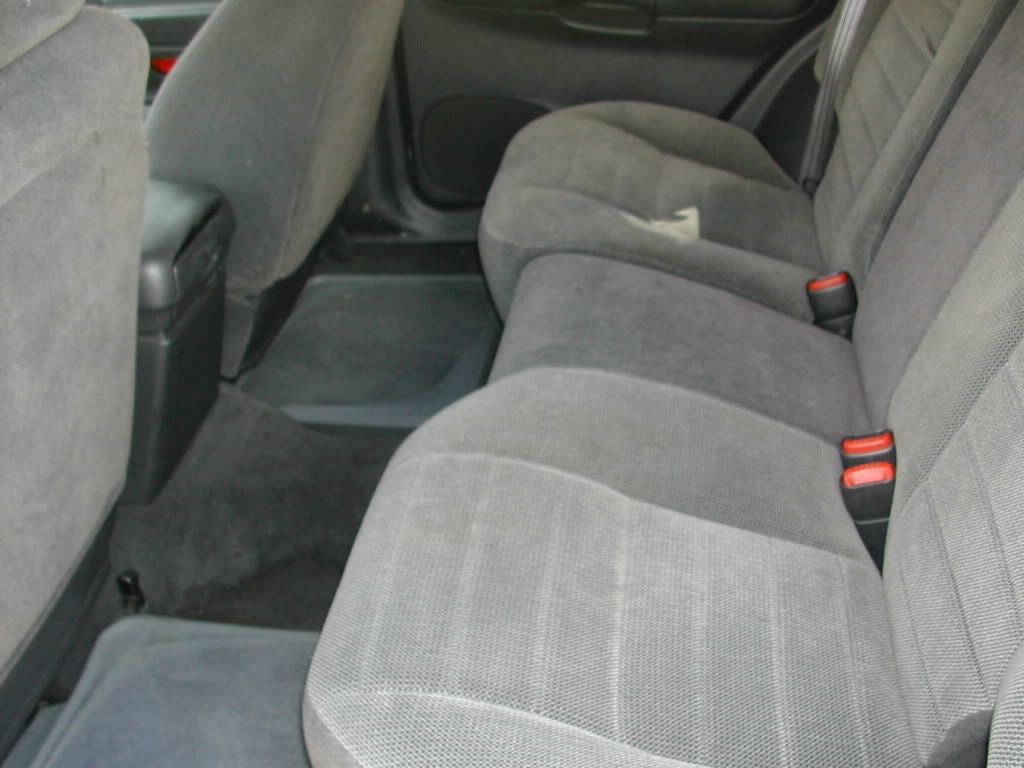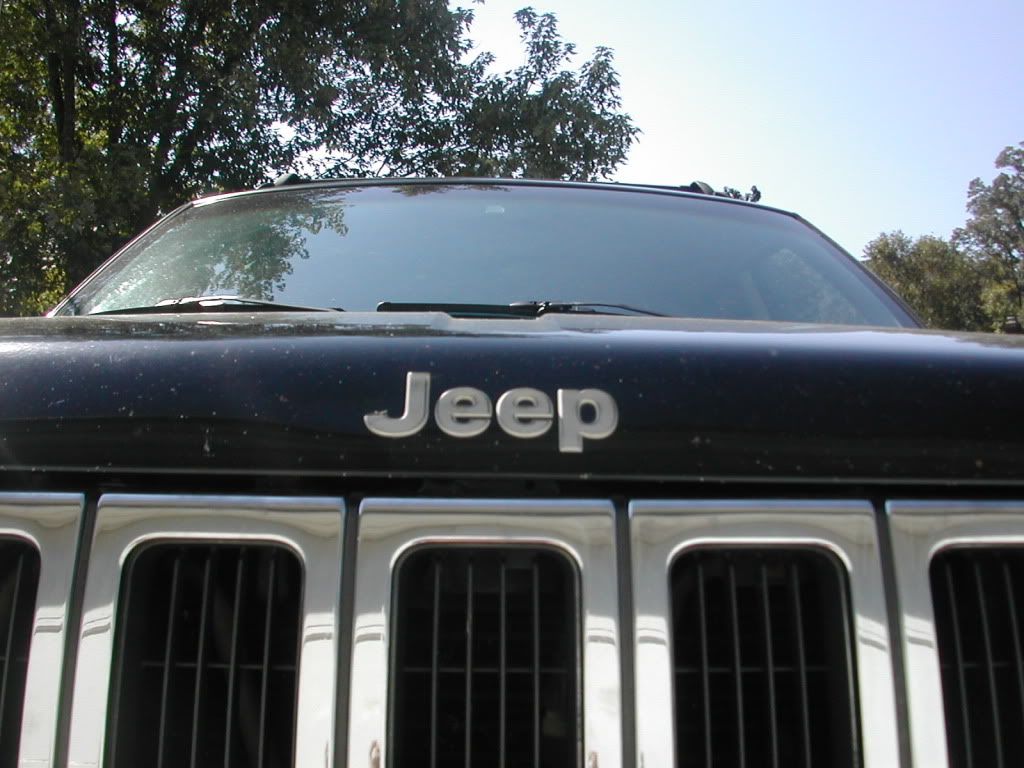 Oh, and I also painted those little caps in the rims black.