I took a trip to shake down the recent mods. I had plans to head to the San Juan range in Colorado and continue on to Moab for a day or two. I ended up not making it to Moab, but was able to have some fun on the trails that weren't snowed in for the season near Ouray, Co. Unfortunately Imogene and Black Bear (my two favorite trails) were already closed. These pictures are from Clear Lake and Engineer: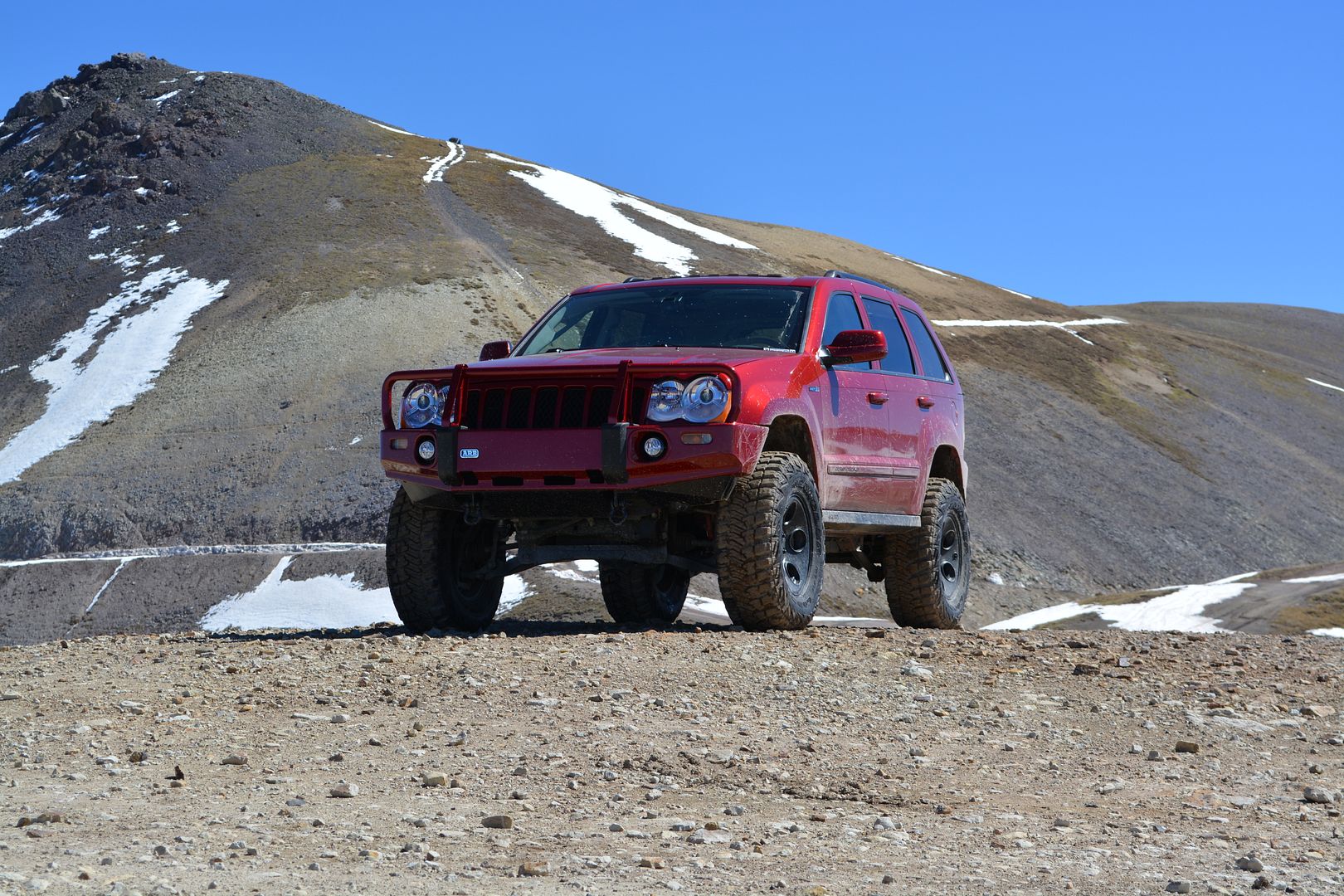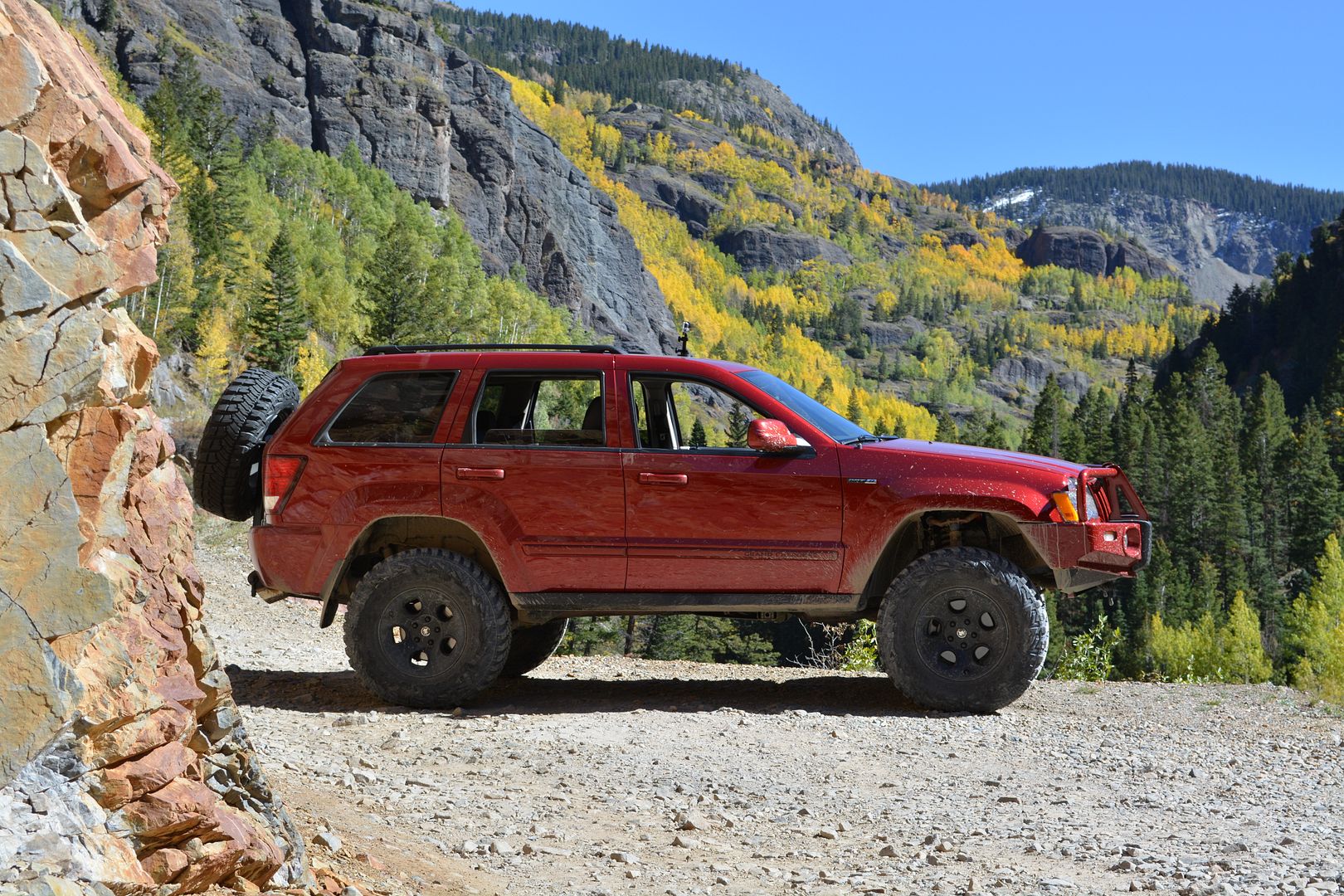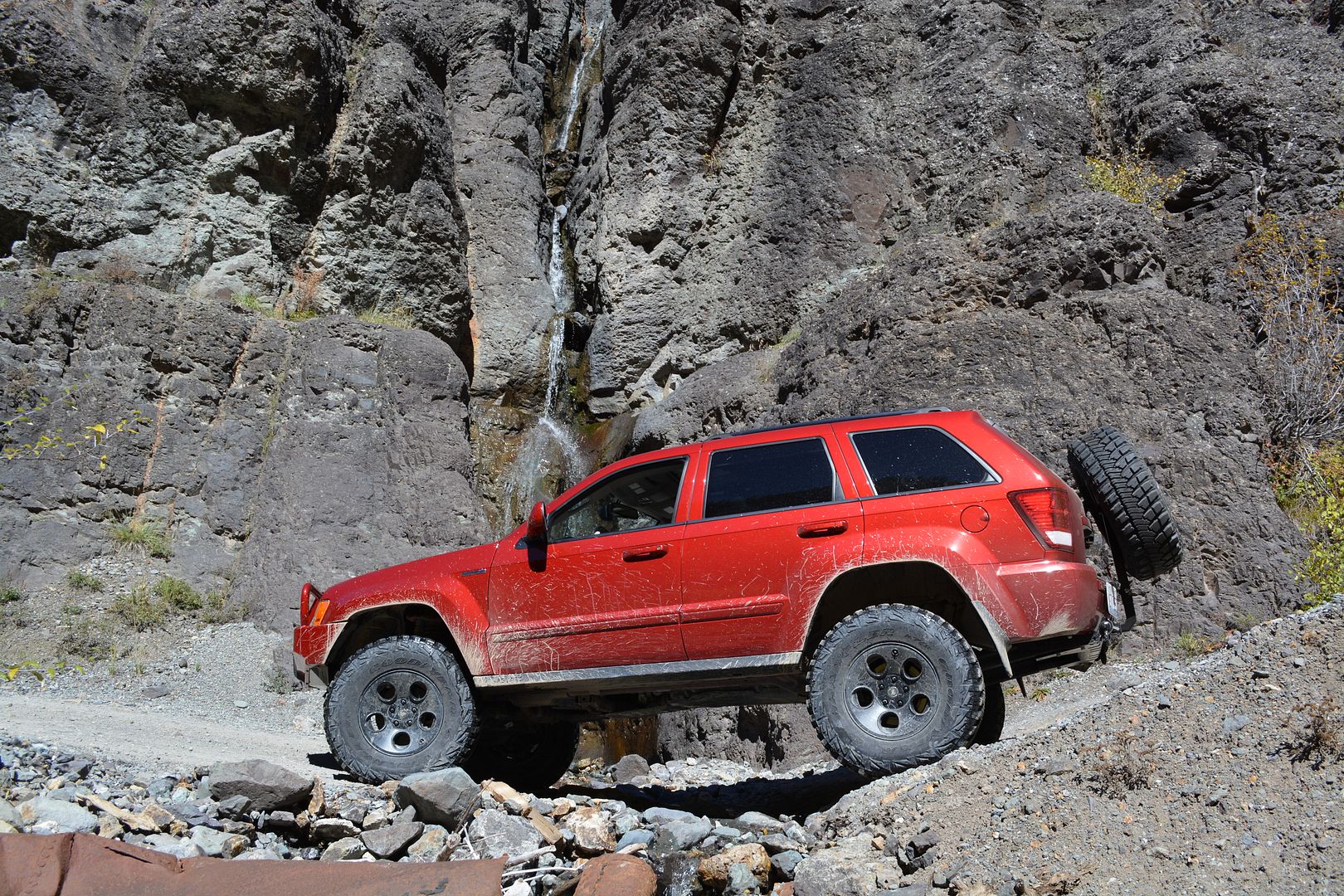 And some damage... Looks like I'll be replacing the gas tank skid plate: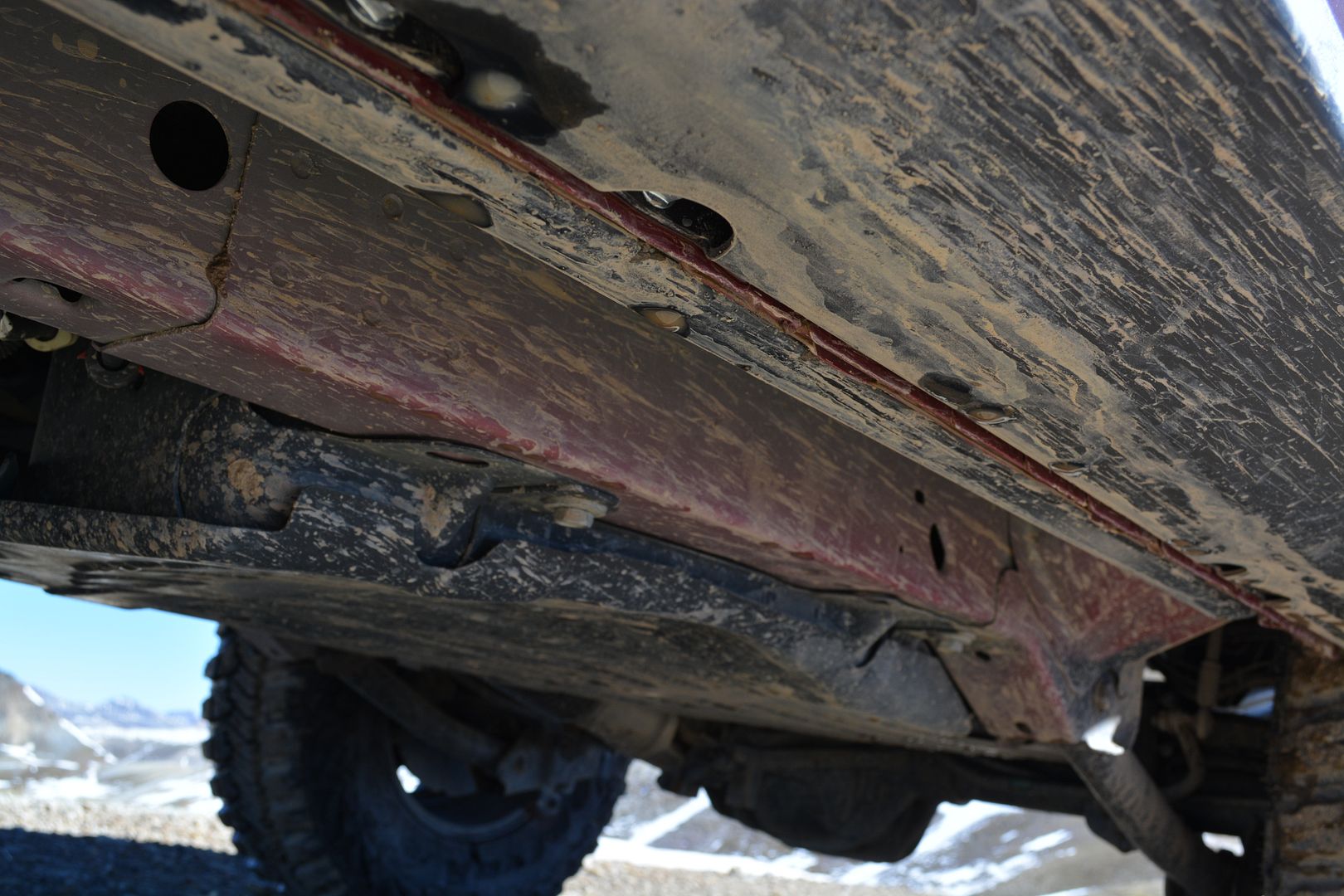 It appears my engine mounts are a little loose resulting in the driveshaft getting into the gas tank skid plate a little causing it to bend. I was back on the trail after bending it out of the way. I'm currently looking for a poly motor mount solution: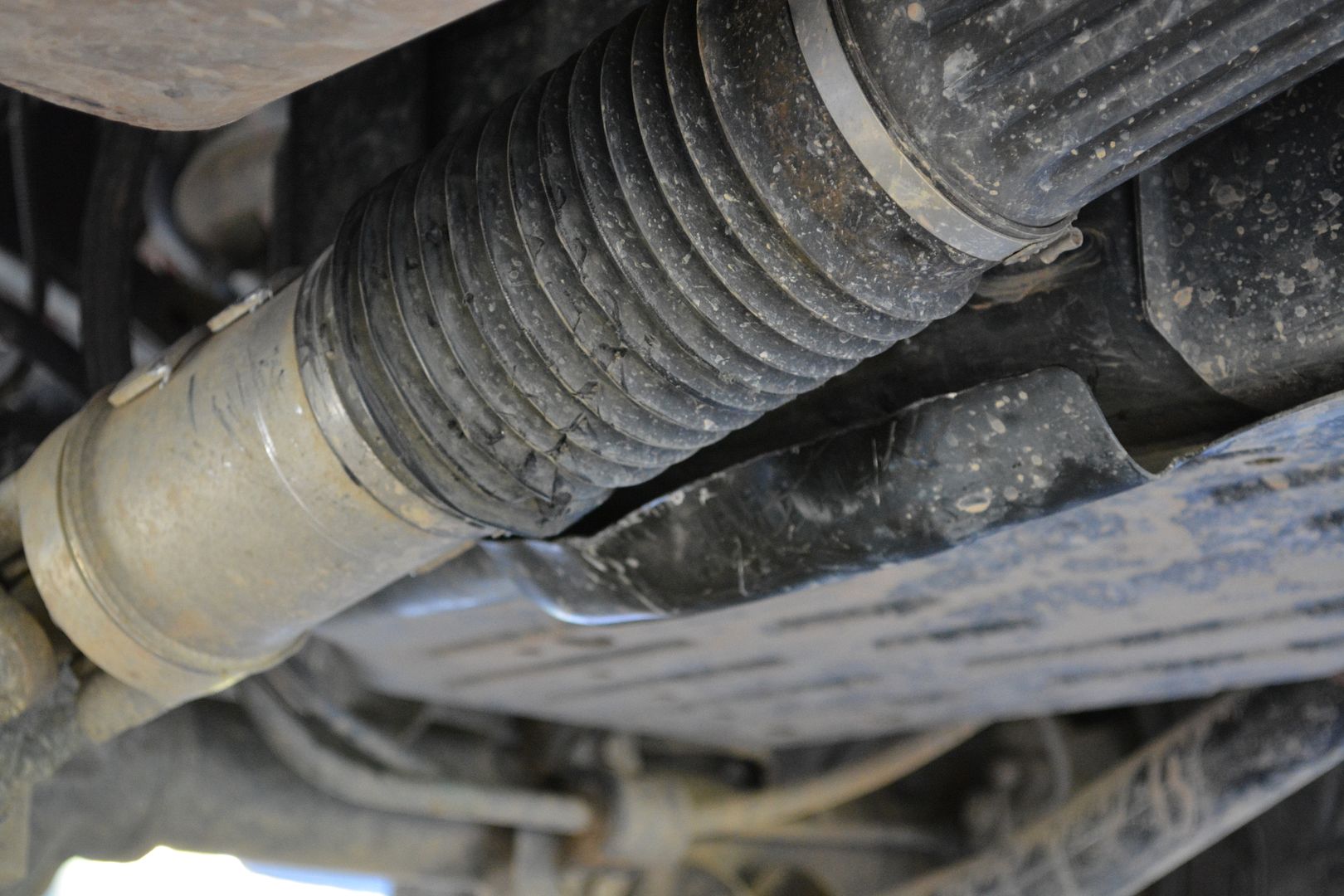 And lastly it appears even though I adjusted the headlight leveler as best I could, it just doesn't have enough throw to work with my increased suspension travel. I'll have to lengthen the armature.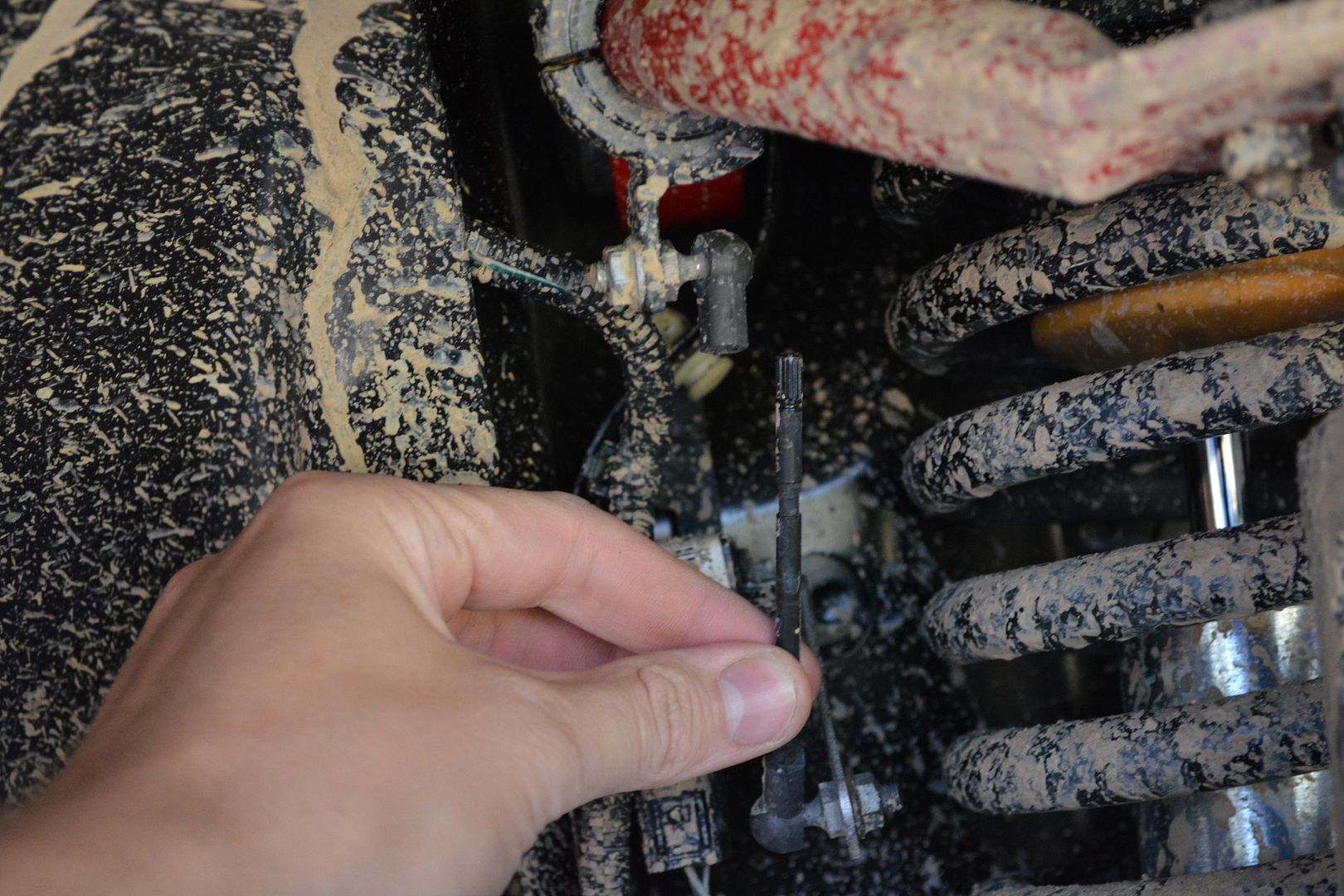 My rear lower control arm bushings are also shot. They were used to begin with and I knew they were a little loose. Flexing the suspension out killed them though. Looks like some rust's adjustable arms or possibly even some JBA long arms will be on order soon...
Comparison shot with my sisters stock '05: