Long story, sorry: Recently got an 81 CJ7 from my father-in-law, who hadnt done much with it since he got it 3 years ago from his father-in-law. It has sat outside uncovered for quite a while, so there's plenty of rust, etc...its a project, but it was driving until this past weekend.
I drove it a few blocks to lunch and noticed some shifting issues...hard clutch press, not going into gears I needed, could smell rubber "clutch burn smell", high rpms with no acceleration. I thought the clutch was worn or needed adjustment.
I adjusted the clutch a few turns (the wrong way first and then the right way) which caused MAJOR shudder when letting clutch out in all gears. Played with adjustment quite a bit and never got rid of the shudder. Went to adjust a little more and when turning the 7/16 adjustment nut I guess I torqued it wrong and broke that threaded adjustment rod of the clutch linkage. Was able to attach broken end to the big 3/4" barrel adjuster and it will run but still with the major shudder.
Anyway looked at this forum and found that shudder=mount problems. So Looking at the drivers side mount, only two of the three bolts are there but the rubber looks OK.
[IMG]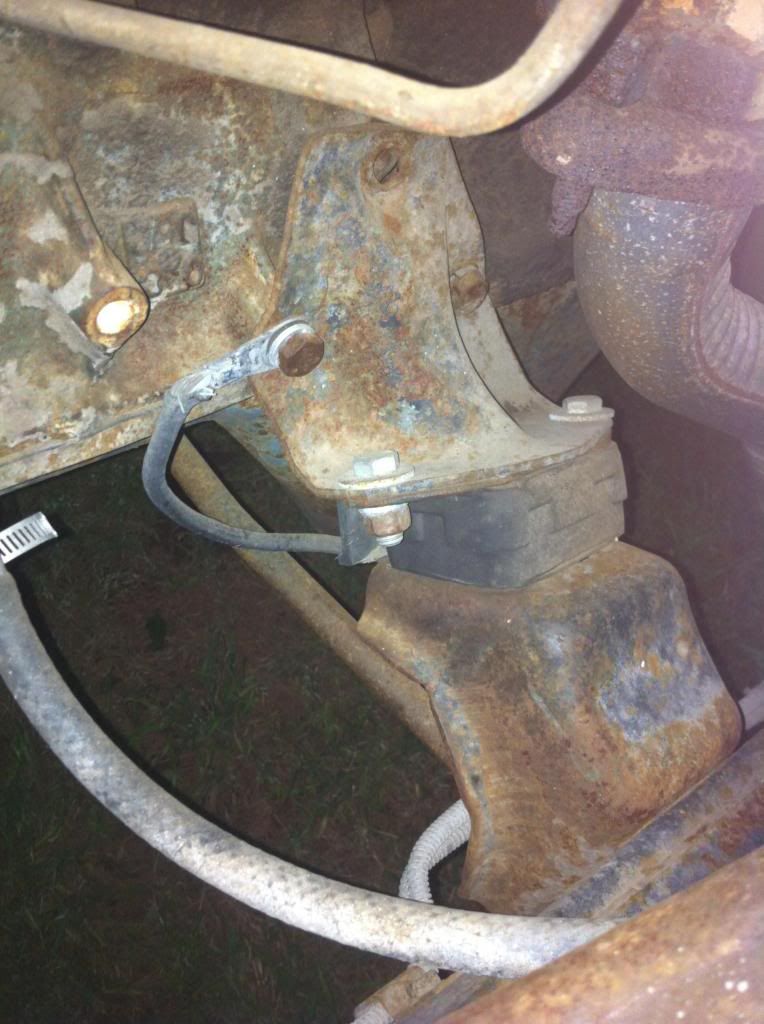 [/IMG]
It was running for 3+ weeks before this with the engine mount like this (I assume) since only drove on neighborhood streets. Do you guys think my problem was the motor mount all along, or did I complicate things trying to adjust the clutch/breaking that? Or did I have a combination of problems?
New to jeeps and working on cars, any help would be appreciated. Thanks.