Does your oil filter look like this?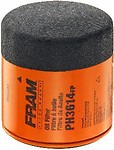 How long does the noise take to go away? If you shut off the engine and restart it, is it gone?
To find roughly where the noise is coming from you can use a small piece of hose like a stethoscope and listen around the engine.