The other option is to take the stepper off the carb and adjust it. Once it's unplugged, it's pretty much taken out of the loop. If someone near you has one with the same BBD compucarb, you can unplug their stepper and plug it into yours, then turn the key just to on, ground the stepper body (it will spin to center itself. Don't be scared when it moves)
Usually that is not the problem with over-fueling. The line coming in is bent in such a way that the weight of the fuel filter actually unscrews the seat, which raises the float level.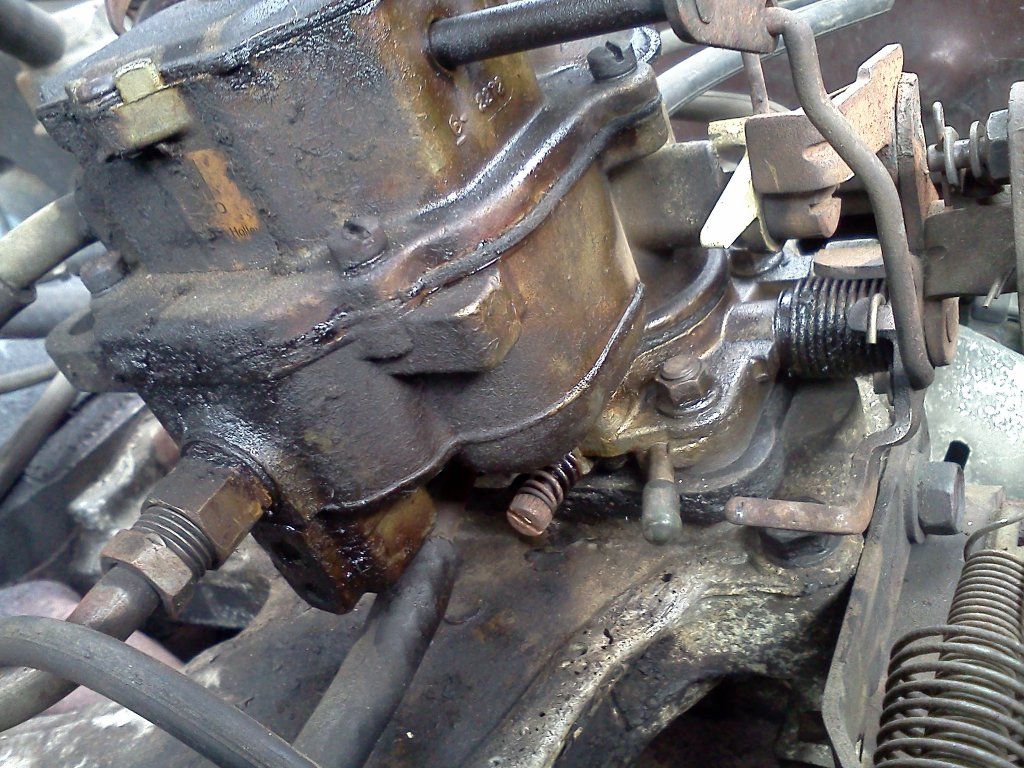 Photo borrowed from a Mopar site shows the seat leaking. The body through screws come loose too and adversely affect fuel economy and running. Metering rods in the top front can be adjusted lower for better economy (if out of adjustment)
__________________
"Usually found in a Jeep near Reiter, WA"
FOR SALE STUFF
http://tinyurl.com/jimsclads
'81 Eagle wagon with upgrades $2500
'87 Comanche shortbox 4.0/AW4/NP242 on 33" tires $3500