Registered User
Join Date: Oct 2010
Location: Sydney
Posts: 31
Which Carbie??
---
Hi All,
I bought a CJ 7 fitted with an AMC 5906cc V8 #J9A01373,
It is fitted with an adapter plate and a two barrel holly carburetor.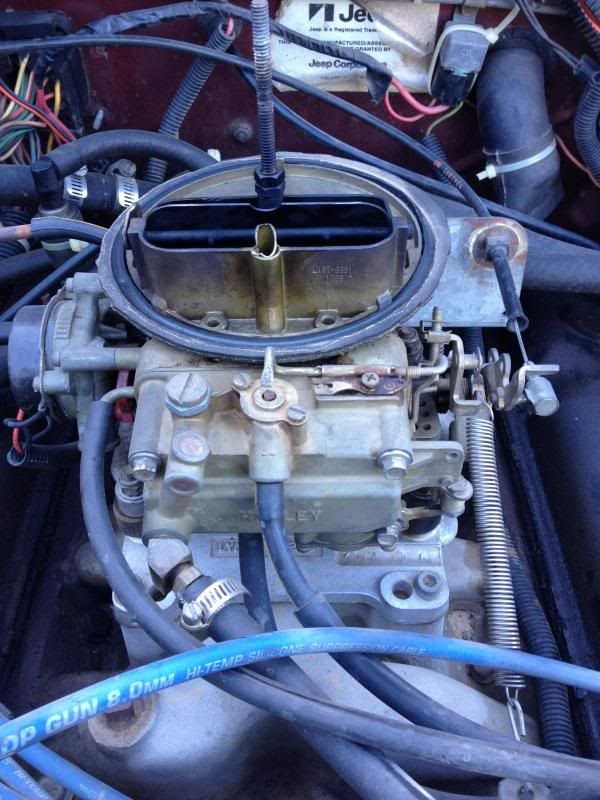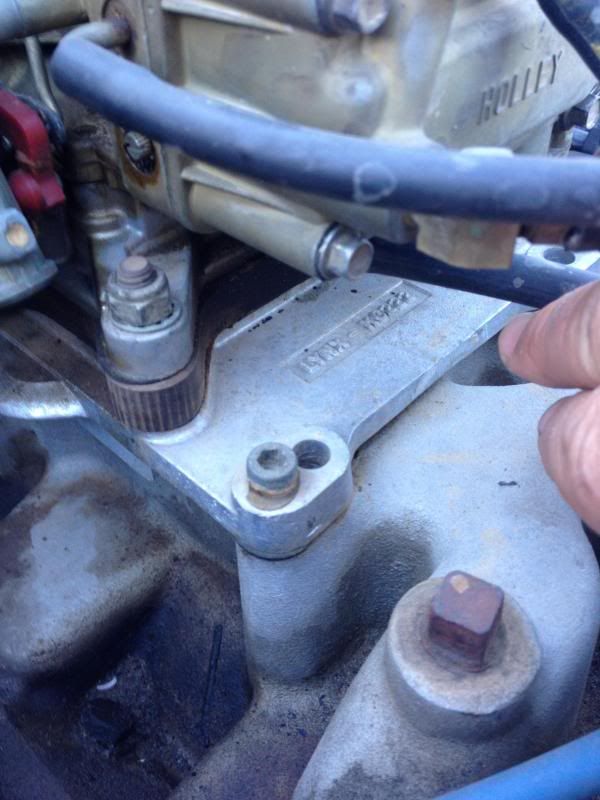 This thing drinks gas like there is no tomorrow. I have had the carbie set up by my local holly guy, but it literally throws gas out of the exhausts!!
If I replace the Carbie, what would be the best Carbie for this motor??
A two barrel, or four barrel and what make/model would all of you recommend??
Thanks
Registered User
Join Date: Jun 2002
Location: Mt. Shasta, Ca
Posts: 220
A quadrajet carb works well.
Registered User
Join Date: Jun 2008
Location: Bozeman
Posts: 692
Just my experience, but it's going to drink gas like there is no tomorrow no matter what you use for a carb. A small 4bbl can get a lot better mileage that a 2 bbl if you can keep it off the secondaries most of the time and will actually have much better throttle response off idle. For a 360 with a stock cam, I think something as small as a 500 cfm would work great. I've never been too fond of Edelbrock carbs. Holley Truck Avengers work pretty well and there is almost an unlimited number of pieces available to dial them in for a specific application.
---
1955 CJ 3B, 381cid sbc (441cid all aluminum sbc coming soon), AGE M22W, Teralows, Warn OD, OBA, Premier Power welder, Warn 8274
1968 CJ 5, factory 225" w/ headers/450 cfm Holley, T86AA, Belleview winch, Warn OD
2012 Wrangler Rubicon Unlimited, Warn 9.5 xp-s winch
Registered User
Join Date: Jan 2002
Location: Eagle Point
Posts: 7,413
Unfortunately, fuel mileage has an almost infinite number of variables, starting with the basic tune of the engine all the way to poor gearing, oversized tires, and even driving habits.
My recommendation is to do an initial engine diagnostic to insure everything internally is tight
A complete tune up to include checking the vacuum advance and bumping up the timing.
Check to insure your gearing and tire size work together (nothing sucks fuel more than oversized tires with tall gearing)
A small 4bbl would be a good option. My guess is you will need an adapter whether you go with a standard square bore or a spread bore carb due to the stock MC4350 being a bastardized bore spread. You will want to check your intake in order to confirm this.
For the spreadbores, the Quadrajet is my favorite. An excellent carb.
Registered User
Join Date: Oct 2010
Location: Sydney
Posts: 31
Thanks heaps for all your suggestions, I shall seek out the local Quadrajet specialist and go check them out.....
Currently Active Users Viewing This Thread: 1

(0 members and 1 guests)
Posting Rules

You may post new threads

You may post replies

You may not post attachments

You may not edit your posts

---

HTML code is Off

---