Registered User
Join Date: Nov 2007
Posts: 13
Pics of XJs with Gamblers?
---
Hello all, Im considering putting some Gamblers on my 96 XJ.. I searched and went through quite a few threads, havent been able to find any... Posting pics of them on your cherokee, with or without lifts, would be awesome.
Thanks in advance!
Kevin
Registered User
Join Date: Aug 2005
Location: kent county/eastern shore maryland
Posts: 1,013
what are gamblers?
---
1996 jeep cherokee se 2 door
5 inch lift
rear ended= totaled
Rocky Mountain Edition Club member #4
project vehicle
new 2002 jetta 1.8t DD
these
Web Wheeler
Join Date: Nov 2006
Posts: 1,320
There's a few. madrabbitt has a set with the insides painted gunmetal.
Here's some on 88XJSport's Jeep
JeepCreepin96's gamblers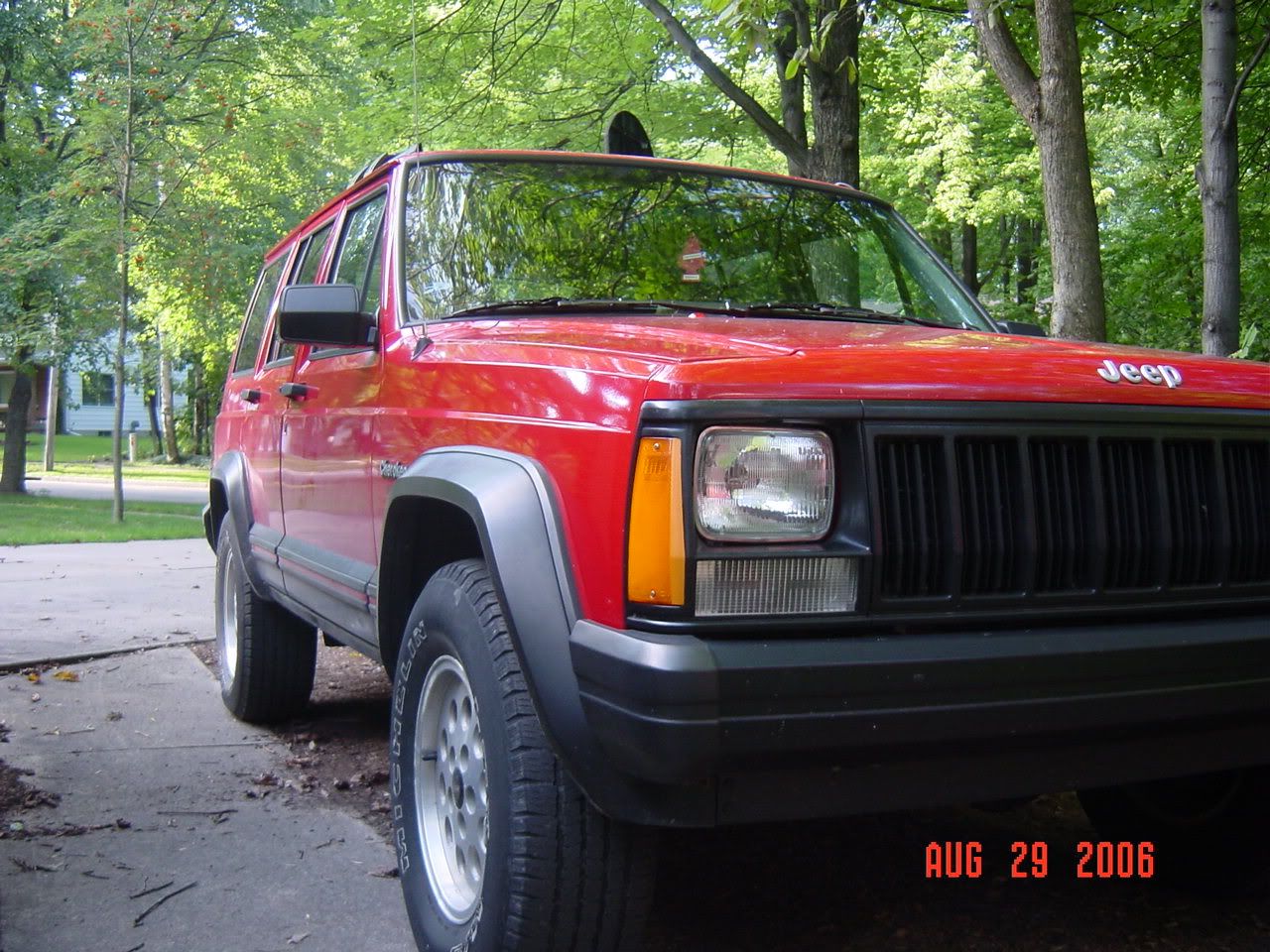 Lew360
TheArsonist21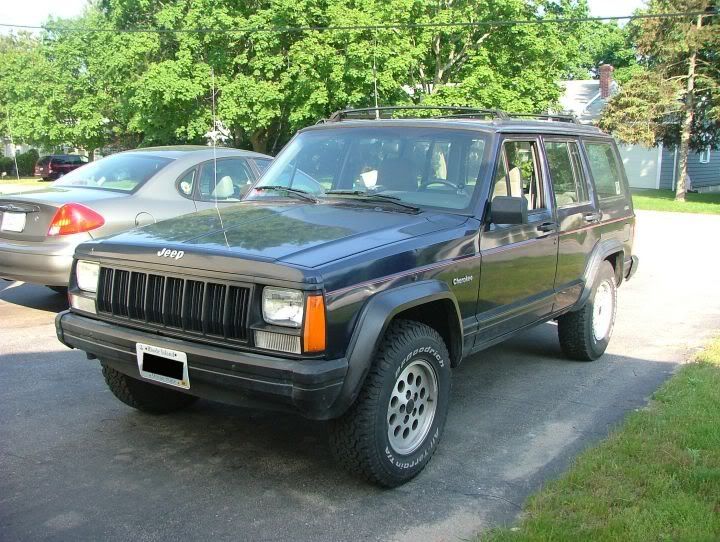 Thanks for the pics, although those aren't the ones I'm looking for. VERY close to them, and they are actually the ones I have on the jeep right now, but the Gamblers are a wider wheel, and have less, yet larger holes... Shown here on a wrangler:
Thanks!
kevin
Web Wheeler
Join Date: Nov 2004
Location: NE Indiana
Posts: 3,667
Rebecca's old XJ.
These are the larger Gamblers with the deaper lip. (rims are for sale by the way)
Yeah those are nice, but too deep for the approx 30" tires I have to put on them!
Kevin
Registered User
Join Date: Nov 2007
Location: Ann Arbor
Posts: 15
Those are great rims. I've always liked oldschool telephone dial style rims like that. Drilled mags too.
Registered User
Join Date: Jul 2005
Location: Michigan
Posts: 4,324
I just realized my pics were here. Thats awesome.
Anyways I hate my rims.
I want some Rubi's and some new BFG AT's, but my wallet doesn't.
Registered User
Join Date: Nov 2011
Location: Quebec
Posts: 14
LEAD_NOT_FOLLOW, is that jeep (Rebecca's old XJ) the one with the 5" lift?
i'm after something about what's like in those pictures. (tried to PM you but can't do it).
thanks.
Currently Active Users Viewing This Thread: 1

(0 members and 1 guests)
Posting Rules

You may post new threads

You may post replies

You may not post attachments

You may not edit your posts

---

HTML code is Off

---