Time for an interior update:
Well I finally got around to upgrading my interior, still waiting on the Recaro black leather seats tho.. they should be here later this week (after about a five week wait). I organized with Springtail Solutions packs and rear tailgate rack and had the interior sprayed with Line X. Tuffy conceal carry lock box, Nifty Catch All floor mats, Focal Performance 165 speakers in the JeePods, new LED headlights, new soft top, new windsheild, and lucked into a new face plate for my Alpine receiver... laundry list of what's been recently done.
So I have had some fluky issues with my stereo going on since April including a ground issue, 12v accessory wire issue and the Alpine receiver having issues (power would cut in and out). I was ready to pull my hair out but finally I got the issues worked out and the receiver installed. Alpine replaced the face plate for me this trip into their shop (second trip in since May) and I couldn't be happier, makes up for all the frustration!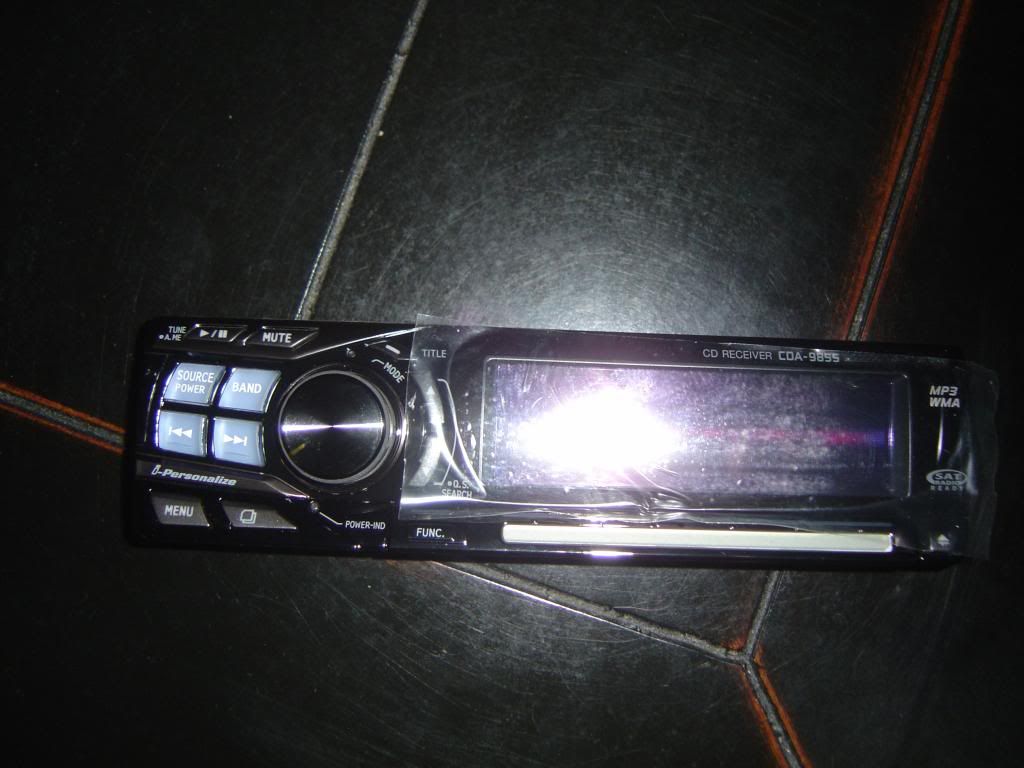 Rear Springtail Mpac rack (medical pack, winch remote bag and flashlight holder)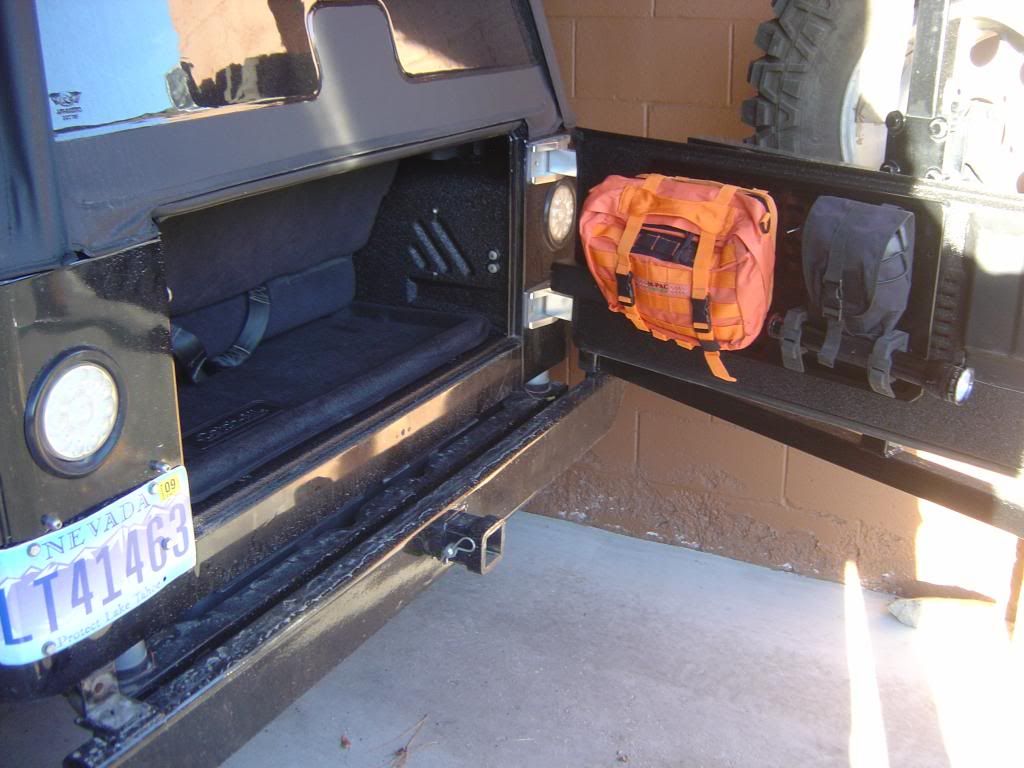 Side bag, perfect for all those tools you find yourself constantly getting out of the tool box.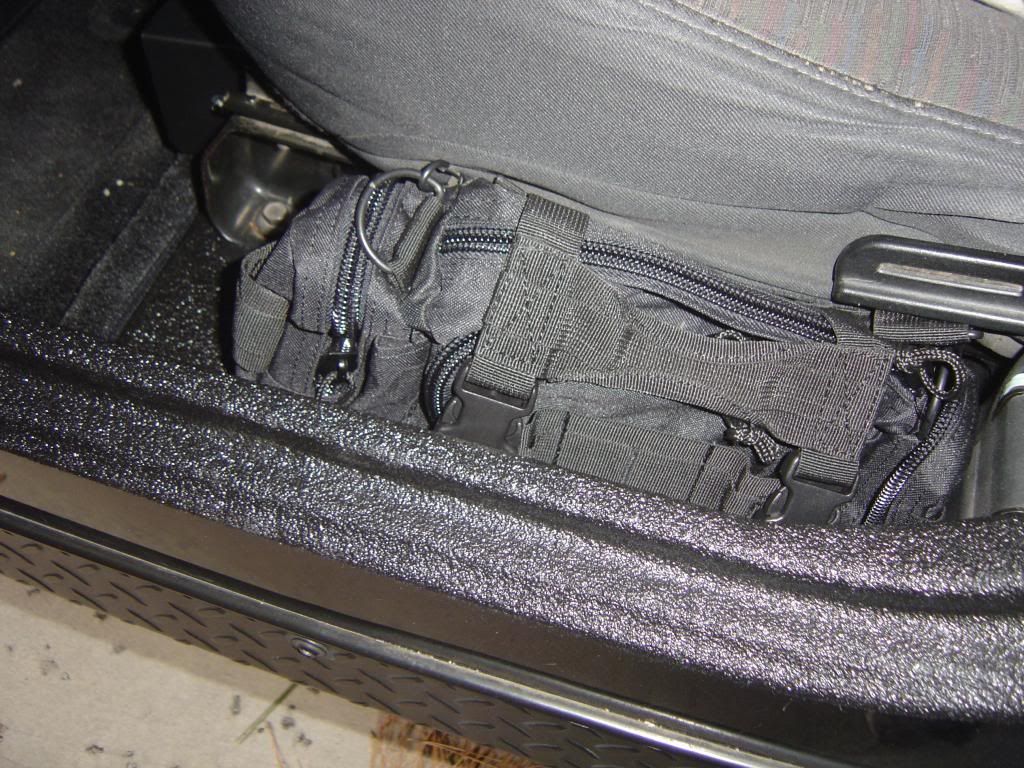 And the door pouches
Catch All carpet floor mats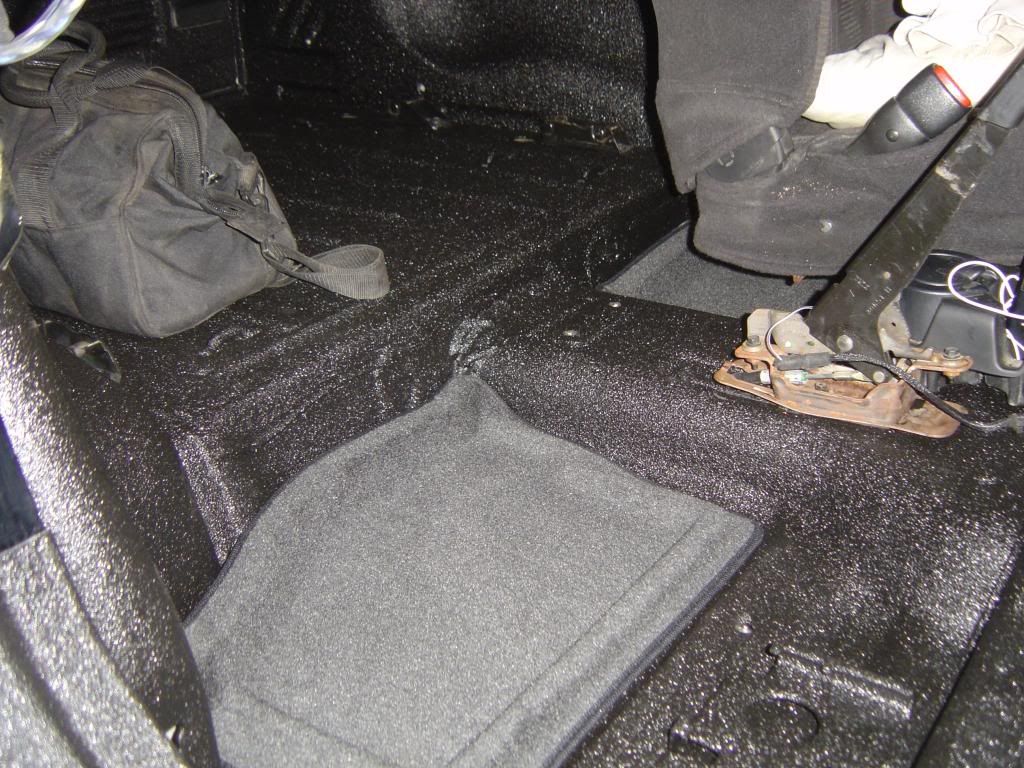 Focal Performance 165 speakers replaced the Focal Polyglass CVX 165's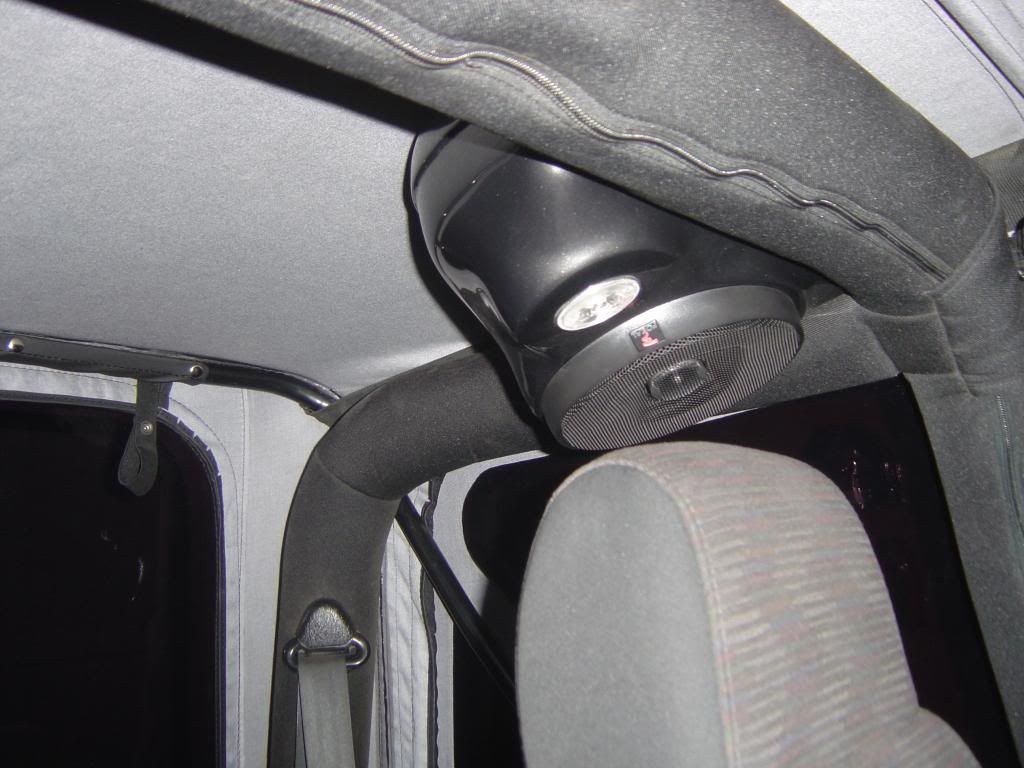 Tuffy Conceal Carry lock box
And technically not an interior part but does benefit the interior experience, a set of Phase 7 Trucklite LED's... replaced my HID's. Shot here of me flexing out to line up my ORO Swayloc, had just replaced a part on it.
And the new OEM soft top replacement
*edit
Custom brackets completed to mount the Recaro leather seats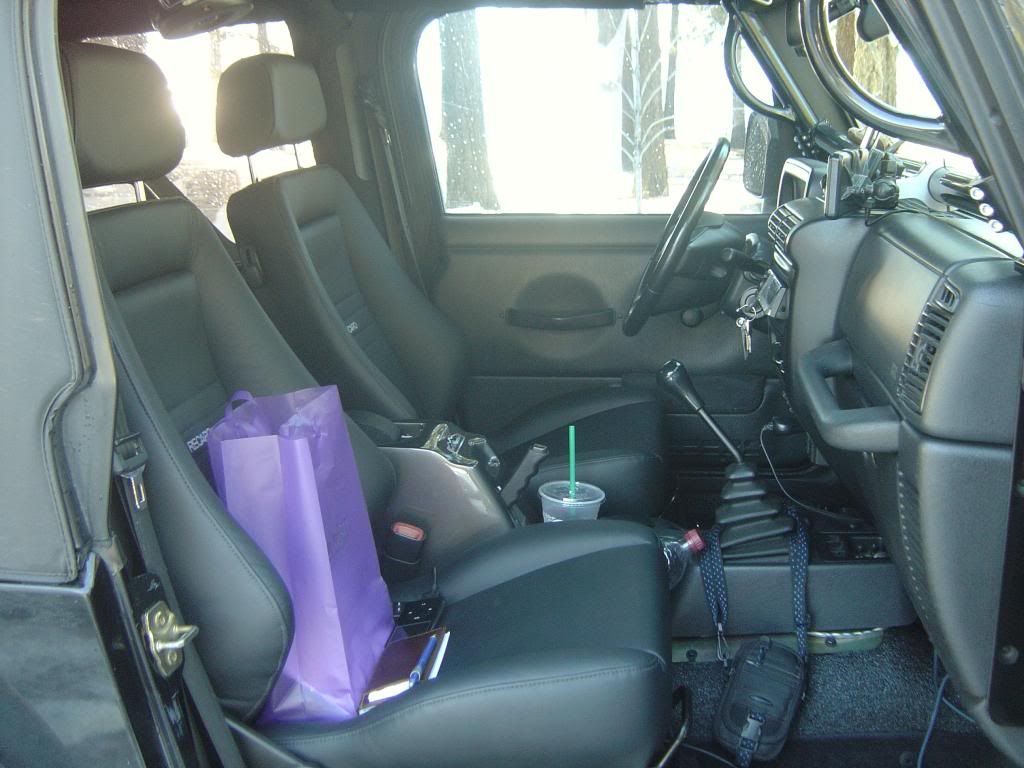 Now that the seats are installed I can focus on my center console locking top. I am thinking wood with black leather top..
---
Last edited by bbusch; 01-16-2013 at

03:32 PM

. Reason: Recaro seats installed