My current set up, its not much but its good enough for me:
4 Alpine Type S 6.5". Had to use the adapters that came with the speakers so they would mount up the the original 5.25" holes..that made them stick out farther which ment the door pannel would not fit back on unless trimmed. So i trimmed it and made my own speaker grilles out of garden mesh lol...It works.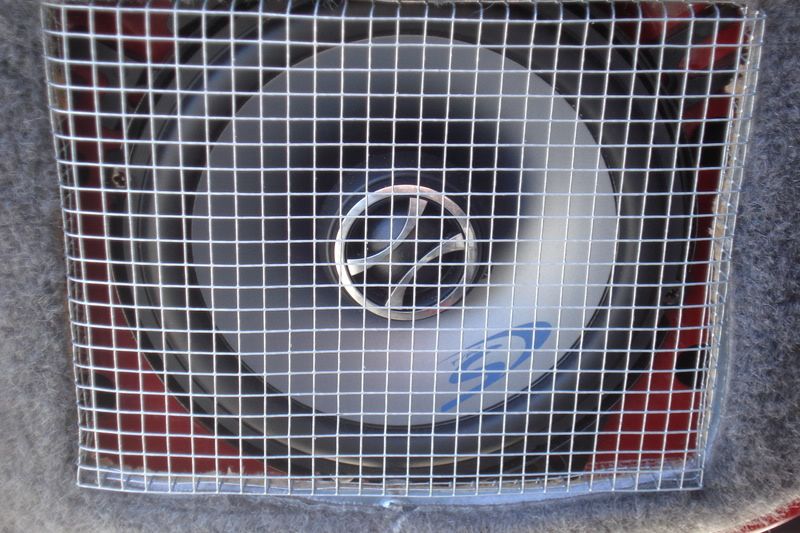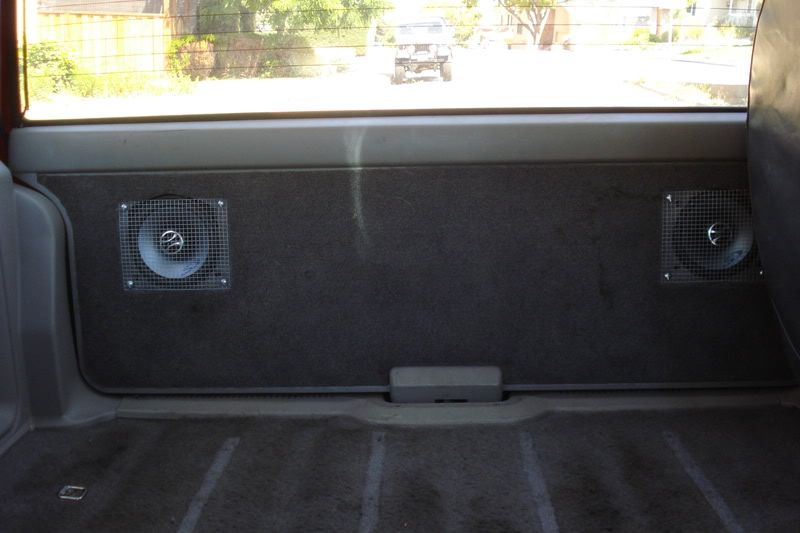 Here is the amp wiring, i tried really hard to get it tucked in all the way so it isnt visible, you can hardly see it if you look directly from above but the rca's show a little.
The amp is an Alpine MRP-F300 (50x4 @ 4ohms or 75x4 @ 2ohms rms), Good sound quality and it gets loud...plus its cheap
.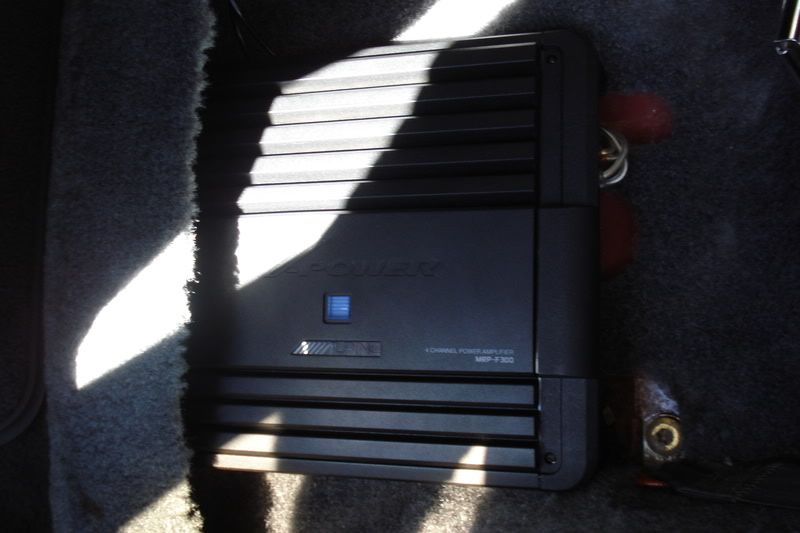 The deck is a Pioneer DEH-1900MP...bottom of the line pioneer but it works great.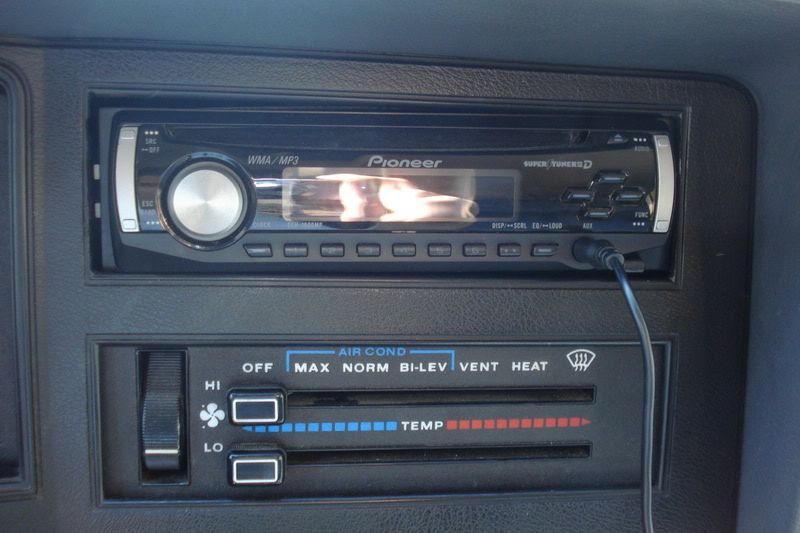 Only thing left to do is to add some sound deadening to the doors...with the music all the way up and all doors closed i can hear it just as loud outside as i can inside lol. Oh and add a sub