Well this weekends update started friday. The man in brown showed up with a few new goodies :
New recovery strap (since my old ones looking kinda tattered), and the dynomax cat back "Super Turbo" exhaust.
So last week i called my Dad who was planning on coming into town this weekend to visit for his birthday. I told him about the plans to build the box, and since he's a carpenter/remodeler by trade, just wanted his opinion on how to build it. Since he has a table saw, i asked if he wouldn't mind pre-cutting the dimensions of my box, and i would pay him for the materials and would assemble it when he got here. In typical fashion, he took it on and showed up friday with this :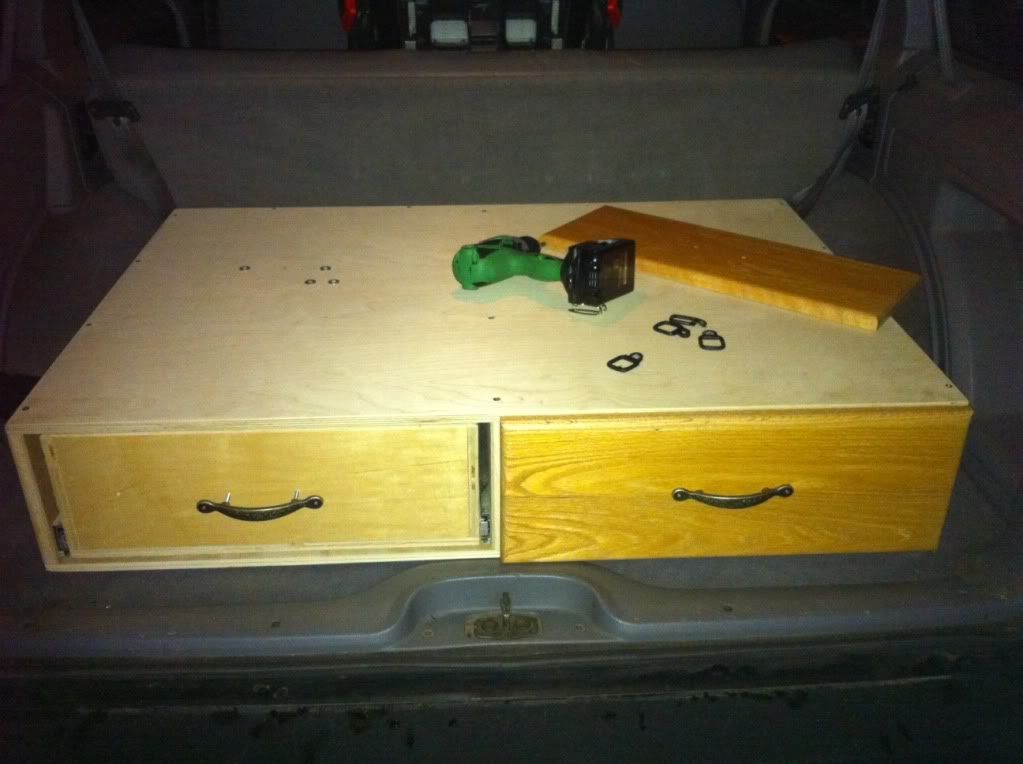 The one drawer face is taken off for fitting. He refused to let me pay for any of it, as he said it was just all scrap laying around
He ended up building the box exactly how i imagined, but i knew we'd have to elevate it to clear the hatch plastic on the floor...So i drilled out the factory tie downs in the back, and used those holes for my anchors. I used carriage bolts to tie the feet down.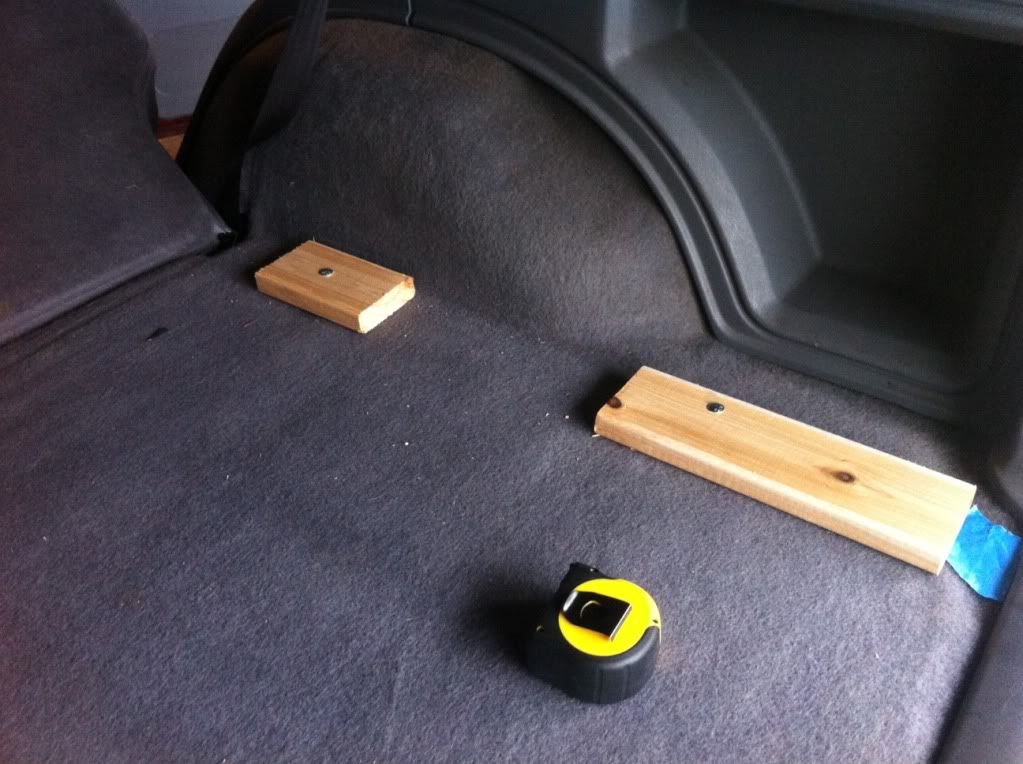 We then removed the top of the drawer and screwed the base down to these feet. After it was all positioned right we removed it to attach some carpeting.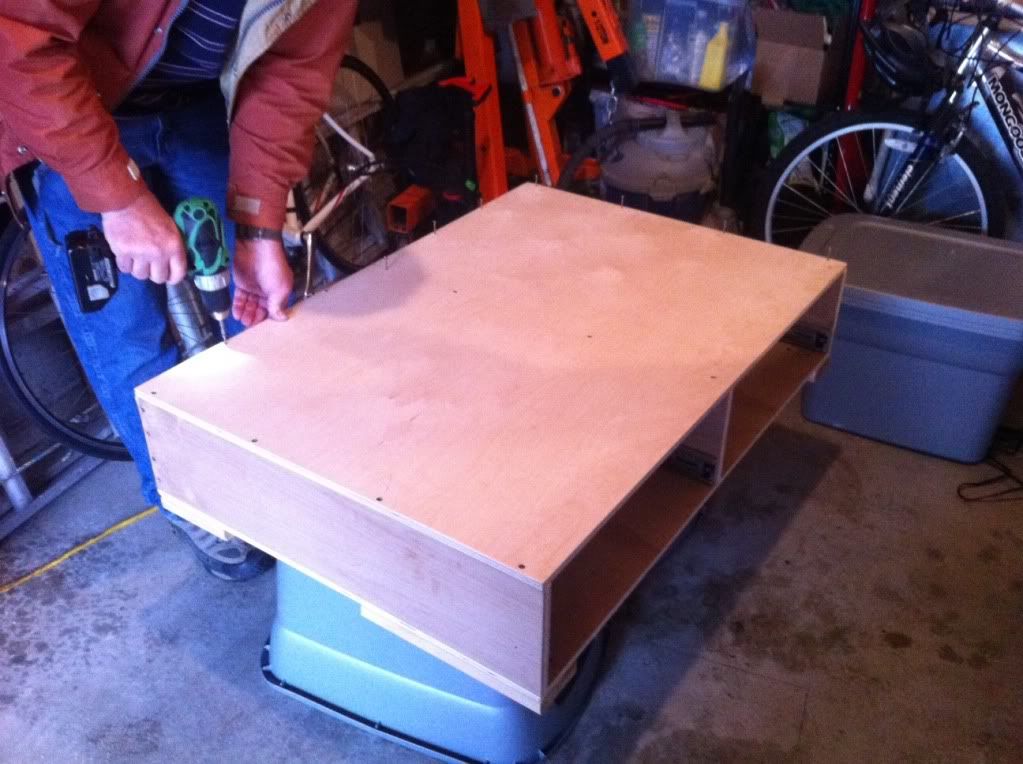 And here it is going back in for final fitment:
After it looked good, i took the stock cargo hooks, and screwed them into the new floor. I also painted the drawer faces black for a bit more blend in look :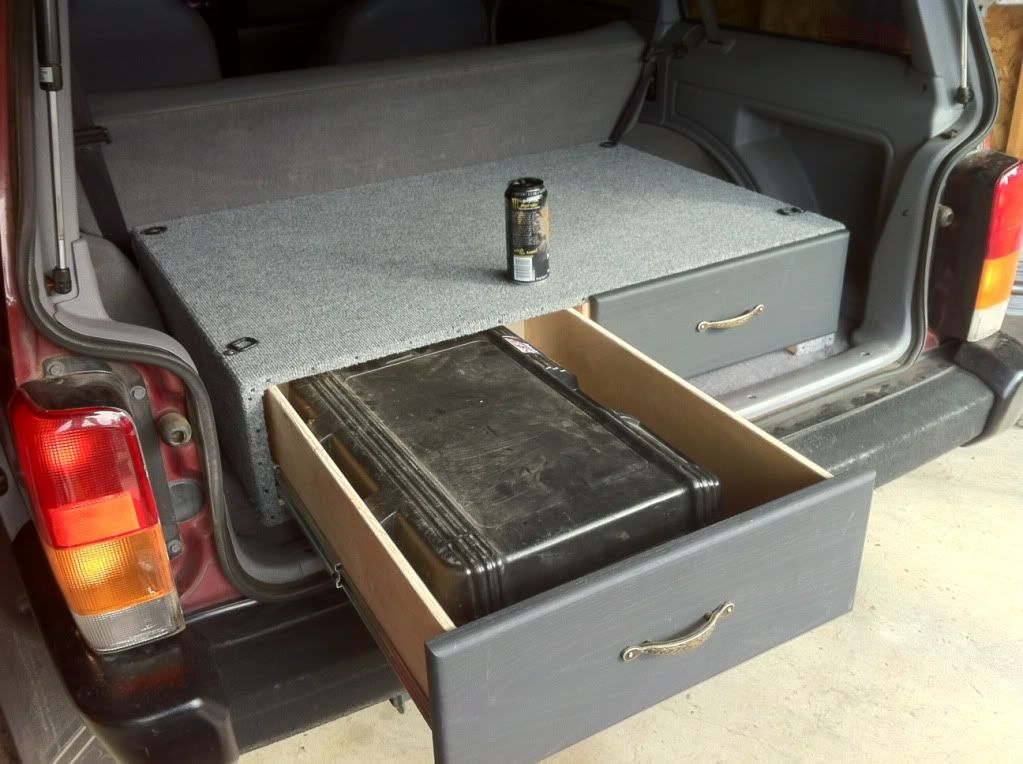 Today i got a chance to install the new exhaust too. I had to remove the stock tow package however, since it was getting in the way, and i'll be replacing it with a new rear bumper soon anyways.
It was pretty straight forward. I had to weld some pipe in as the previous owner just hacked off all the old stuff
...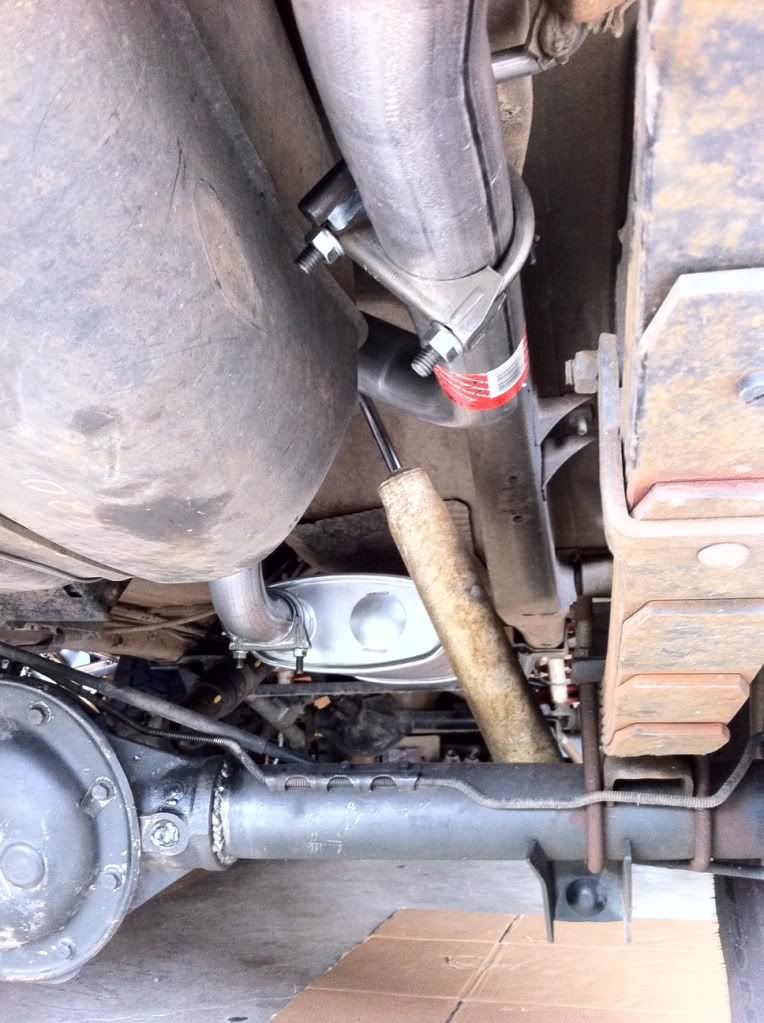 I was surprised at how quiet it was! But i like the change from the drone of having no muffler at all...
I did notice a problem. We took it around the block and it was smoking a bit, which i thought was normal for a new muffler to break in. When we got back my bumper was SCORCHING hot. My tailpipe was sorta pointing towards it, but usually exhaust is NOT that hot. I added a turn down...but i'm still kind of worried about why it seems that it's so hot. Perhaps it's running rich ? The muffler was installed the right way, so i don't think that it's causing excessive backpressure. The jeep seems to run just fine. Should the exhaust really be that hot? I also added some seafoam to the last tank, so maybe ill give it some time to see what happens.
Anyways, this week should hopefully bring a few more little deliveries and updates. Stay tuned