Well it has been a while since I have posted on here. I have been working crazy hours and have had little to no time off during the weekend. I was however able to skip work today and go to a local off road park today with my Houston Cherokee group. We ended up with 15 XJ's.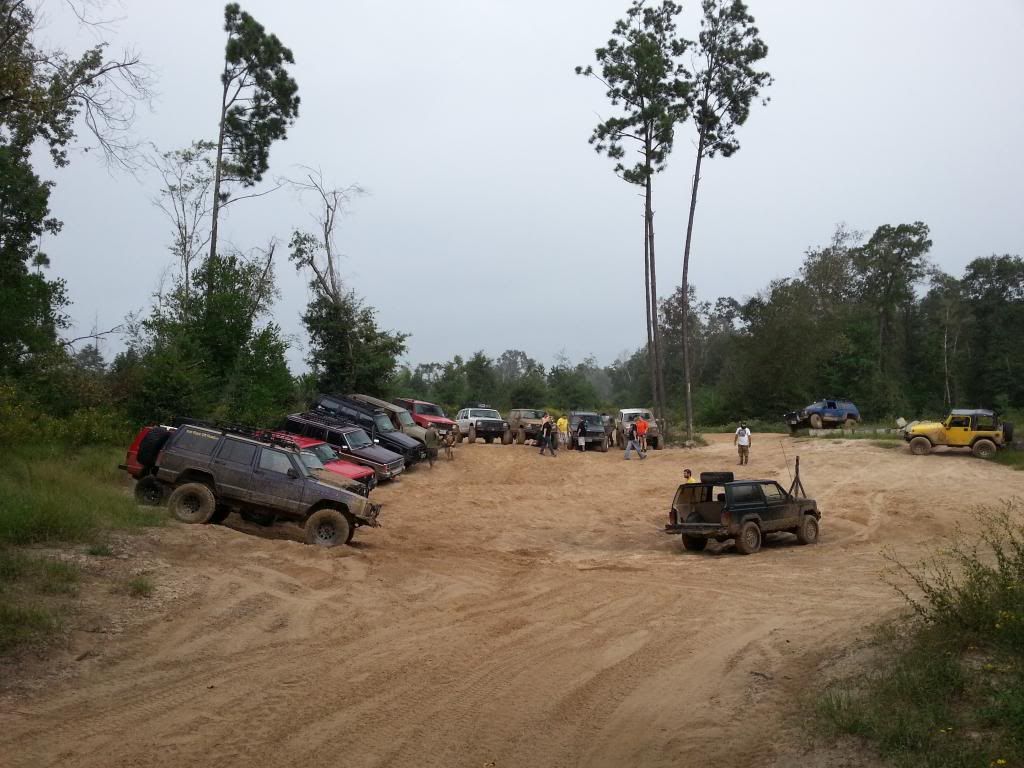 I was able to test out the new front bumper. Went up a steep incline and slide towards a good size tree and hit the d-ring mount on the bumper. It also turned my passenger fender into a pre-runner fender.
I hit the tree that is right up the passenger fender in this pic.
Here is a video of teX-J going down a steep slope. He had a little bit of pucker during that little run.