Had a fun time this weekend. We were part of the Jeep day fun down here in Galveston, Tx. For the photo shoot I ended up being right next to the top of "P" in Jeep.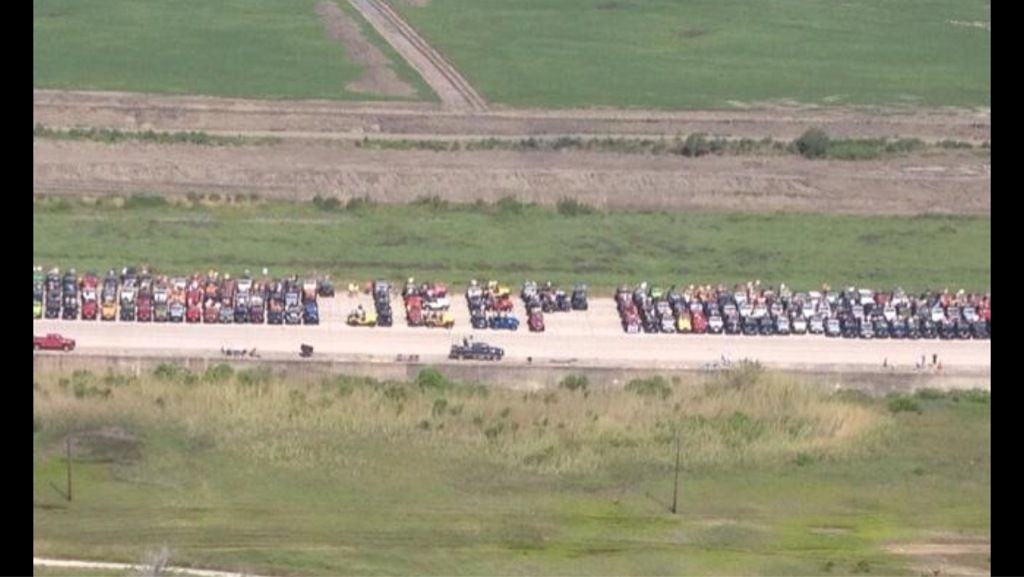 On the way down to the shoot the XJ was acting like it wanted to over heat when I would stop at a traffic light. So after getting my spot I took the time to change out the thermostat and have it ready for the hour ferry wait after the pictures.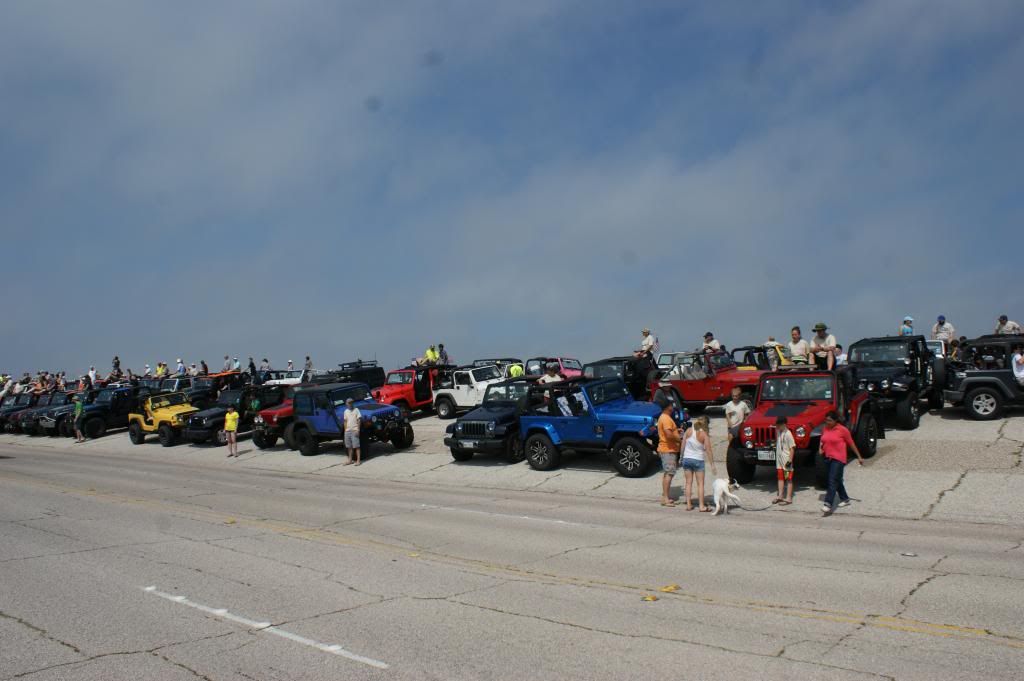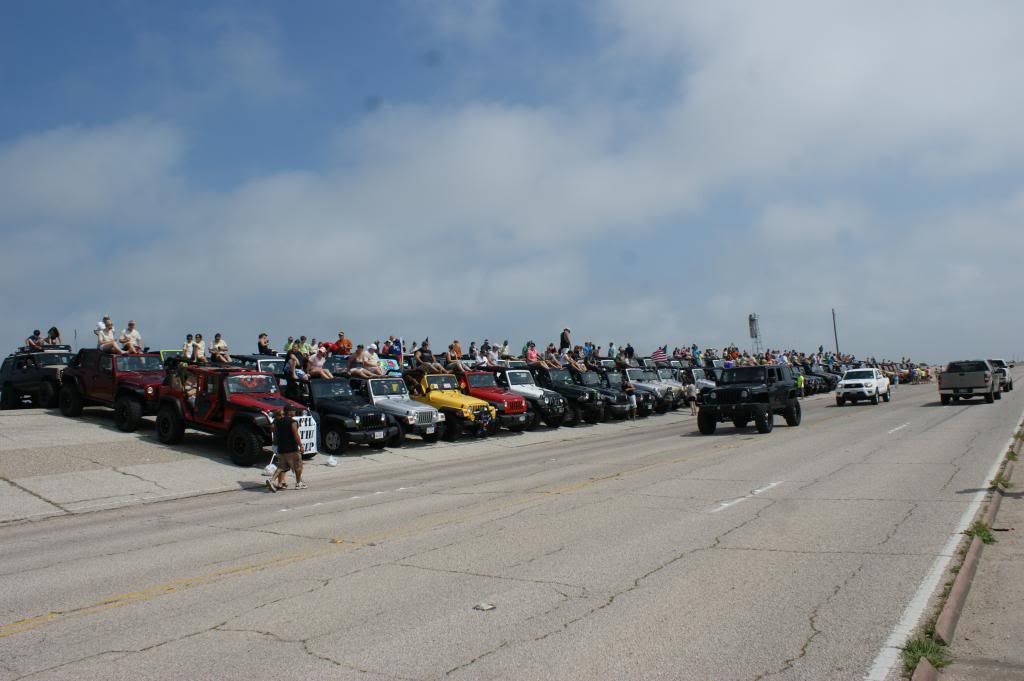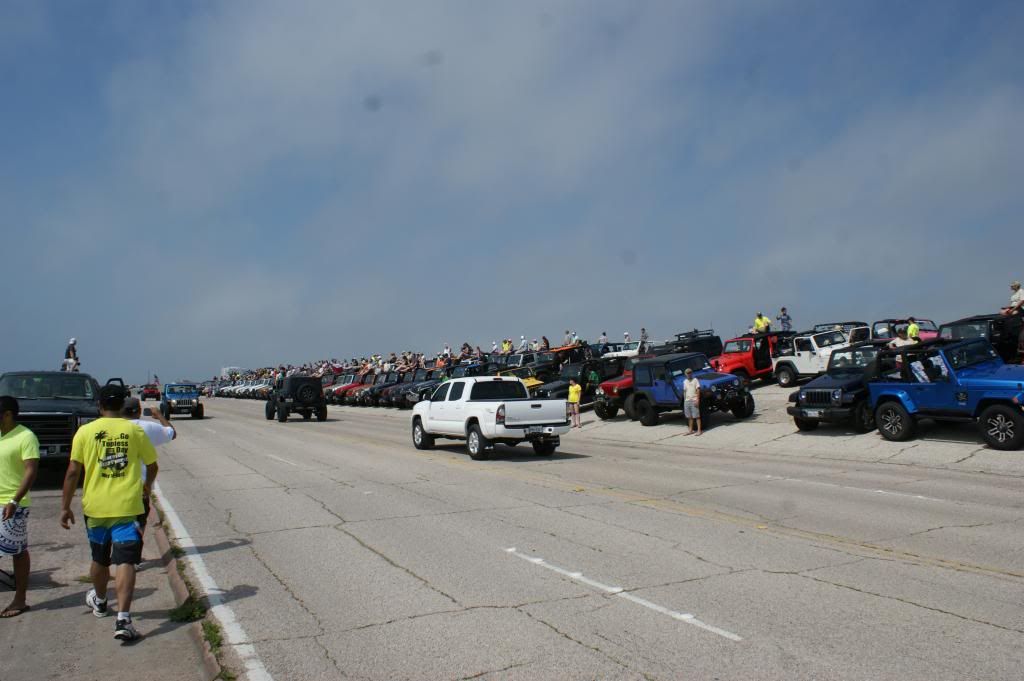 Two of my kids sitting in the roof basket waiting for the picture.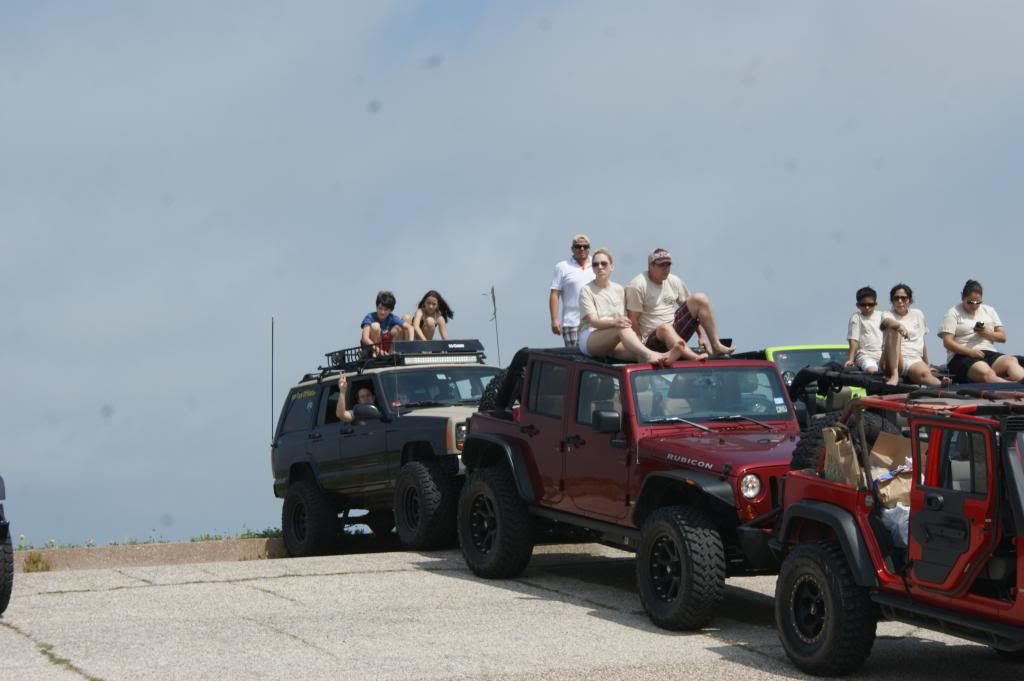 After all the fun with the pictures we went to Crystal Beach and set up camp for the night.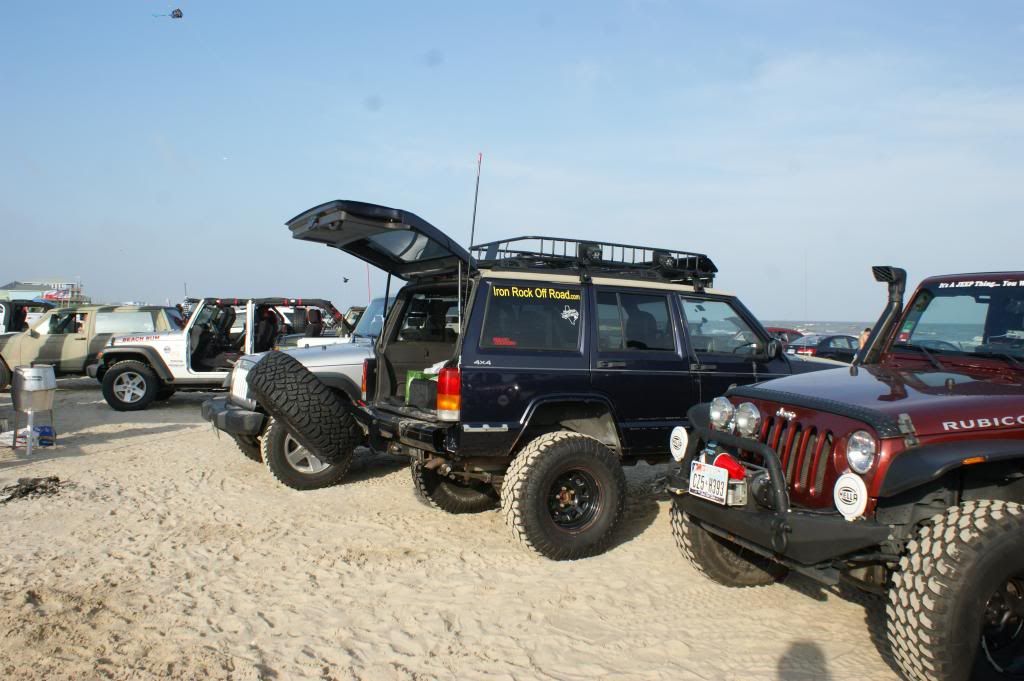 Even my three year old was having a blast with a little toy Jeep a friend brought.