Registered User
Join Date: Jan 2009
Location: Crawlorado
Posts: 1,086
Registered User
Join Date: Dec 2007
Location: Blacksburg
Posts: 5,039
---
They speak of my drinking, but they never consider my thirst
-Scottish proverb
Keep on Jeepin on........
Join Date: Jul 2011
Location: Blue Springs
Posts: 7,300
Registered User
Join Date: Jan 2015
Location: Bakersfield, CA
Posts: 87
Sunday wheeling
---
Headed up Ranchoeria Rd. into the Sierras west of Bakersfield, Ca. Sunday. They'd opened the snow gates a week or two ago, so we were able to get to the top of Shirley Peak to the ski lift.
From there headed down into Kern Valley and into the hills above Keysville overlooking Lake Isabella.
Not really wheeling pics, but we headed home through Walker Basin
and as we started down the steep switchbacks dropping back into the valley we came up behind this beat up old Nissan pickup.
Guy was weaving all over the road, and riding his brakes. First hairpin he came to, he ran the thing up the bank, and flopped it on it's side.
I tried to get the right door open, but it was locked. Guy said he was ok, but was tangled up in the seatbelt, and couldn't move.
I think he was just too blotto. Called 911 and it took KCFD about a half hour to get up there. Not a scratch on the guy, the CHP that took him in told me he tested three times the limit. He's lucky he didn't go over the high side, as it's about a half mile to the bottom of the canyon.
---
On Four Or Three
It's Me.

To view links or images in signatures your post count must be 10 or greater. You currently have 0 posts.
http://www.triketalk.com/forum/forum.php
Registered User
Join Date: Dec 2007
Location: Blacksburg
Posts: 5,039
Yikes!! That's a WINDY *** road too...so lucky!
---
They speak of my drinking, but they never consider my thirst
-Scottish proverb
Web Wheeler
Join Date: Feb 2010
Location: Toledo Ohio
Posts: 3,163
The Mounds ORV park in Flint MI
Went to the Mounds in Flint Michigan where I washed my face and now have lead poisoning.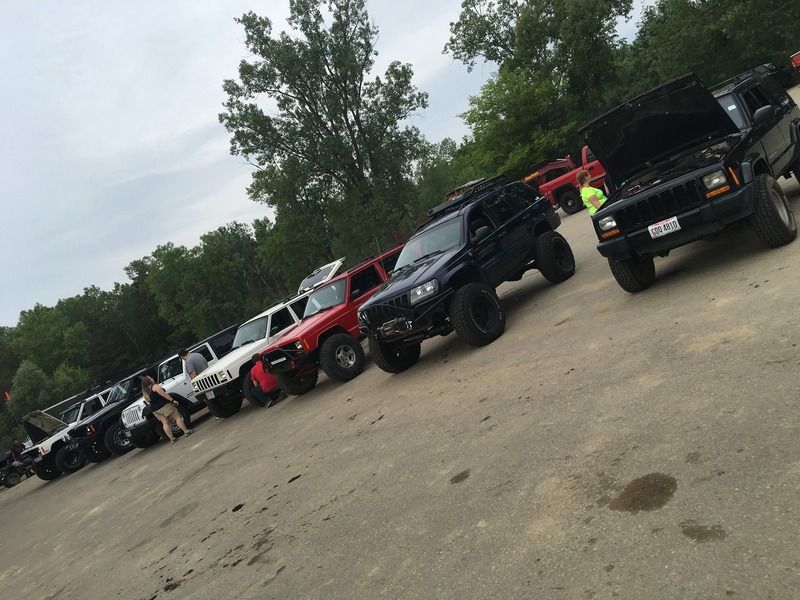 AC/Leather.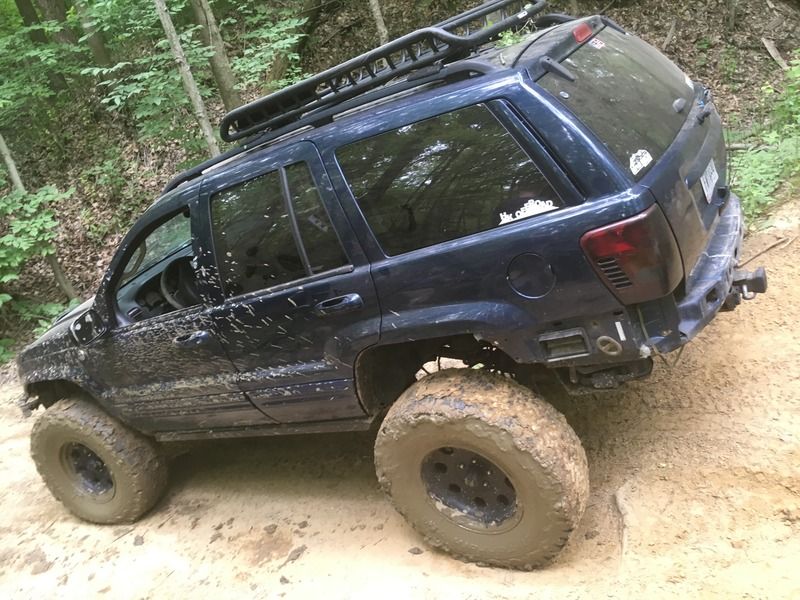 It's always the stock guy who tries **** like this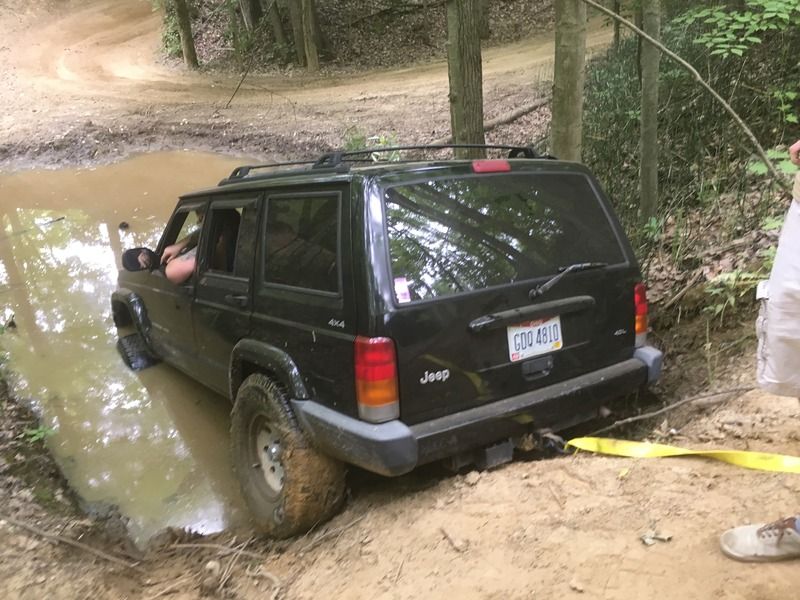 V8s are good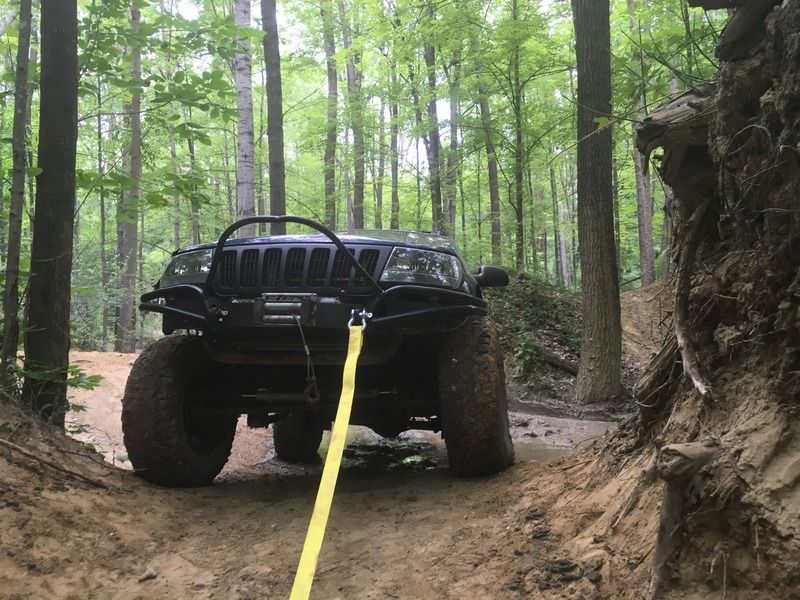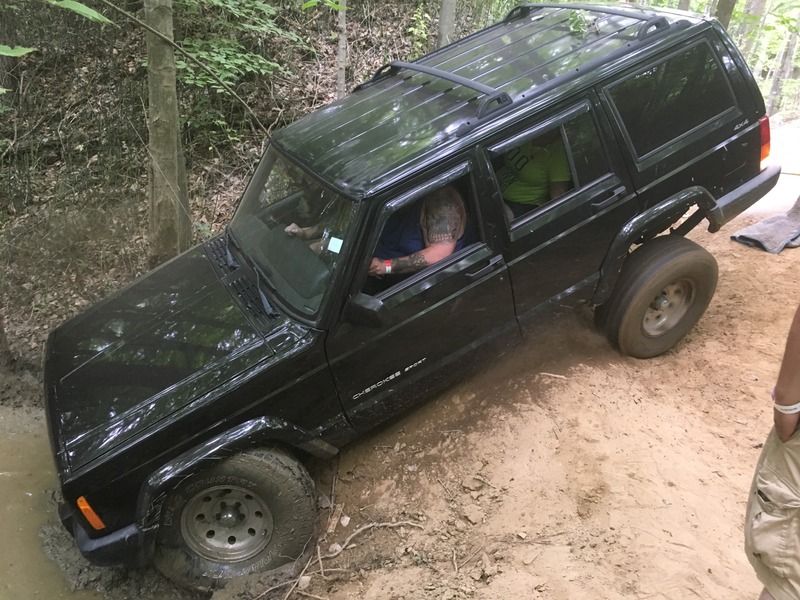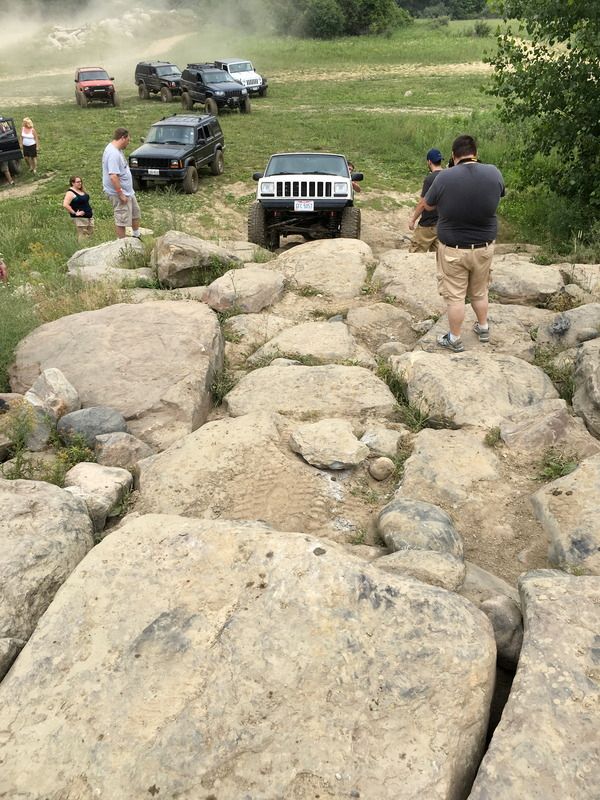 Randy's XJ. Locked/OBA/basically perfect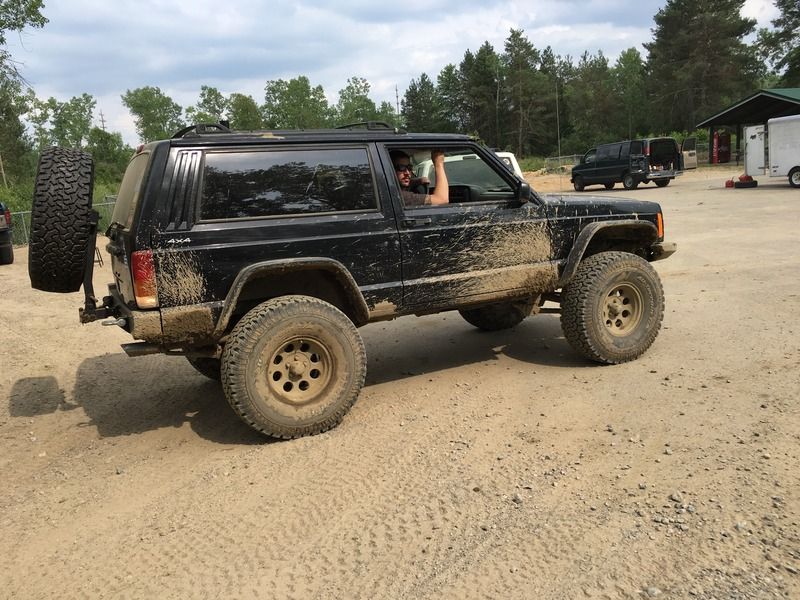 Broken axle. 1 wheel peel ain't gonna get it done
stuck again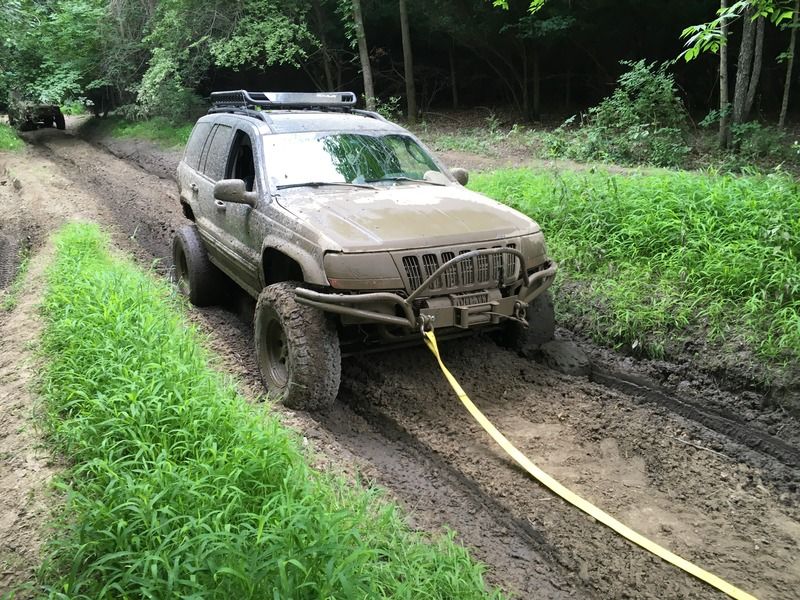 Shoop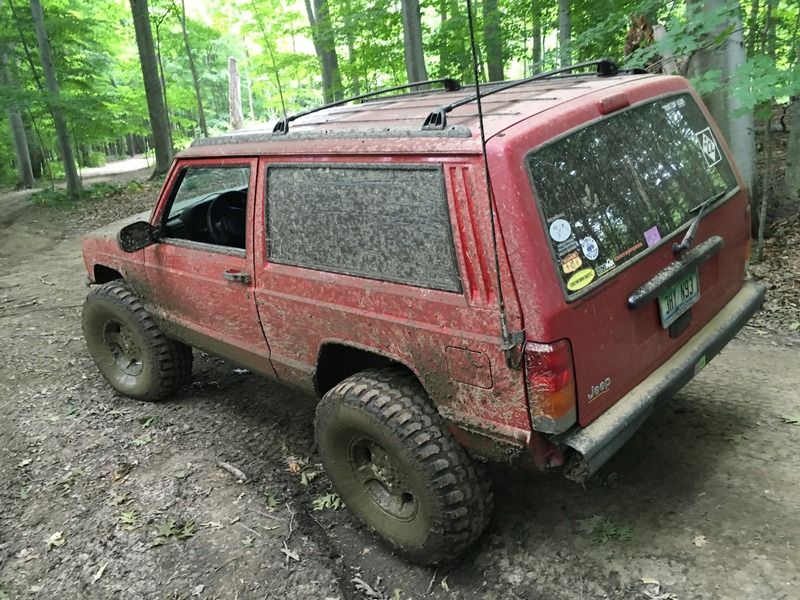 So. Much. Scratched. Paint.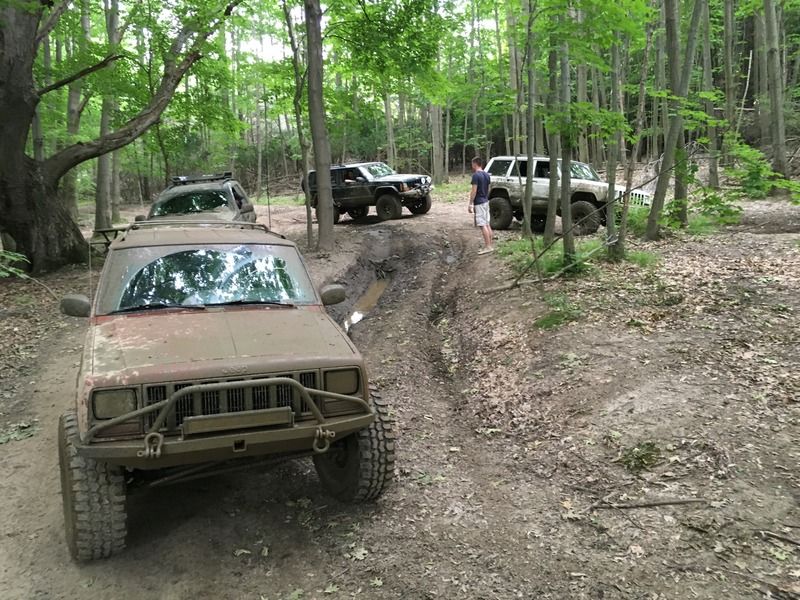 1 broken axle
1 dead alternator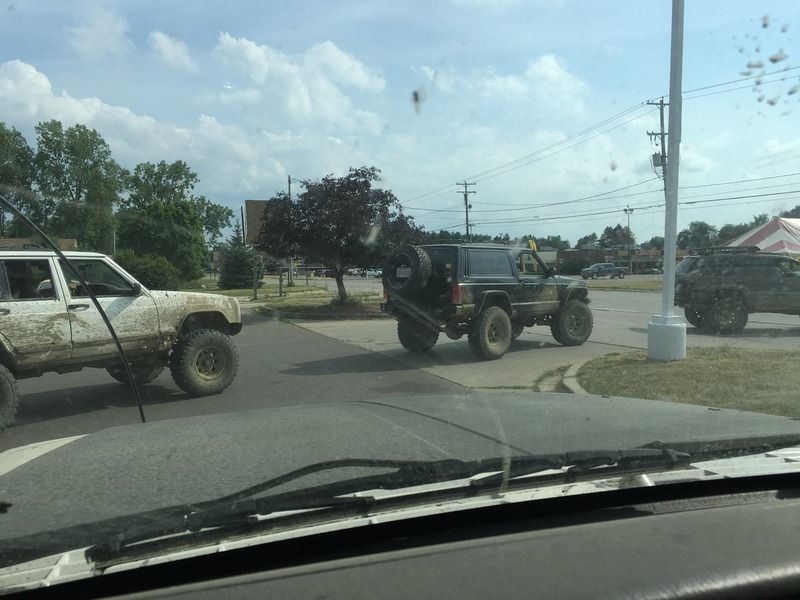 1 free carwash
---
Current: 99XJ 6.5 lift-Bought 2015
Sold: Patriot Blue 00 XJ.
'sploded: 01 stock-0331 head victim
Keep on Jeepin on........
Join Date: Jul 2011
Location: Blue Springs
Posts: 7,300
Registered User
Join Date: Nov 2016
Posts: 20
^^^ Awesome


Sent from my iPhone using Tapatalk
Registered User
Join Date: Jun 2015
Posts: 29
Low and Slow
Join Date: Jul 2012
Location: Enfield
Posts: 1,447
Currently Active Users Viewing This Thread: 1

(0 members and 1 guests)
Posting Rules

You may post new threads

You may post replies

You may not post attachments

You may not edit your posts

---

HTML code is Off

---