UPDATED below.
So after another hiatus(an extremely short one) I found another XJ. The last one was a 2000 Limited one owner 180k mile find that I could not pass on.
I did several mods and fixed it up to our liking, but had a friend that made me an offer I could not refuse. We decided that we would let it go as well as her Mercedes and buy a Honda Pilot. Through a series of unfortunate events our son (16 years old) was backed into and did significant damage to his 2010 Jetta that we bought him. Scared that he would have another accident we bought him a 99 Honda Civic and my wife started driving the Jetta. Well after not having a SUV to haul the dogs around for a few months it was time again.
So the search quickly began then ended.
Check this little guy out. 1996 Cherokee Classic, one owner 138k miles with miles of service history, including a headgasket, rear main, water pump, timing set, radiator and all hoses less than 5k miles ago, all done at the dealership. He paid MORE for all of the work than I bought the Jeep for.
Here are a couple of quick pics.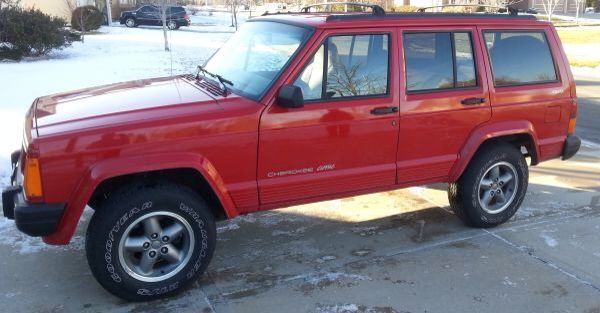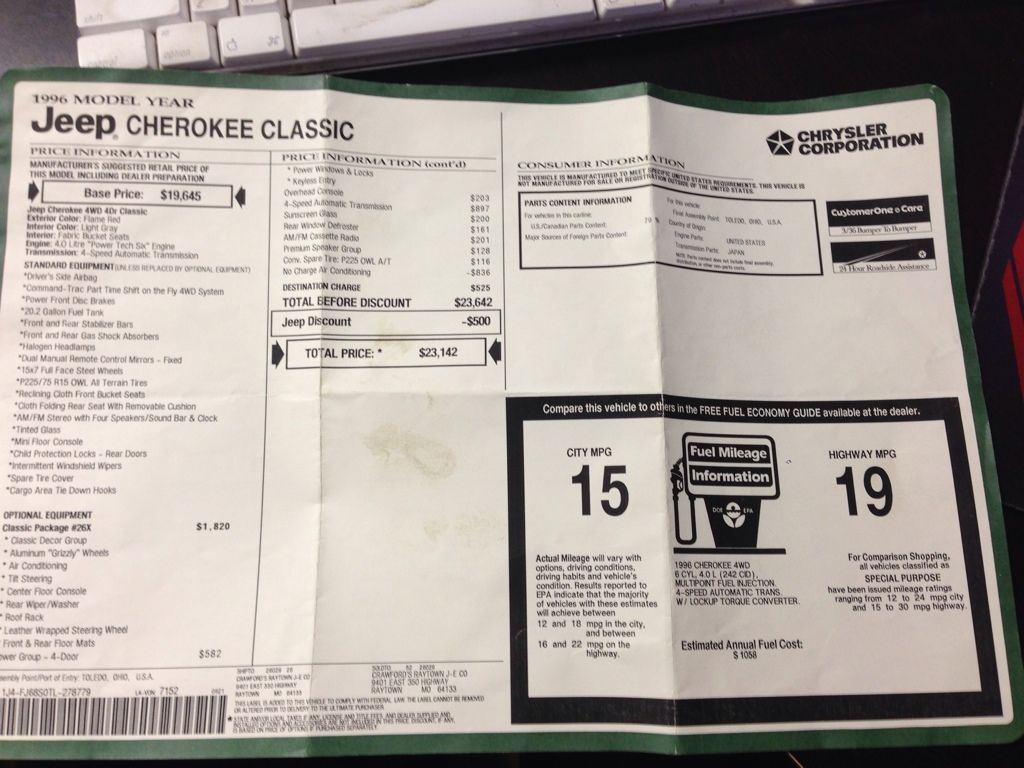 Look at this: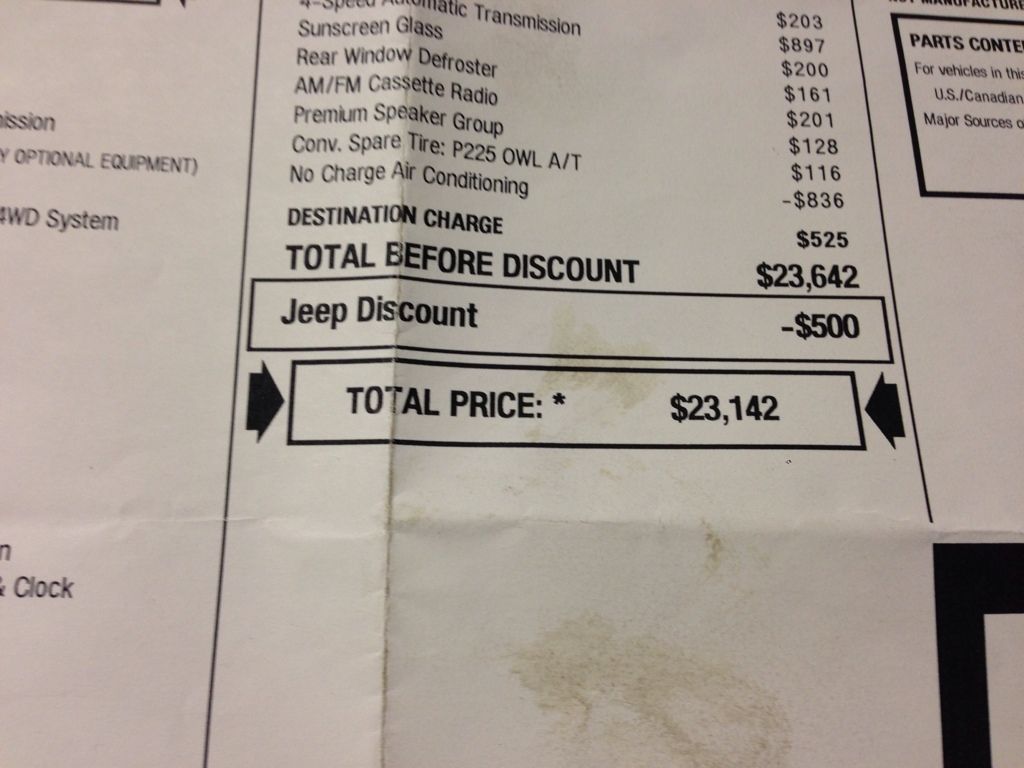 Crazy to think they were $23k back in the day and I paid 90% less for it used.
Here are some more pics: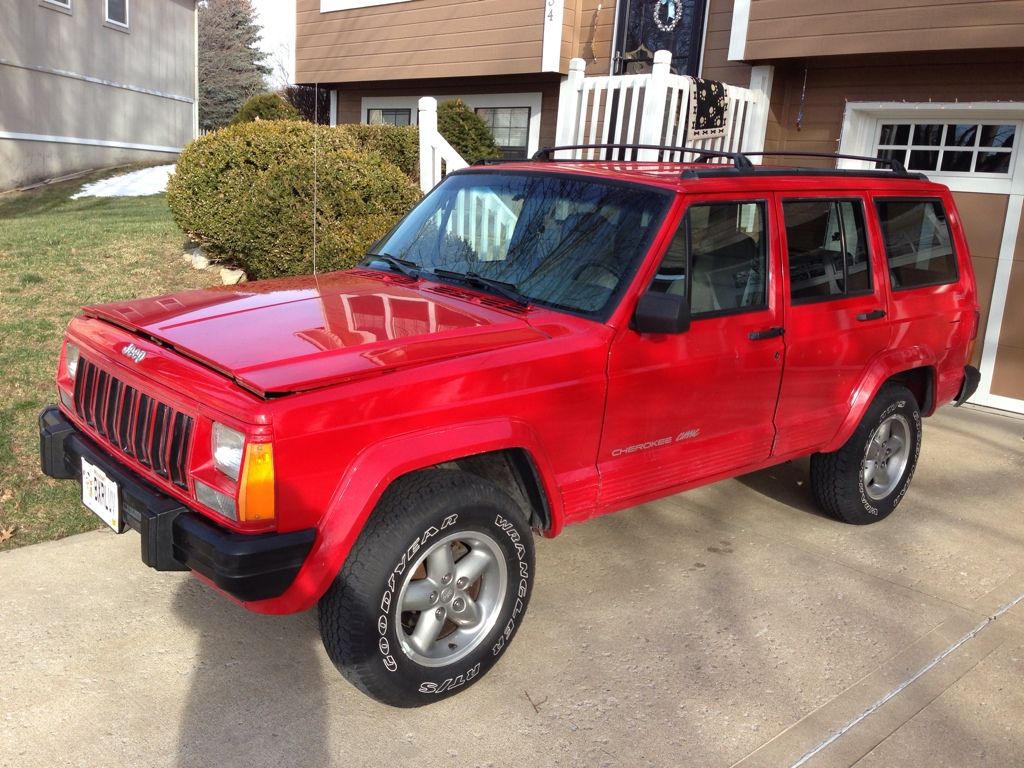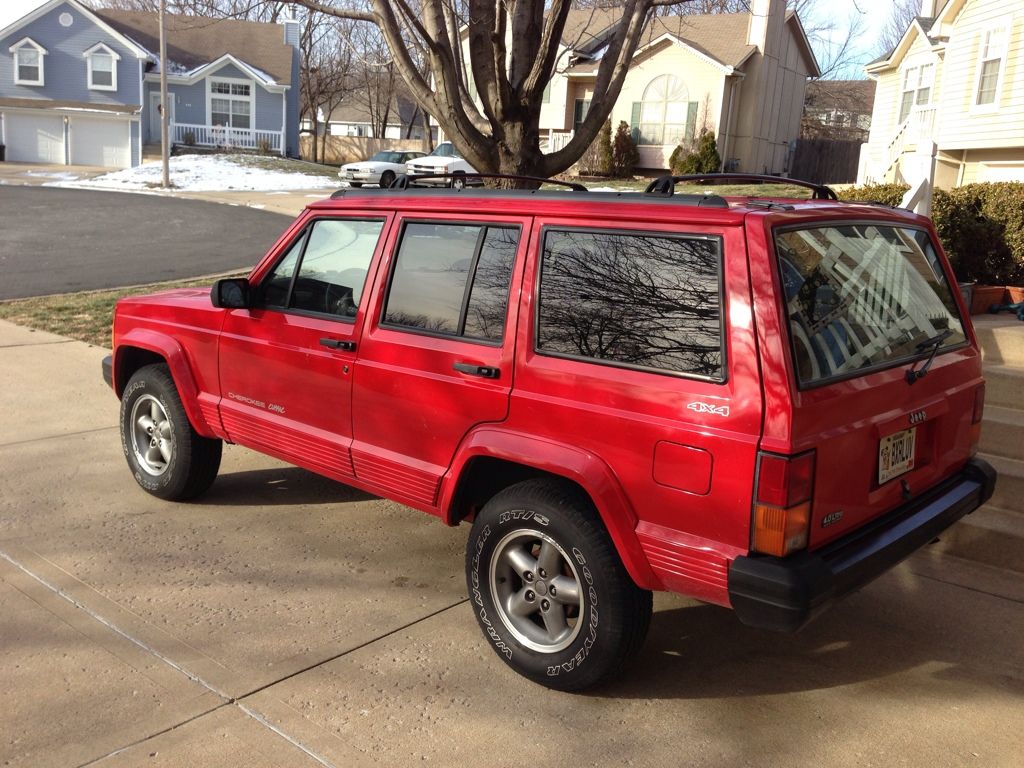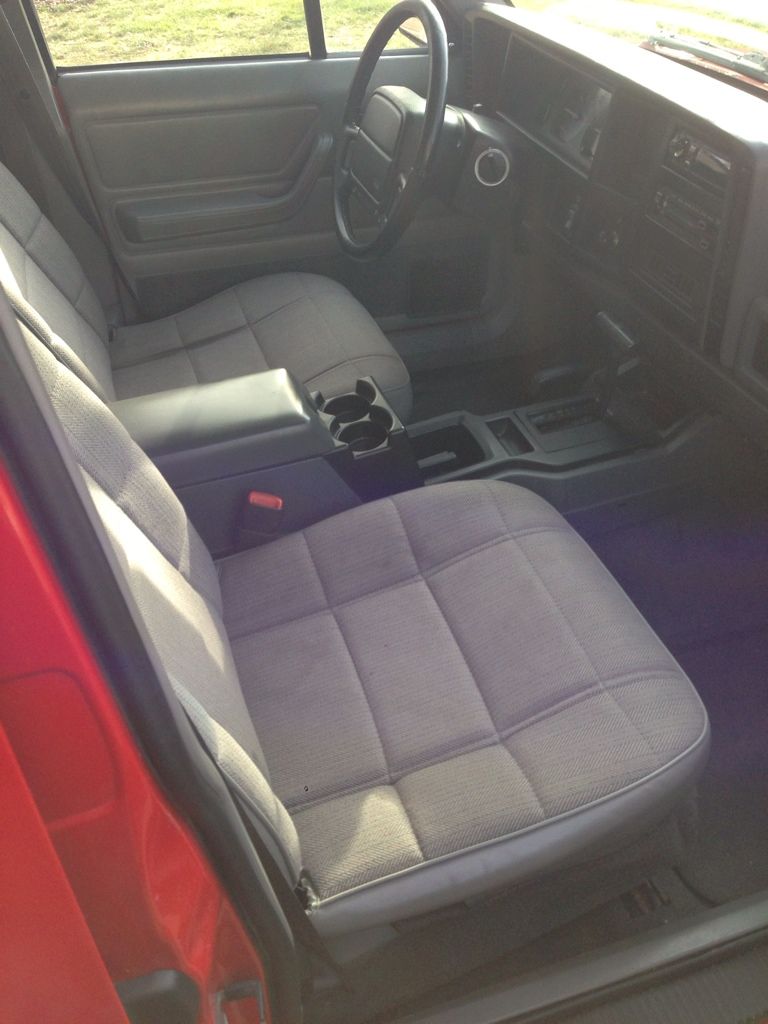 This has been installed since new: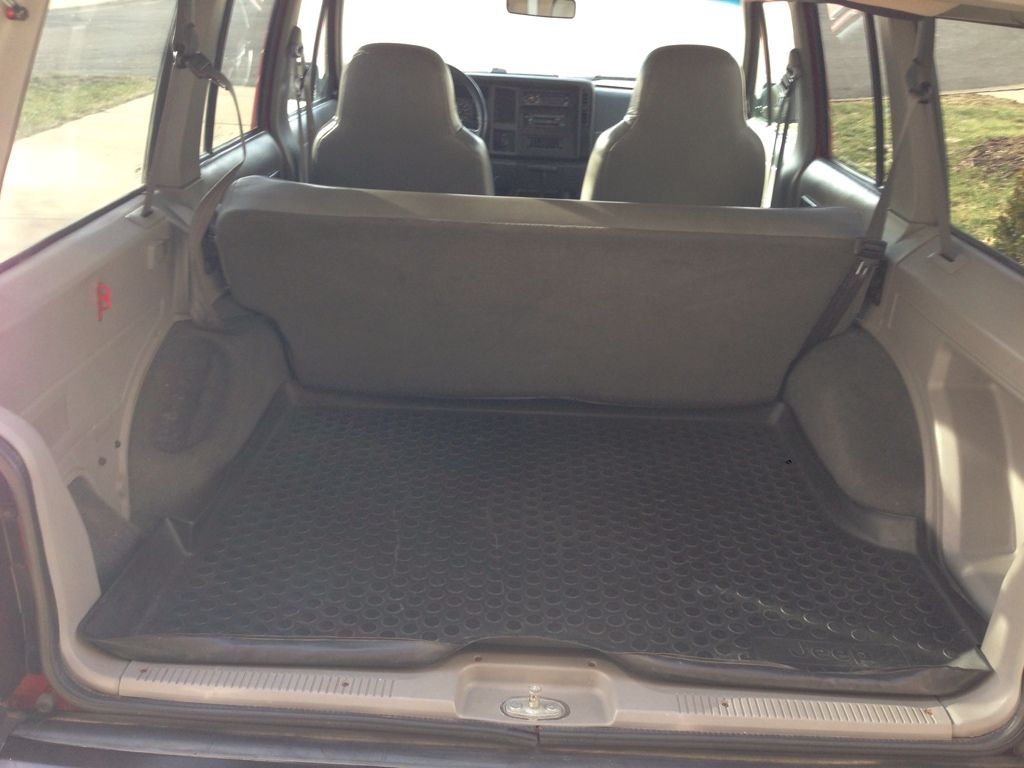 Look at the rear carpet: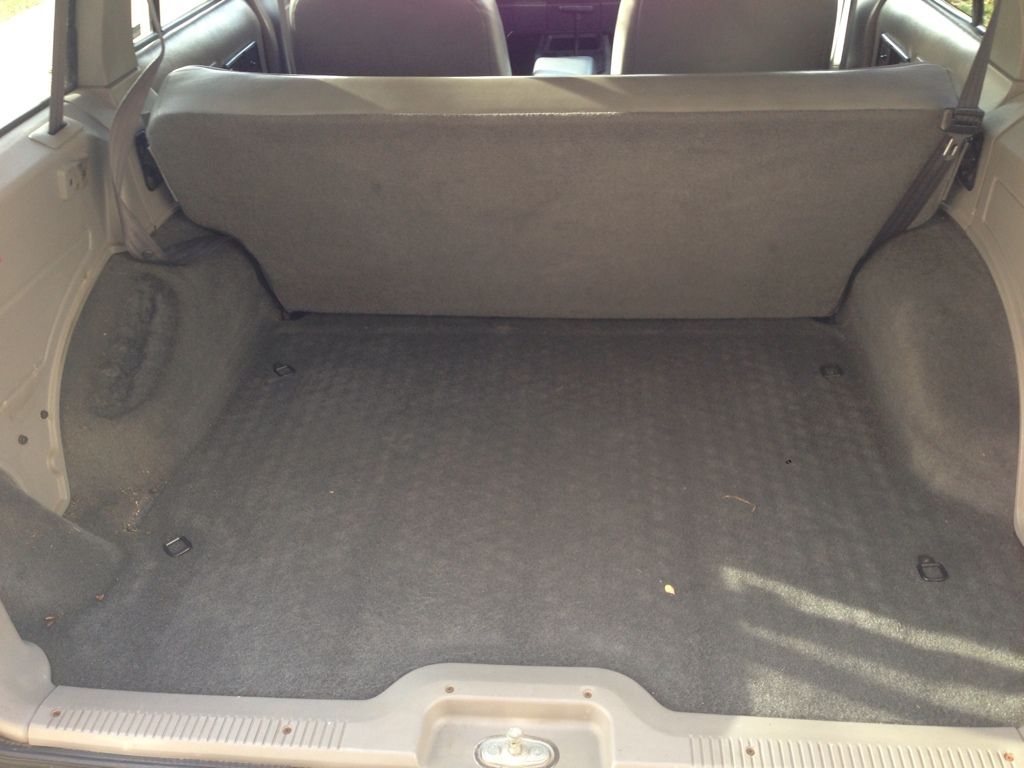 Plans are already in place for the mods.

2" Lift (spacer front and OME AAL rear) (done)
JK Unlimited shocks (black ones for a smoother ride) (done)
Rancho Steering Stabilizer (ordered)
30 x 9.50 x 15 Yokohama Geolander MT (done)
All sales 12" black antenna (done)
LED headlamp upgrade (on hold pending finds)
Husky Floor liners (using the OE mats from my 00 until I find a deal on these)
Exhaust of some sort, this one is leaking (bad cat, need to order then do custom exhaust and make use of this Jeep tip I have)
Intake system of some kind, looking for used
Have to replace the lower drivers door hinge (done)
Tint front windows 35% and rear window 20% (done)
Alignment (done)
Repair surface rust on rockers from poor factory undercoating and recoat (done, was a huge PITA)
Repair headliner
A whole lot of paint polishing and detail work