Registered User
Join Date: Jun 2012
Posts: 29
Xj with 4" bs 15x8 wheels with 31x10.5 tires
---
I would like to see some pics of xj's with wheels and tire like described above I'm thinking of going 8" wide but I want the wheels to still sit narrower than the side wall. Basically I don't want my truck to look goofy with those tires thanks
Registered User
Join Date: Aug 2011
Location: Norman
Posts: 703
Use the search bar!!!
---
Searching on here and on Google will do wonders for you!
But since I am a nice person I will post up my pics of my wheel/tire set up. 31/10.5/15 on AR767 15x8 4" BS.
They don't stick out that much maybe an 1.25"-1.5" from the fender
Another one where they are not clean. They will throw whatever gets in the tread if you have stock fenders.
Here is a shot with stock wheels that are 15x7 5.25" BS. The tires were completely tucked up under the jeep with them.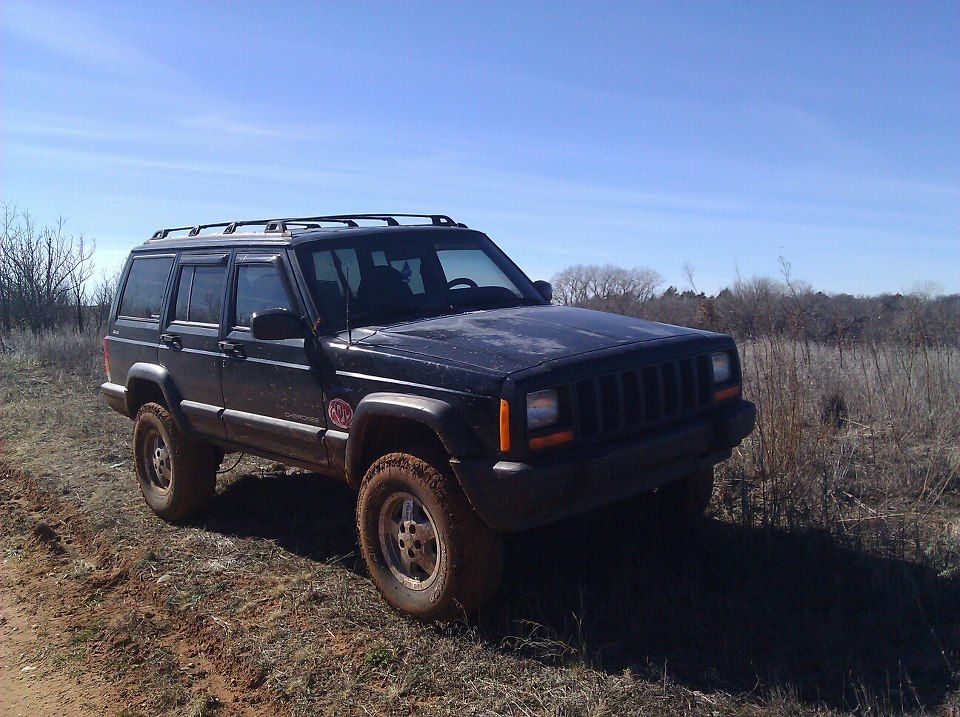 Another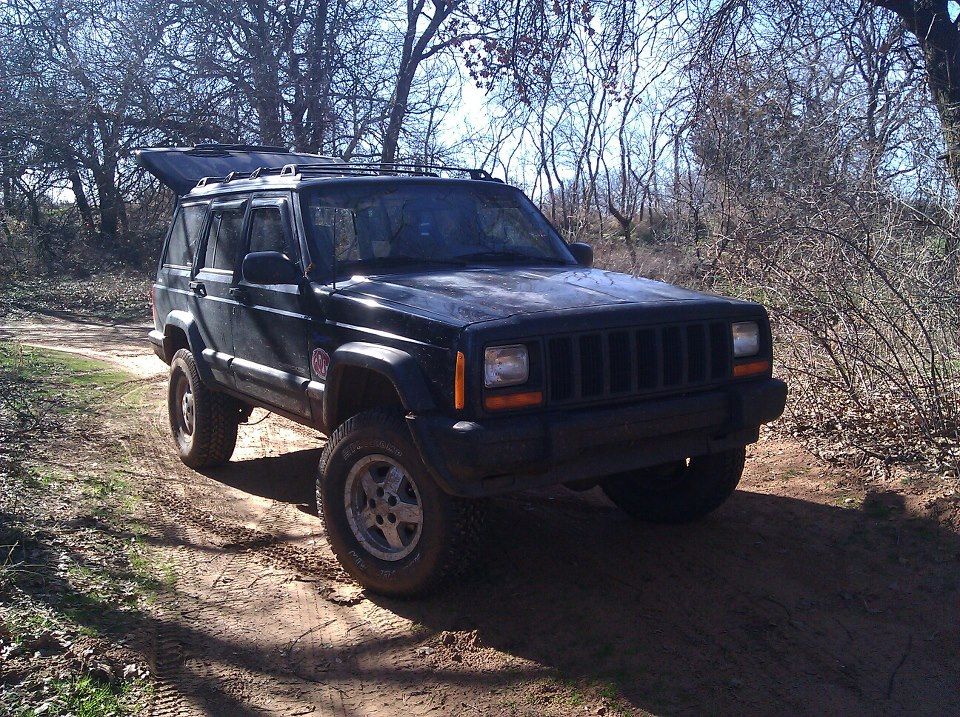 And another Just to give you the point.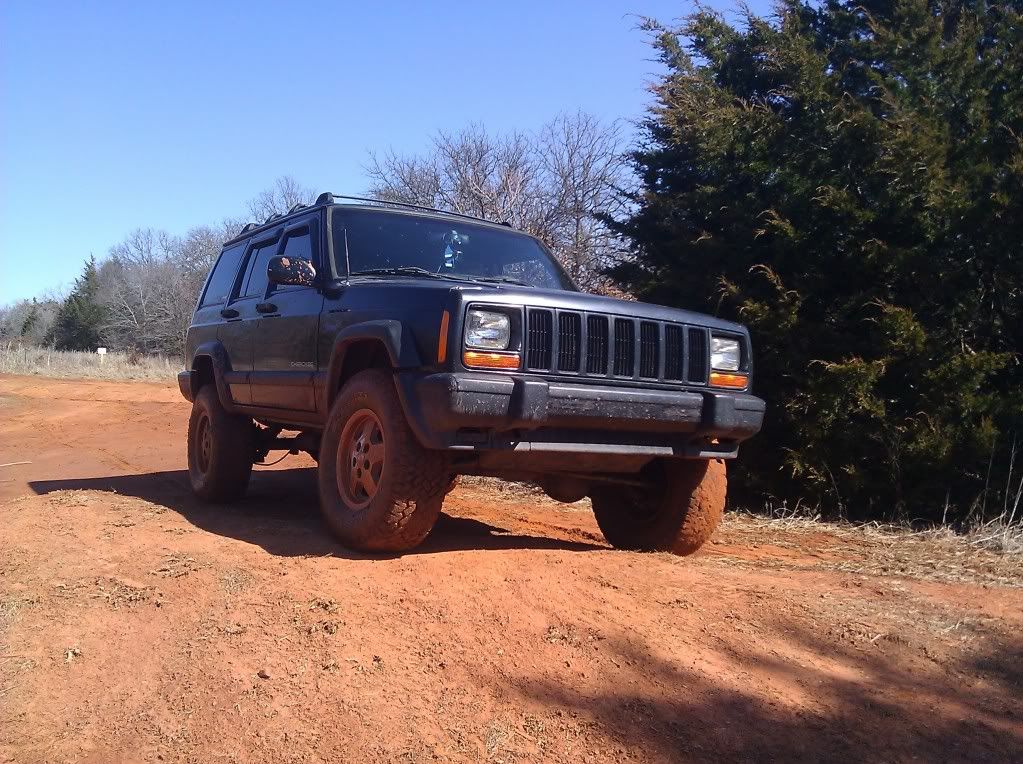 Okay, I am done showing off my jeep!
Anyways, a 8" wide rim is not going to be farther out than the side wall for a 10.5" wide tire... 8"<10.5"... IMO, an 8" wide rim is ideal for a 10.5-12.5 wide tire for tread wear and for looks. Hoped this helped ya.
Oh and if you haven't already, use the search bar!!!!!!
---
1997 XJ Sport
6.5" with 31's
Built to CRAWL

To view links or images in signatures your post count must be 10 or greater. You currently have 0 posts.

IG: zack_hstadt
-ZACK
Registered User
Join Date: Jun 2012
Posts: 29
Ok thanks I have searched google I could see 31x10.5 and 15x8 with 4" bs but not all together that really helped thanks I will soon order my cragars and my km2's
Web Wheeler
Join Date: Feb 2012
Location: Helena
Posts: 9,599
Currently Active Users Viewing This Thread: 1

(0 members and 1 guests)
Posting Rules

You may post new threads

You may post replies

You may not post attachments

You may not edit your posts

---

HTML code is Off

---