My friend who also dumped a JK for an XJ ended up going to the Front Range and finding a limited with a 242 in it, he is going 35"s so he wanted a 231, HMMMM let's make a deal.
The swap has been gone over several times, and I found conflicting information. Here's what I learned.
You need
1. A 242 (or a 231 if going that way)
2. The shift plate from the donor
3. The shift bezel from the donor
4. The plug and some wiring from the donor
If you're going 231->242 you need to find the wire for the "Full Time" light
If you're lucky enough to have a 2000/2001 it's right here
'99 and earlier do not have this jumper,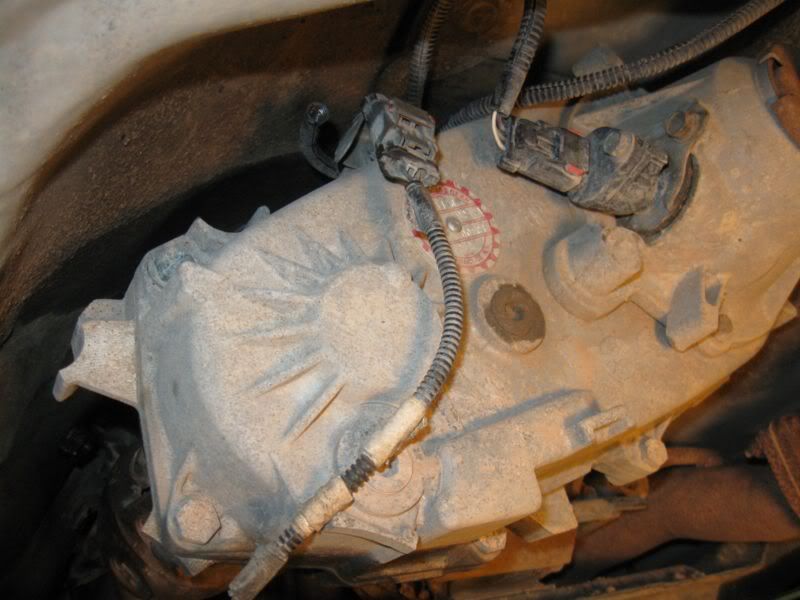 If you cut right above the plugs you will find 3 wires you can splice your donated 242 plug to. I had heard for the pre '00 XJs that the "Full Time" wire could be found in a plug just in front of the firewall by the auto trans fill tube, I traced the sheathed bundle from the TC of my '98 up to the plug and did not see an extra wire on the other side of the plug, glad I was doing this on a later vehicle as my wife specifically said she wanted the light.
The shift gate
The shift gate for a 231 has 1 3/8" between A and B
The shift gate for a 242 has 1" between A and B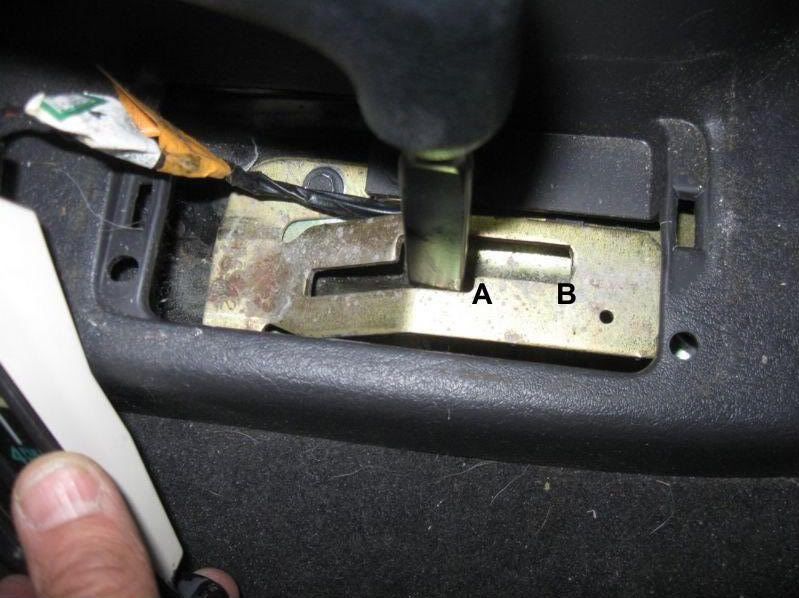 You will NOT be able to get a proper adjustment with the wrong gate no matter which way you are going, get the gate with the other stuff.
I did not need the driveshaft that Richard gave me with the 242 even though a tape measure showed the 242 is a bit longer, in fact the shaft that came from the 242 equipped XJ was 1/4" longer than mine.
Next up compass and exterior temp.