[QUOTE=hotrod_hooligan;9251193]The socket set is my buddies, it's Husky brand.
Not exactally sure what bent the UCA bracket, but since I've also bent the stock driver side UCA about a year and a half ago, I'm starting to wonder if the problem may be related to the 4 link design, and why a lot of people switch to 3 links, the binding that can happen with a 4 link w/pan hard bar in the uppers. Though I haven't researched enough into the 4 link w/pan hard VS. 3 link w/pan hard, to explain it.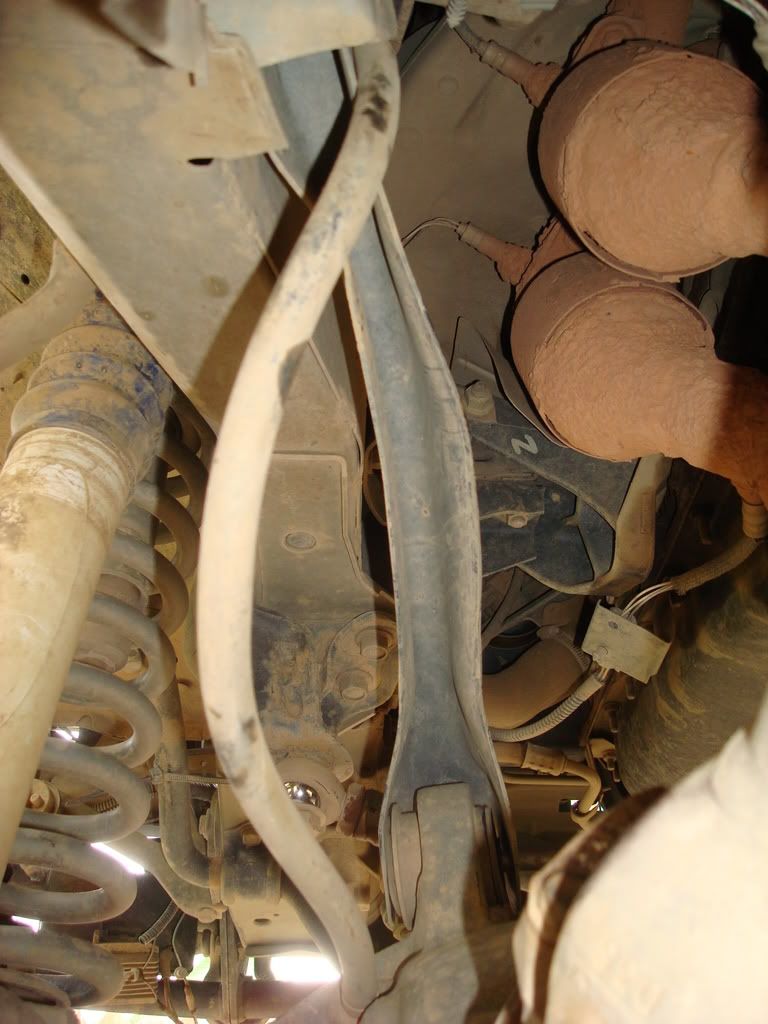 Well if you haven't been jumping it I would say that the amount of lift you have on the stock arms is whats doing it. Closer the angle of the arms gets to 45 degrees, the more vertical stress you put on them. Pass 45 degrees and your control arms will be absorbing a lot of impact from the road!
---
Quote:
Sometimes a restoration project is a labor of love, at which point cost, time, and labor involved become irrelevant.
Quote:
I see you also twizzled your scart lead. Well done! :thumbsup:
92 XJ with ARB's, 5" lift, too much armor, 33's and some other garbage