Hey JF I haven't posted in a while. Bought a cherokee a few months back. I need to start a build thread sometime.
Anyway the current lift is a 3" rough country add a leaf.. It came on the jeep. I added a 2" shackle to get it sit sit up in the rear, this is temporary.
My question is what leaf springs will get me to the same height maybe a tad more wouldn't hurt. I've had RE 3.5 full leafs and I think that would be too high... Rustys 3.5 leafs. Help me out you guys are full of info.
Before shackle right after I brought the jeep home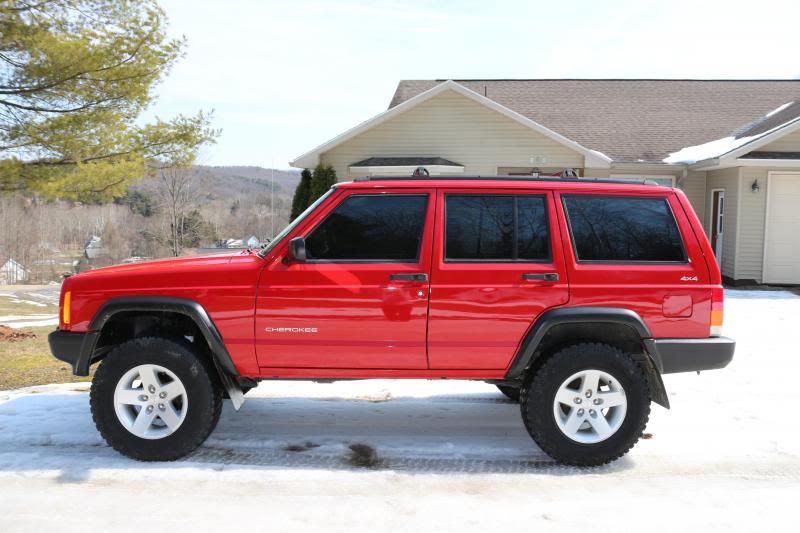 Today after shackle and some new tires