Prob fine for the very light trail driving....
But if you think you're going to find yourself in the rocks at all, I would prob think about a stronger upgrade..... the IRO Tie Rod is a good start, but I think that still uses the OEM XJ Rod Ends.....
I've been thru 3 stages of steering upgrades myself, and if I were to do it all over again, I would skip the first two. Good learning experience (wouldnt trade that for anything) but here's why:
From left to right......
-XJ TRE on RC Upgraded Tie Rod (basically same as the IRO Tie rod upgrade.
-ZJ Tie Rod and TRE
-1 Ton GM TRE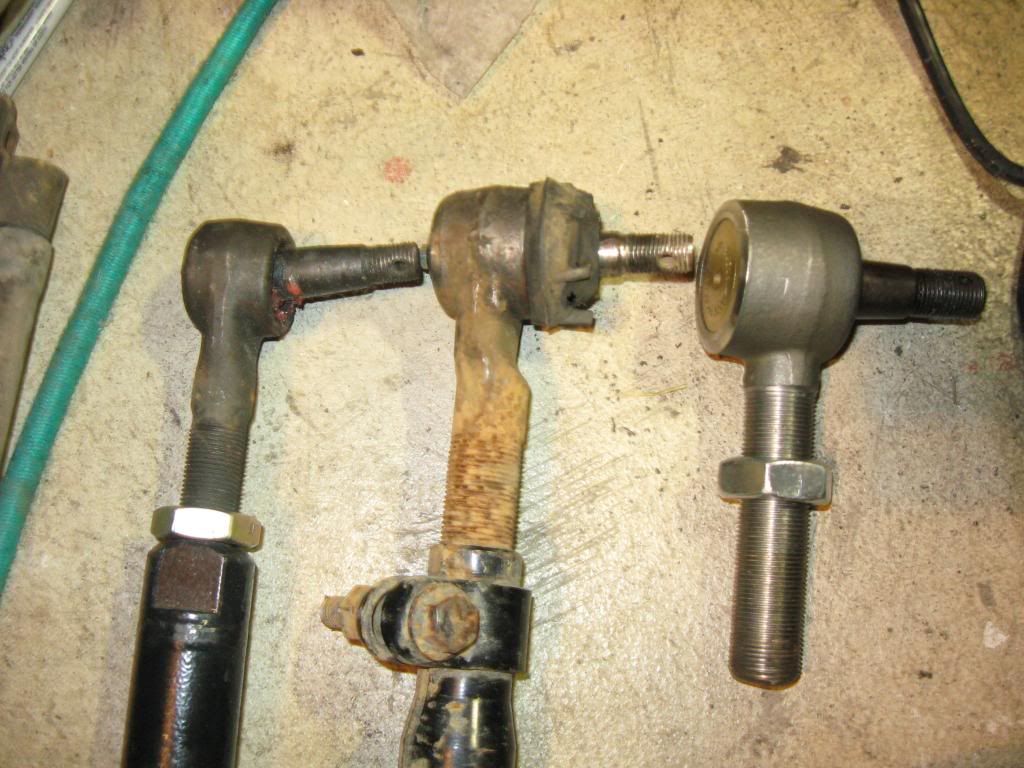 Here is the XJ vs ZJ comparison:
And a Closer look at the XJ vs ZJ TRE's
1-ton "Inverted-T" steering set-up (bottom) vs ZJ "Inverted-Y" steering set-up (top)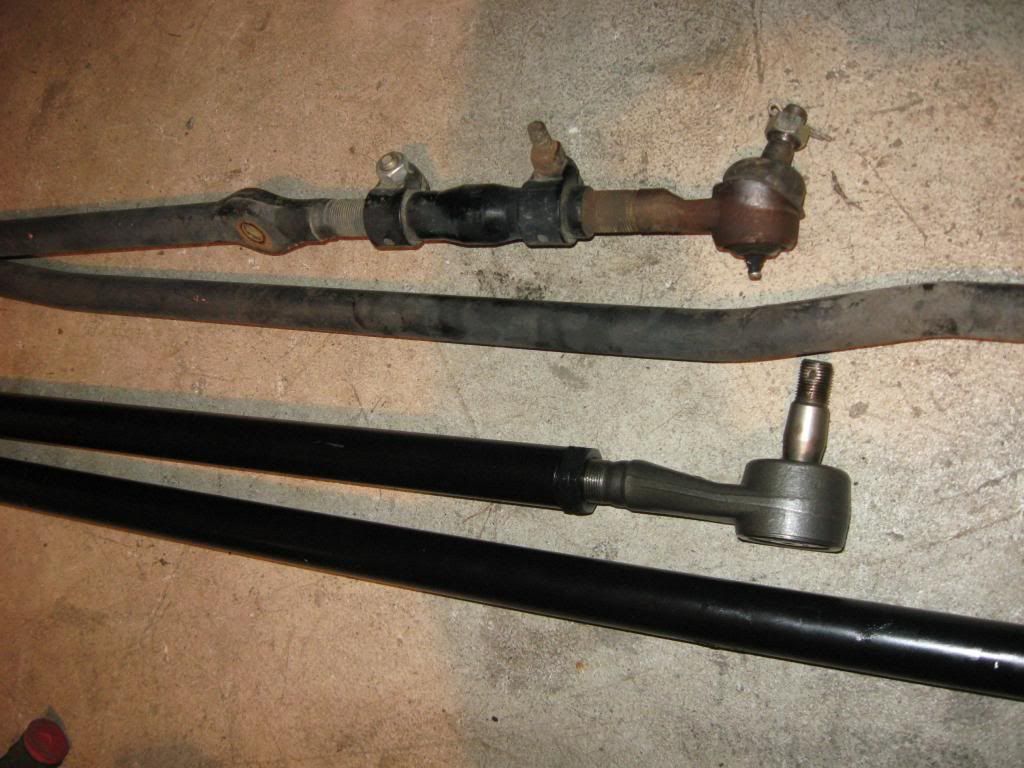 ZJ set up
VS.
1-ton OTK (over the knuckle) Inverted T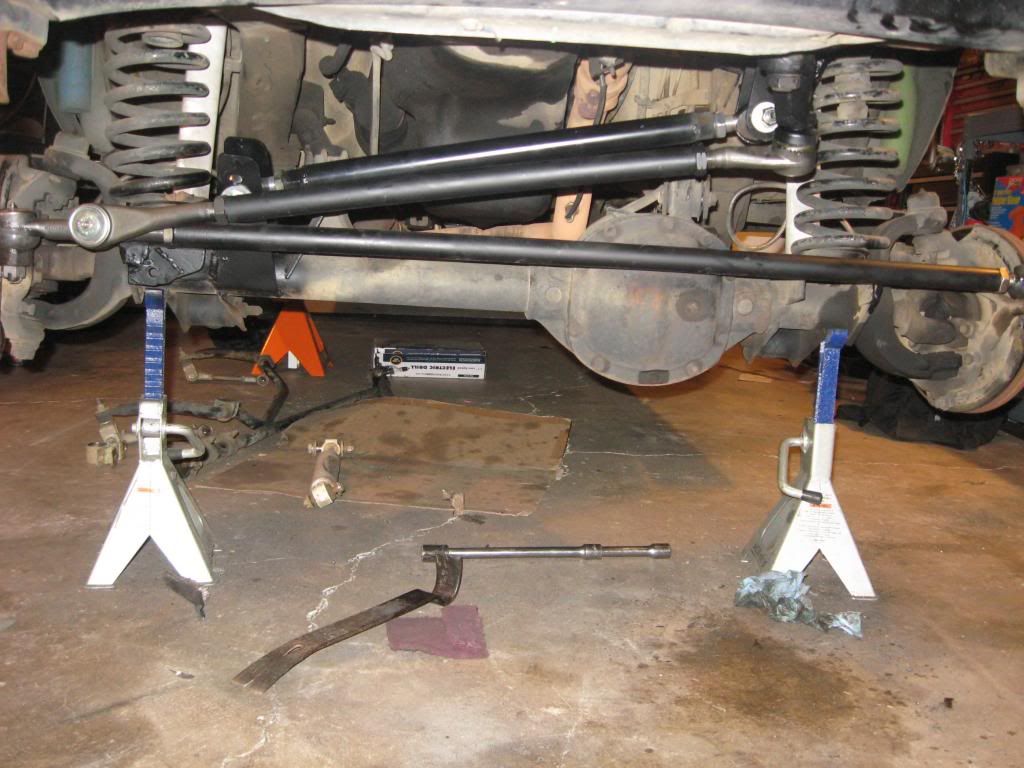 For anything larger than 30" tires, the stock cherokee set-up just cant handle much more than DD duties..... for 31-33" tires, the ZJ stuff is fine for LIGHT wheeling, and DD duties, but for 33 or larger, and more than just dirt road wheeling, you'll want to beef things up a bit more.....
YES I went a little above and beyond, but like I said, I've gone thru several phases of my own steering upgrades. My first ZJ set up bent like a buttered noodle the first rock it com into contact with..... the problem with the ZJ Tie Rod.... is that it already is bent..... they come from the factory bent, in order to retain proper geometry and diff clearance.
Once bent, its easy to bend further..... now going with the upgraded chromoly/DOM tubing Tie Rods from companies like IRO or RC is good, but your weak link is then transferred to your TRE's..... and of course the rod itself is still low hanging fruit ready to be plucked by the occasional stump or rock. I did my 1-ton OTK set up completely on a budget, its not all that hard to do, it DOES require some modification and some light fab work, (mainly just welding) ...... but its WELL worth it in the long run.
I did a very pic-heavy write up of the whole procedure in my build thread in case you want to check out some of your options.