Got a little bit of work started this afternoon.
Got shocks installed:
Noticed I got some rubbing at full lock in reverse. Went ahead and starting pulling inner fenders out for good.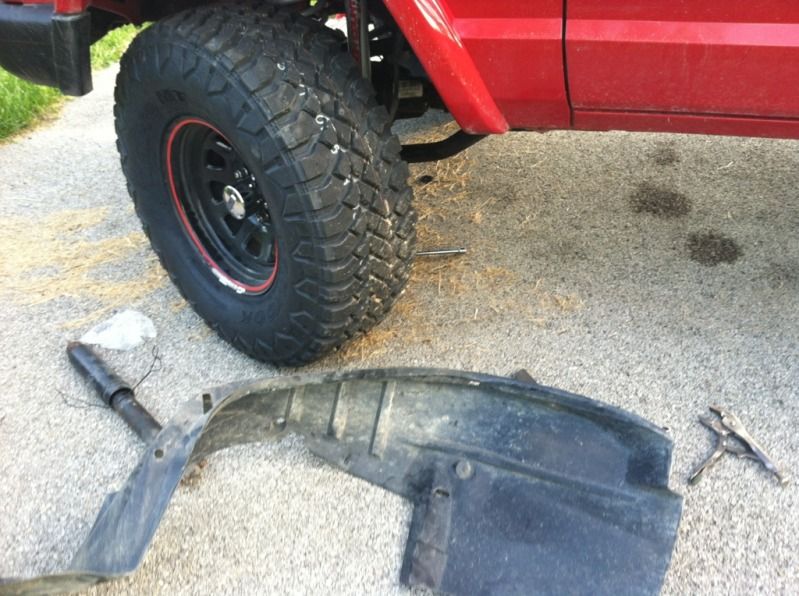 Thats as far as Ive gotten today. I got burgers to grille and tasty adult beverage to consume.
As far as the plan, Ill be pulling the flares off to trim them in that area and repaint them in black bedliner. Will also be trimming sheetmetal under there to match the cut on the flare. Basically be taking it a couple inches straight back by the pinch seam and blending to in an effort to make the flare still look somewhat untouched.
Still a lot to do before next weekend. Jeep will likely be sitting til then. Ill be cruising in the pimp white Corolla in the background up there til then.