Well started to install my tcase drop today and just couldnt bring myself to lower the belly clearance on this thing. Vibes right now arent so terrible that they cant wait a month or so for an SYE. Instead I actually secured my exhaust up higher to gain some more clearance. Then wheeled it most of the afternoon. Wheeled at a local place down the road with my wife, daughter, and my dog. Did get hardly any pictures at all but we had a blast.
Jeep did well even on 31s, but I got pretty vigorous with the throttle a few times, whacked some limbs, and got a little pinstriping. Im about ready to chop these flares and go to 33's the way I feel this afternoon.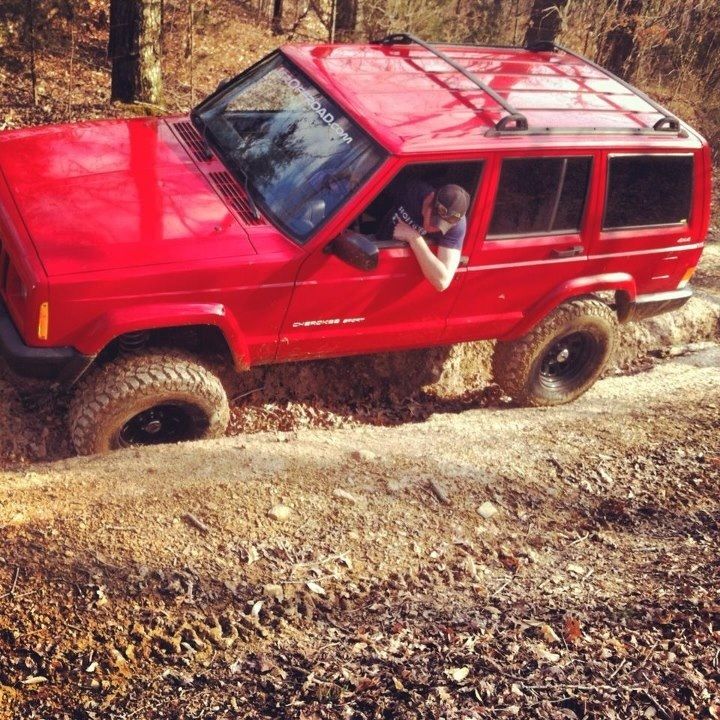 And the pooch and lil one all tuckered out.
The place I was wheeling was actually full of rock ledges everywhere, ironically the only time the wife was out to snap pics was during that washout section there lol.
Ill get some better pics next time.