Well, tomorrow Ill be heading to my first Wishbone Ranch trip this year, so with that in mind I spent the afternoon tying up some loose ends to try and head off potential areas of failure.
First, after switching to thinner oil this winter, I went ahead and did an oil change to switch back to my usual viscosity of 10w30. Everyone has their own preference in brand Im sure, but per the paperwork of the 2 previous owners, my XJ has ran Havoline since 80k miles at least (at 210k now). Its in great shape so I just keep sticking with it.
In addition to that, I re-did my rearmost exhaust hanger so it was a little more solid and kept tighter to the body. Two trips to WBR last year my exhaust got ripped off thanks to the gigantic factory cat, replacing it with a smaller high flow unit is on the last.
Also, my aux fan has been wired to a switch in the cab for a year, and Im embarassed to say I never added an in-line fuse to the wiring. A bit sketchy for sure so I finally added one this afternoon. Along with that, I replaced my negative battery terminal to get rid of the corroded unit I was rocking. This is admittedly temporary though, as I plan to go to new wiring altogether and marine terminals. For now though I just cleaned the corrosion off the wires and went on with life.
Old and new, with my favorite cheap beer.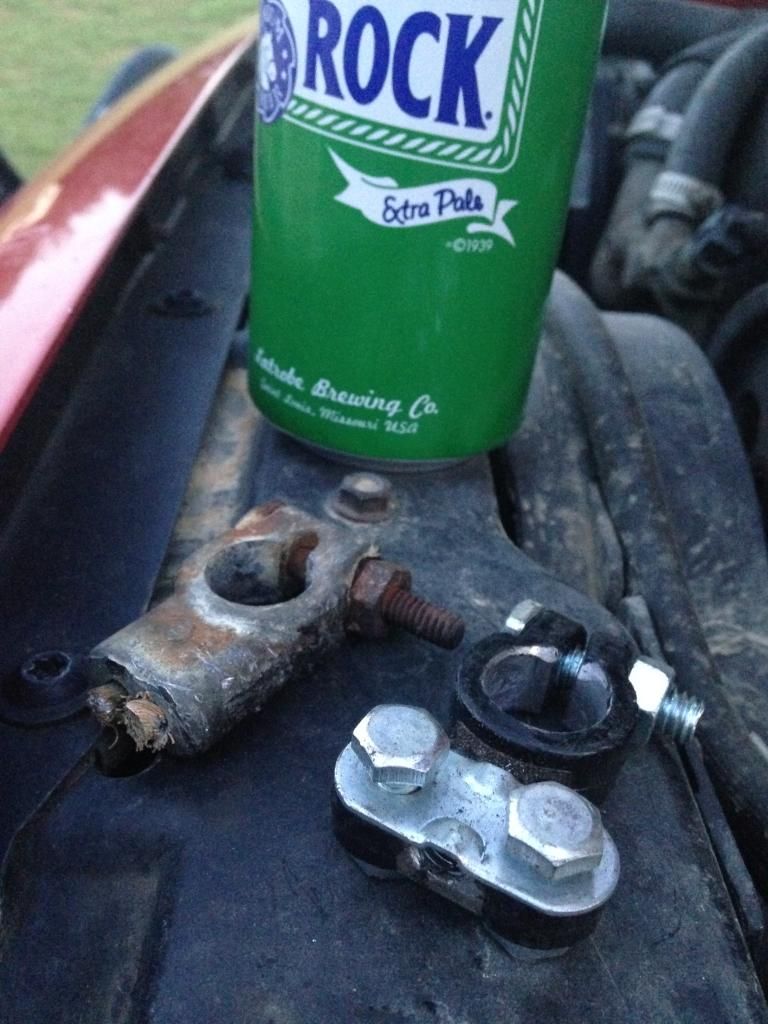 Aaaand found a new place to tie the cooler down.