Just a little update, nothing too major has gotten done but I've had other stuff going on between school, work, and finding another car to drive daily. Here's the story. I found these 31" Bridgestone Duelers from a guy on Facebook who lives near me for $200 for the whole set plus the wheels. Practically brand new, he drove from KY to MI and halfway back, spun a rod, and has had it sitting in his yard since. They came off a 70-something Silverado. When I went on the hunt for a new jeep wheel (the one that hit the guardrail is all bent up), I found a local guy who owns a shop who was willing to trade all the Chevy Rally wheels for one stock jeep wheel he had laying around and the mounting and balancing service. Of course I said "HECK YEAH!" and now here I am with a $200 set of tires and a wheel after mounting, balancing. I'd say I did alright on that little deal
.
Here they are on the Chevy wheels with center caps and beauty rings.
[IMG]
[/IMG]
Used some satin black caliper paint to paint the stock wheels black. I think they turned out pretty good.
[IMG]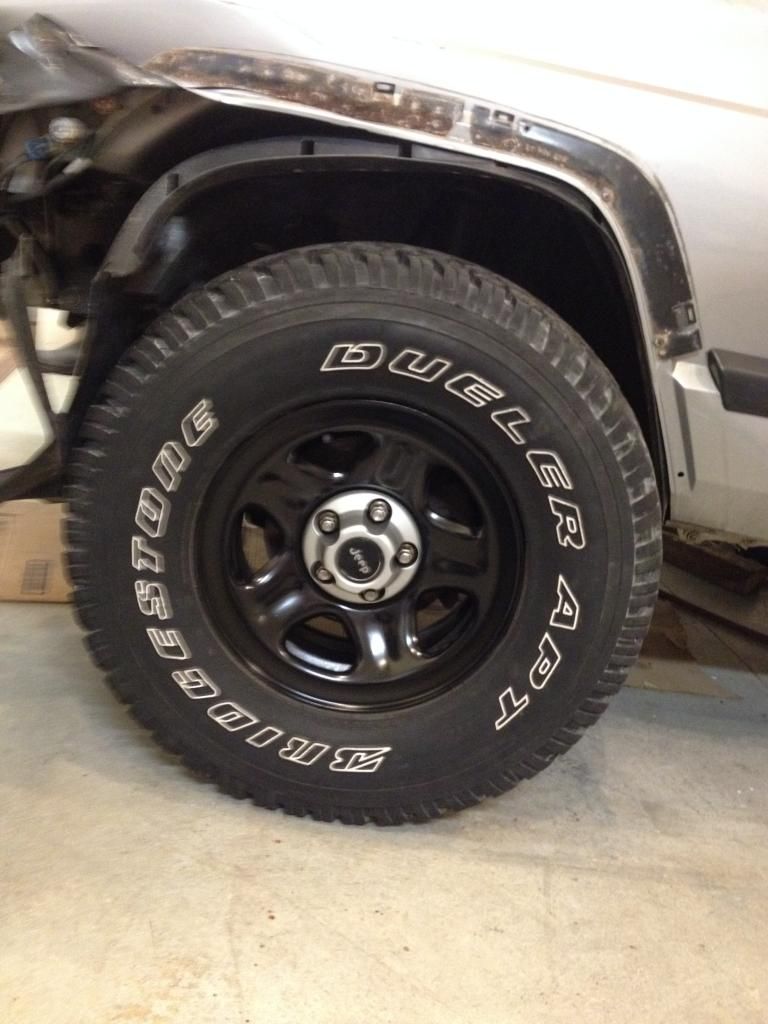 [/IMG]
There they are all mounted and bolted on! Next step is a door, a windshield, and a 3"-3.5" lift!
[IMG]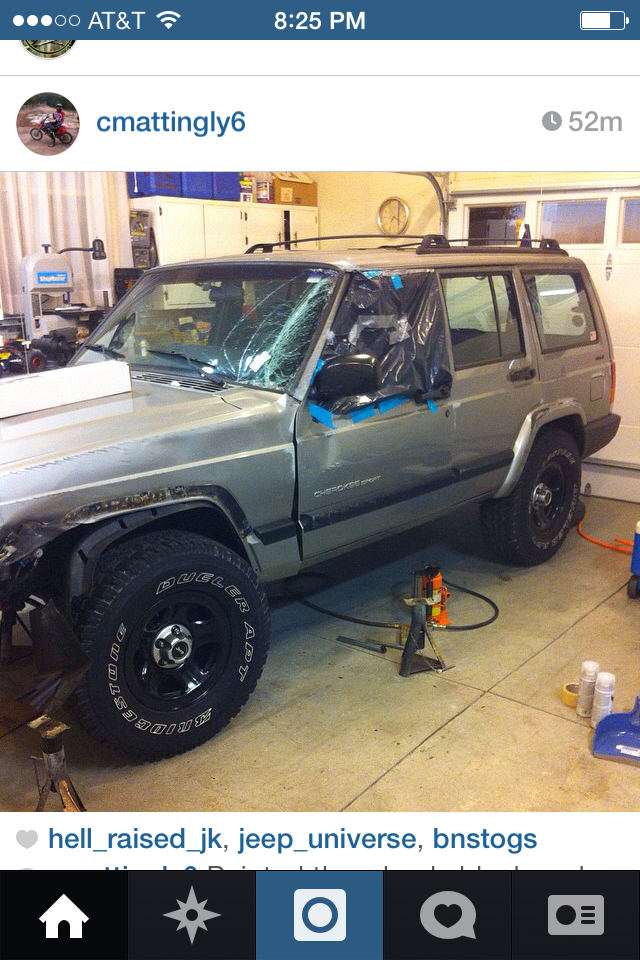 [/IMG]