Registered User
Join Date: Mar 2008
Location: Bethlehem, PA
Posts: 31
so I didn't want to doorless
---
I did not want to go completely doorless so picked up an extra set and jigsawed away, they were supposed to be half doors but I got a little carried away and I still need to finish the foam and vinyl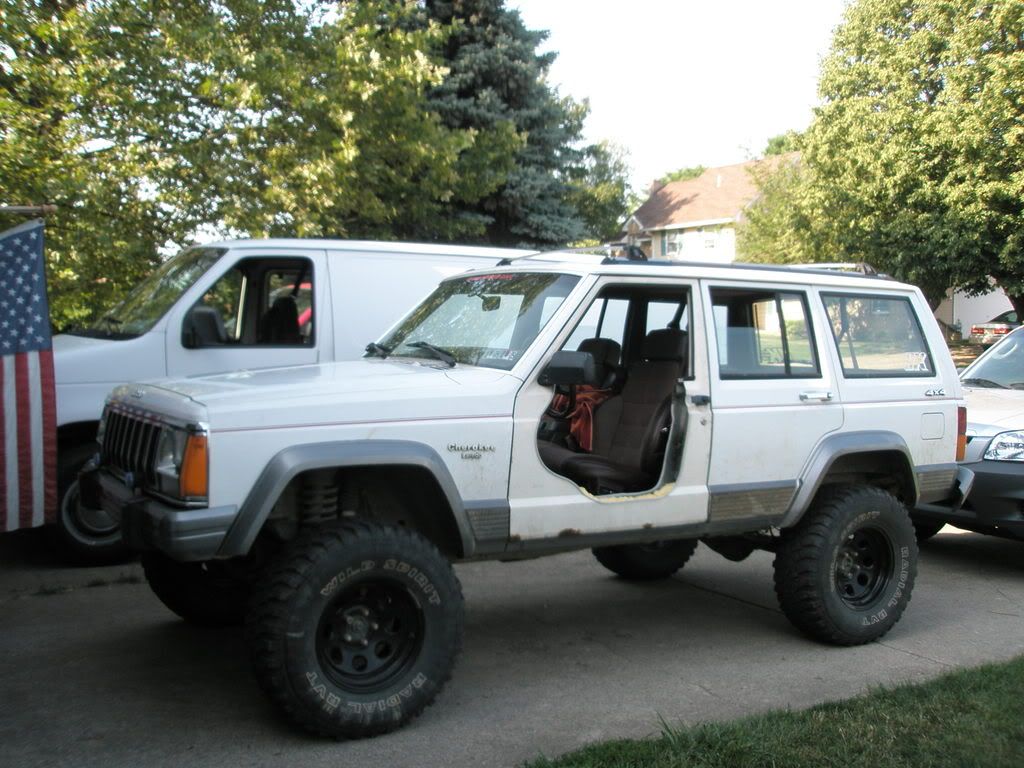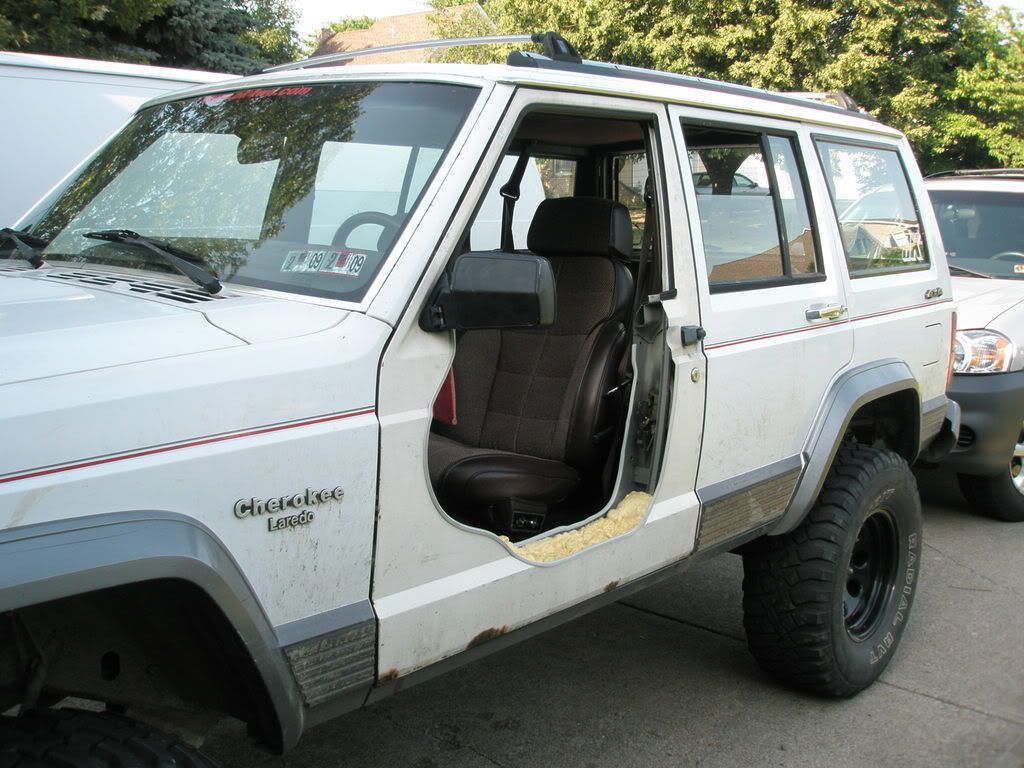 Registered User
Join Date: Aug 2007
Location: Springfield Virginia
Posts: 403
1/4 doors haha, might as well be doorless. looks good though
---
NOVA JEEPERS
Registered User
Join Date: Aug 2006
Location: Western Mass
Posts: 142
cool but what's the point if they aren't half doors? why not just go doorless?
Registered User
Join Date: Nov 2005
Location: NC
Posts: 409
Quote:
I did not want to go completely doorless so picked up an extra set and jigsawed away, they were supposed to be half doors but I got a little carried away and I still need to finish the foam and vinyl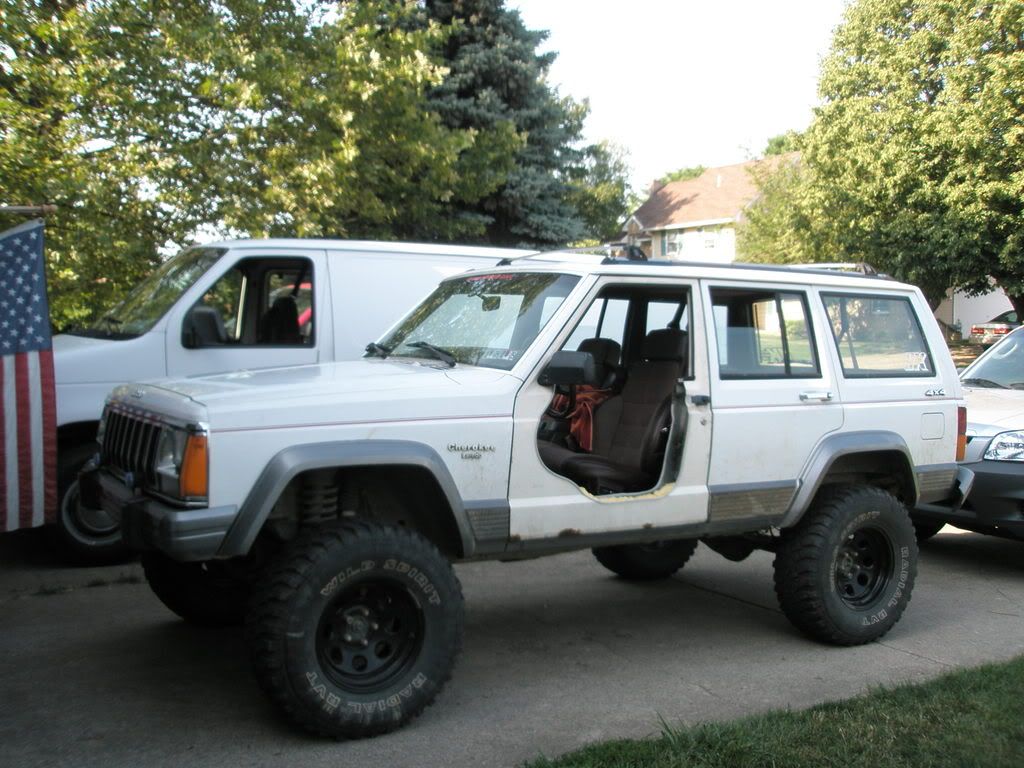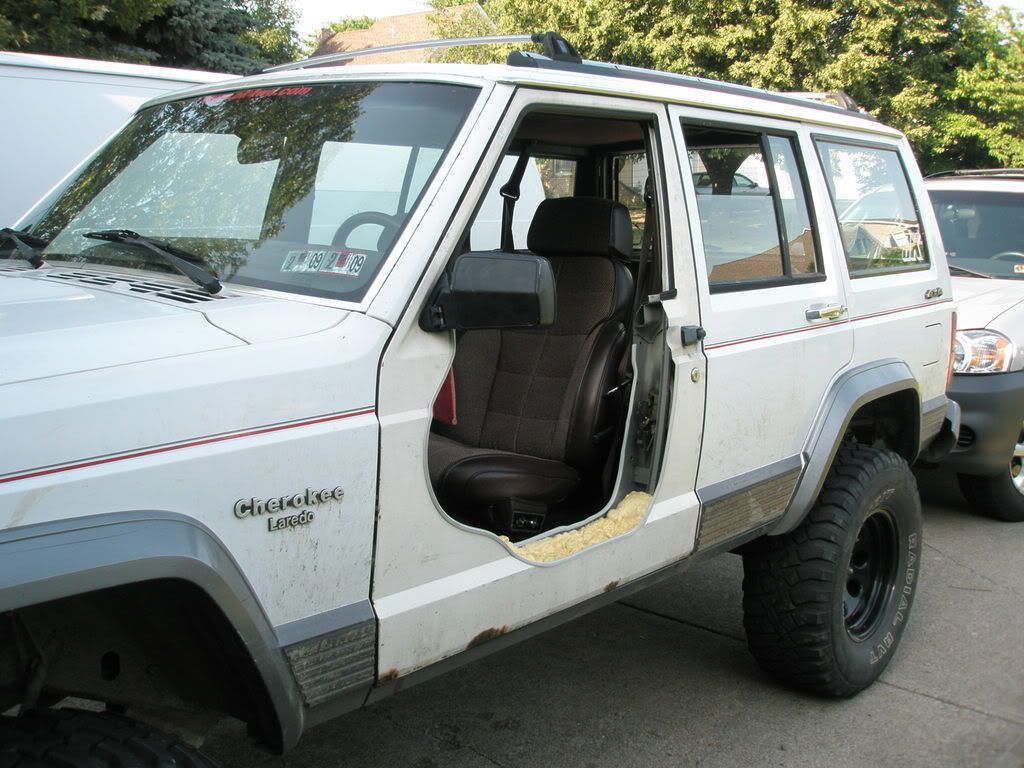 Click free.
---
Quote:
Originally Posted by XJ4oh
I did a top speed run today.

I hit teh NOS when I was at like 100 and my speedo bent around like 3 times, I guess I was going like 300 mph. It felt like I was sitting still, I ran out of road but luckily I was going so fast that I hit a bump and took off. I guess the Supra wing really helped out, luckily I landed in a lake and my wheels were spinning so fastz that I scrambled across it like those crazy scandanavians with their 4x4s that walk on wata. I go off of the lake just in time to hit a dirt field right before my flux capacitor quite.
Registered User
Join Date: Apr 2007
Location: Bloomsburg, Pennsylvania
Posts: 292
Wonder what the cops would say about those? I am in PA also and i saw the cops make a wrangler put their doors back on. Technically, you still have doors. Let us know if you get hassled.
Registered User
Join Date: Mar 2008
Location: California, S.L.O.
Posts: 1,769
it looks like someone got hungry on the trail haha. but yeah i agree with bfaas why didnt u just go doorless youre pretty much there and doorless would look...better. buuut thats just my opinion and it's not my xj
---
TwistedcaB industries
1991 XJ. 8" lift, 35" BFG KM2's. the new project
1990 XJ. 6.5 lift, 33" BFG ATKO's. SOLD : (
Registered User
Join Date: Oct 2007
Location: NJ exit 105
Posts: 1,303
Pointlesssss
---
01 xj sport . SS headlights sound system . dakota AT's 235/75 sound system and front and rear recovery, CB . AUX lighting EXIT 105 NJ
Registered User
Join Date: Aug 2007
Location: C'ville, TN
Posts: 1,074
not completely he still has front speakers...
---
Tennessee, Tennessee, There ain't no place I'd rather be!
Registered User
Join Date: Mar 2008
Location: Bethlehem, PA
Posts: 31
they're not completely pointless they make a great footrest and the cup holders will be nice I'm also hoping the front corners will stop some of the mud from coming in. so far today i drove past five cops (i swear the most i have ever seen around here in one day) and no problems, state trooper on the highway just past on by, one officer did a double take but that was it and another slowly drove by, the other two didn't care at all.
Currently Active Users Viewing This Thread: 1

(0 members and 1 guests)
Similar Threads
Thread
Thread Starter
Jeep Forums
Replies
Last Post
doorless mod help

country_jeeper

XJ Cherokee Technical Forum

9

10-21-2008

01:02 PM

doorless :]

XJ98beast

XJ Cherokee Technical Forum

10

10-21-2008

12:00 AM

doorless?

rustycherokee18

XJ Cherokee Technical Forum

1

05-16-2006

10:33 PM

doorless

Dave88

XJ Cherokee Technical Forum

7

04-24-2006

11:02 PM

doorless

Dave88

XJ Cherokee Technical Forum

3

04-23-2006

12:51 AM
Posting Rules

You may post new threads

You may post replies

You may not post attachments

You may not edit your posts

---

HTML code is Off

---