Well guys pulled the carpet and have minor rust going on. By minor I mean floors feel solid but have a few pen holes and some pitting & some drilled holes. I wire wheeled the rust down to clean metal but now I'm stuck. My last jeep was easy and rust free.
Anyway, some tard drilled holes in the passenger floor..probably because the jeep had been flooded once before or something. So I need to fix those holes & fix the 2-3 minor rust holes that are there as well. Floor feels sturdy and passed the screw driver stab test..
Few small rust holes and pitted metal.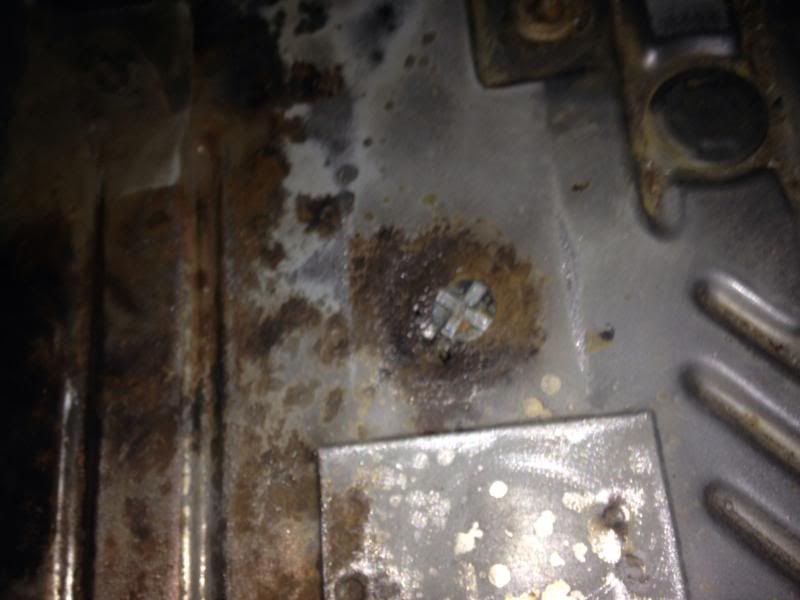 Close up
Drilled holes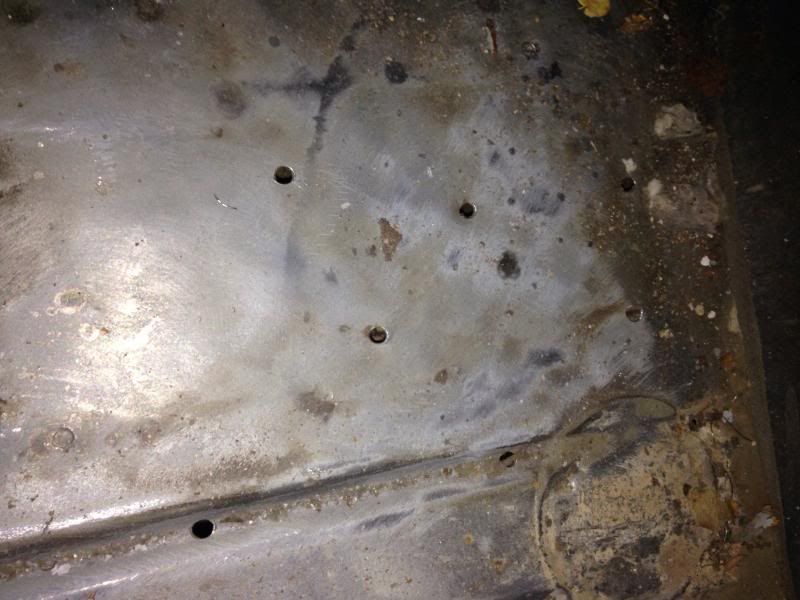 Another pitted area of the floor. Again still feels strong and passed the screw driver test.
So I have brand new bedliner ready to go down. 1 quart of chassis saver. & some silicon. And the 110 welder.
Do I weld the holes shut? I was thinking weld, use a dab of silicon for a water to tight seal? Then maybe chassis saver then bedliner? What do I do about the pitting..leave it be?
I am also going to silicon over & around the drain plugs to make sure they seal up proper before I lay bedliner down.