My headliner has been pinned up since I bought it. So, its warm out and I'm out of excuses to not fix it.
Here's a before pic. Kinda looks like a big ceiling pillow.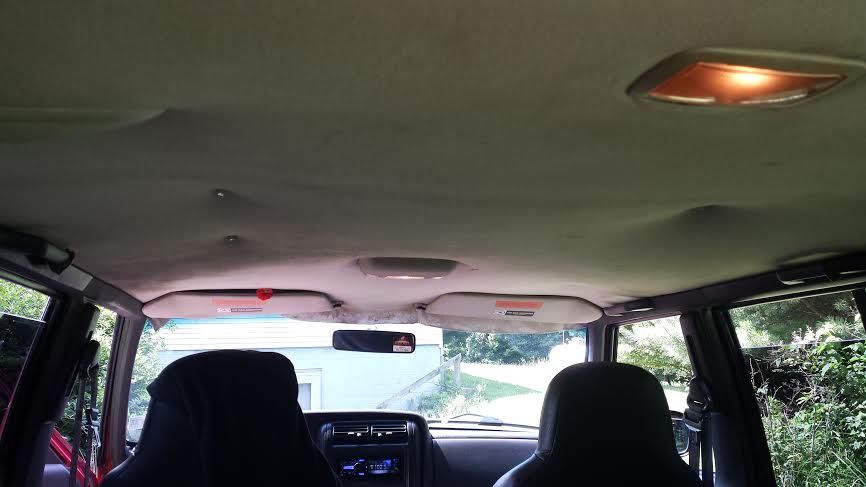 Took a little bit of time to remove. You really need to be careful to not break the trim hangers over the front windows.
Scraping the fuzz off isn't too bad. Got a bunch of it stickied to the hood of my uncle's black xj. Oops.