Quote:
Originally Posted by
Mike934
I'll be gutter mounting a electrical conduit rack. Gonna go with 1" or 1.25" fully welded...yes I know galvanized which will be stripped!!!
Anyway, gonna make my own using 3 gutter feet per side...my idea is have the rack sitting on the stock slider rail things..so about 1" off the roof. Its goings to Resemble the gobi rack.. Single layer with some expanded metal in it so we can sit or lay up there if we want.
Not really a fan of the "basket" type of rack.
Gutter mounts are an option but you might be more satisfied with something different yet.
I removed the two sliding bars on my stock rack and mounted my Surco rack directly to the fixed rails of the stock rack. There are ten 6mm threaded inserts and screws holding the fixed rails to the roof. I used 80mm X 6mm cap screws to bolt my Surco rack directly to the roof.
This option gets your rack much lower to the roof and you don't need those unsightly gutter rail brackets that are prone to damage if you wheel a lot in tree'd areas.
this method has proven to be very durable.
Not the best pictures but looks like this.
I mounted the rack a little more forward than many others so I could keep the weight more toward the center of the vehicle. I normally carry 150lbs on the rack at all times and it routinely sees in excess of 350lbs.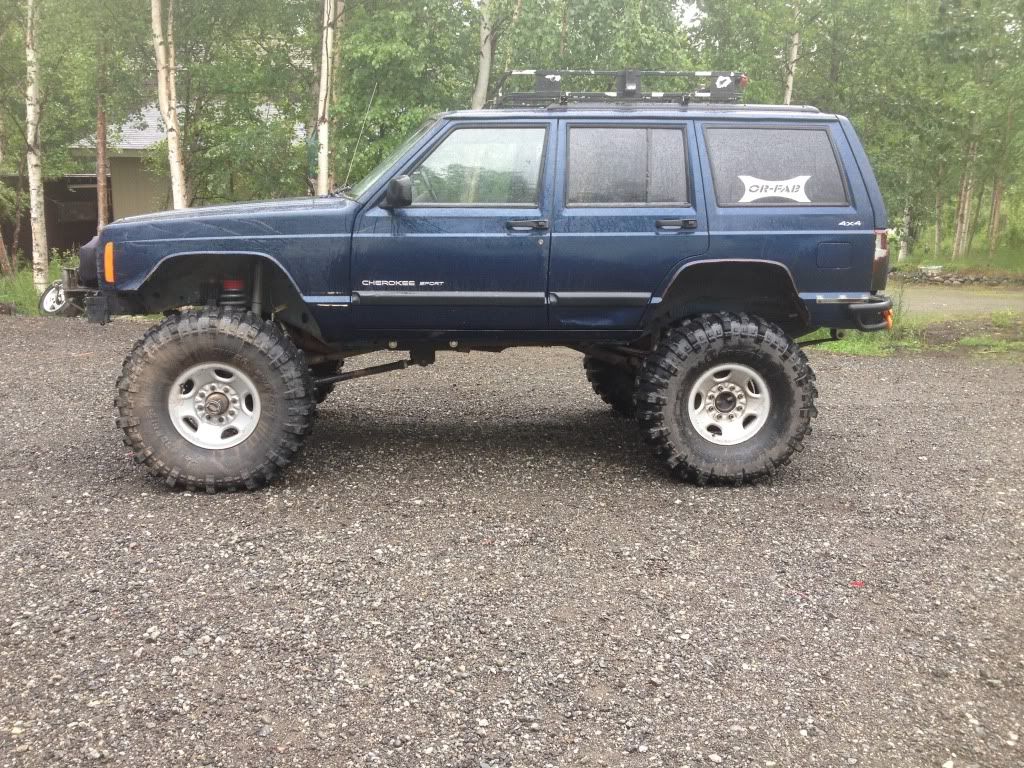 Here it is all loaded up. Obviously for a stock or slightly modified suspension this is way too much weight on the roof of your XJ but the way mine is set up it works great.
Spare Tire - 110lbs
15 Gallons of fuel - 90lbs
Moose Head - 75lbs
Moose Hide and Guts - 50lbs
High Lift Jack - 35lbs
Axe, Shovel and Light Bar - 20lbs
Total 380lbs