Registered User
Join Date: Jan 2009
Location: Midland
Posts: 65
Removing Cherokee Side Molding/Painting end caps
---
Hey Everyone,
I have a 2000 XJ Sport and am looking at 1. Removing the side plastic molding that runs along the rockers. and 2. Painting the end caps from original black, to the silvertone metallic to match the rest of the body.
Does anyone have any experience with this and any advice?
Also I want to do a rustproofing under my doors and along the rockers, any clear mediums to do this with?
THANKS!
Registered User
Join Date: Jul 2008
Location: RI/New Bedford Ma
Posts: 744
first, i left my plastic molding on, i painted the endcaps and the side molding with gloss black krylon fusion (its made for plastics) its held up awsome for a year. im sure they sell it in a silver similar to your jeep.
use a hairdryer to heat up the glue under the molding then carfully pull it off with a PLASTIC putty knife. wd40 actually works well to take off the residue the glue leaves behind. heres some pics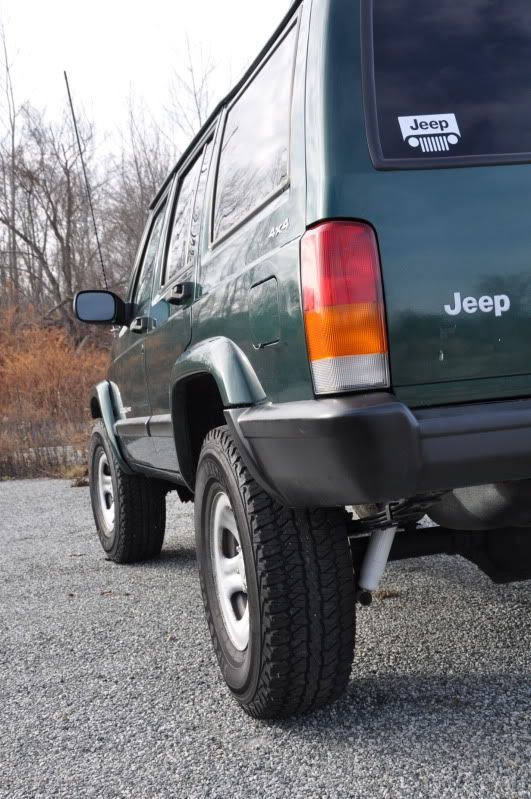 ---
00 xj clayton 3 link and yadda yadda yadda...
Thanks, Ill look into the krylon. I found a mopar paint website, just not sure how great it would stick to plastic.
One of the best cosmetic things i have done to my jeep is remove the plastic side molding. I got tired of painting them every three months. It looks great and is easy to do
Registered User
Join Date: Apr 2010
Location: Delaware
Posts: 188
get yourself a 3m rubber eraser for the drill..makes life easier!
Do you have any pics of your xj? id like to see the finished result. Thanks!
Registered User
Join Date: Mar 2009
Location: Colorado Springs
Posts: 2,051
to do that is a pain......
First you rip the plastic pieces off.
then you get one of these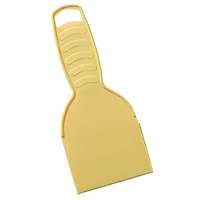 and use a heat gun to scrape of the spongy part of the tape.
then you get some of this
and a rag to get rid of what you did not scrape off.
takes a while but i like the way it looks alot better than stock.
---

To view links or images in signatures your post count must be 10 or greater. You currently have 0 posts.

[/IMG]
I did it with just a rag and goo gone.
Registered User
Join Date: Apr 2010
Location: Delaware
Posts: 188
Registered User
Join Date: May 2009
Location: Lincoln Park, NJ
Posts: 1,402
i removed the trim and end caps, i also painted my flares black(dont mind the wheels and "golden eagle" it was an idea i had lol
---
2000 XJ
Registered User
Join Date: Aug 2006
Location: Lee's Summit
Posts: 445
you need to watch this:


then buy this:

http://www.amazon.com/3M-7498-STRIPE-WHEEL-W-ARBOR/dp/B0013HHNHC
---

1998 Jeep Cherokee 4X4 2 door

Thanks guys appreciate the pics and tips! Cant wait til spring and begin the projects
Currently Active Users Viewing This Thread: 1

(0 members and 1 guests)
Posting Rules

You may post new threads

You may post replies

You may not post attachments

You may not edit your posts

---

HTML code is Off

---